Sky News boss: Media is 'too supine, too incurious, too compliant' about royals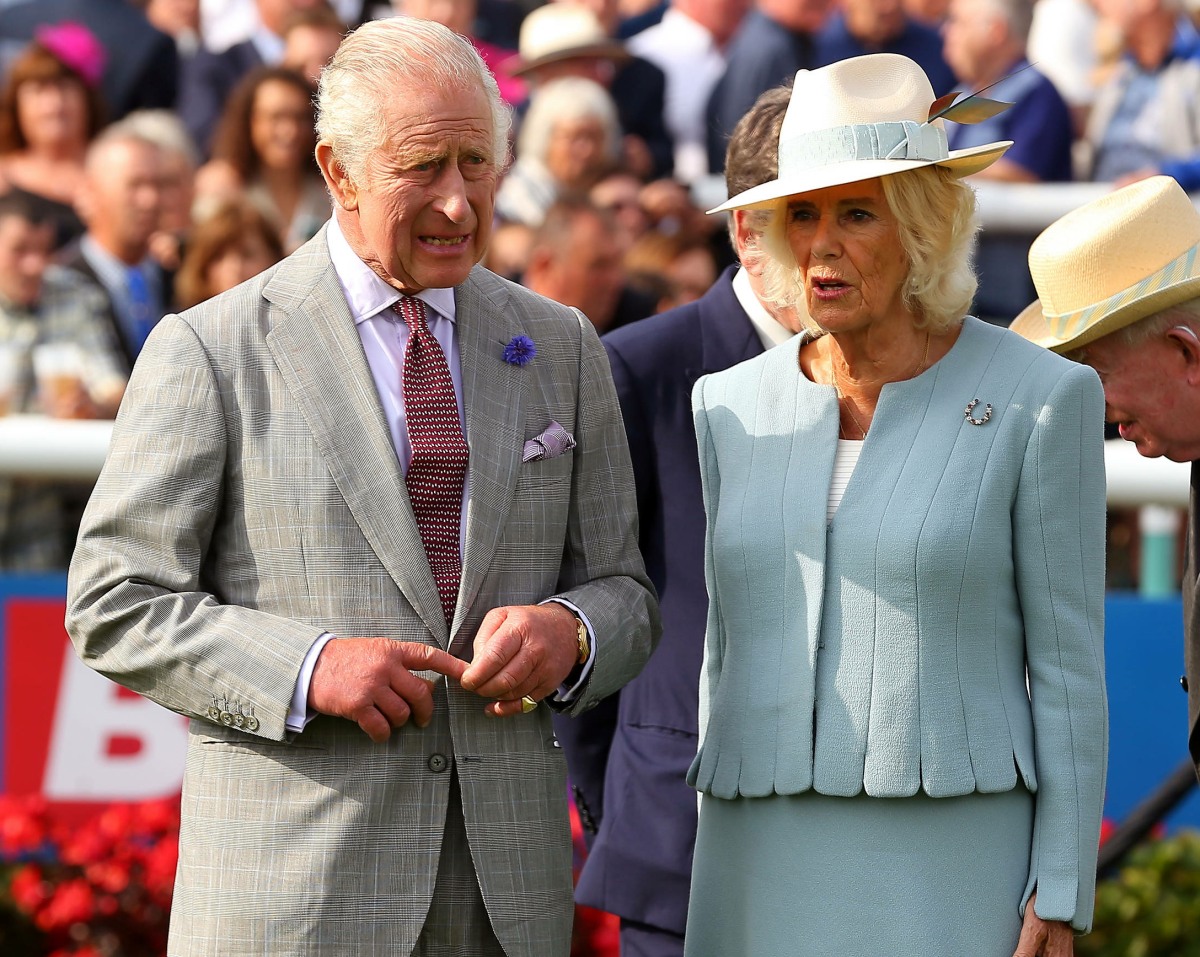 Here are some photos of King Charles and Queen Camilla from the past week. They were busy too, just like Prince William and Kate. Nothing lights a fire under the Windsors' asses like the Duke and Duchess of Sussex getting attention, I swear to God. Charles was doing events in Scotland last week, then on Saturday, he stopped by Dumfries House to open up a new farming center, then he and Camilla went to the Doncaster races, where one of the royal horses was racing (the royal horse lost). This was actually Charles and Camilla's first time at Doncaster? Also: Charles and Camilla look like they've aged dramatically all rather suddenly. Charles is really looking like his father too – there were some photos from Doncaster where he just flatly looks like Philip now.
Meanwhile, the former head of Sky News has spoken out about the "Orwellian" demands of the Windsors in regards to special events (QEII's funeral, the coronation) as well as their nastiness towards any reporter or broadcaster attempting to speak directly to a royal figure.
British television channels agreed to let Buckingham Palace censor television coverage of King Charles's coronation, according to the former boss of Sky News. John Ryley, who stepped down in May after 17 years, said the monarchy imposed "extraordinary restrictions" on channels covering this year's ceremony, including demanding the "Orwellian" right to retrospectively ban footage after it had been broadcast.
Reading from an agreement between the palace and broadcasters marked "private and confidential", he told an audience at the Steve Hewlett Memorial Lecture how the palace controlled coverage: "The royal spin doctors had the opportunity to censor any pictures from the coronation before they could be replayed on the day … And the royal spin doctors dictated which clips of the footage could be shown in future broadcasts in what they called with an Orwellian phrase: 'a perpetuity edit'."
Ryley's decision to speak out has broken the omertà around the secret agreements between British television and the royal family over coverage of formal events. His comments confirm many details previously reported in the Guardian about how Buckingham Palace controlled coverage of Queen Elizabeth II's funeral and King Charles III's coronation. This included a WhatsApp group where royal courtiers would tell senior editors at the BBC, ITN, and Sky News in real time if the royal family wanted specific pieces of footage …
Source:: Cele|bitchy – News
(Visited 1 times, 1 visits today)