'My Big Fat Fabulous Life' Fans Are 'So Uncomfortable' With the New Season: 'Something Is Wrong'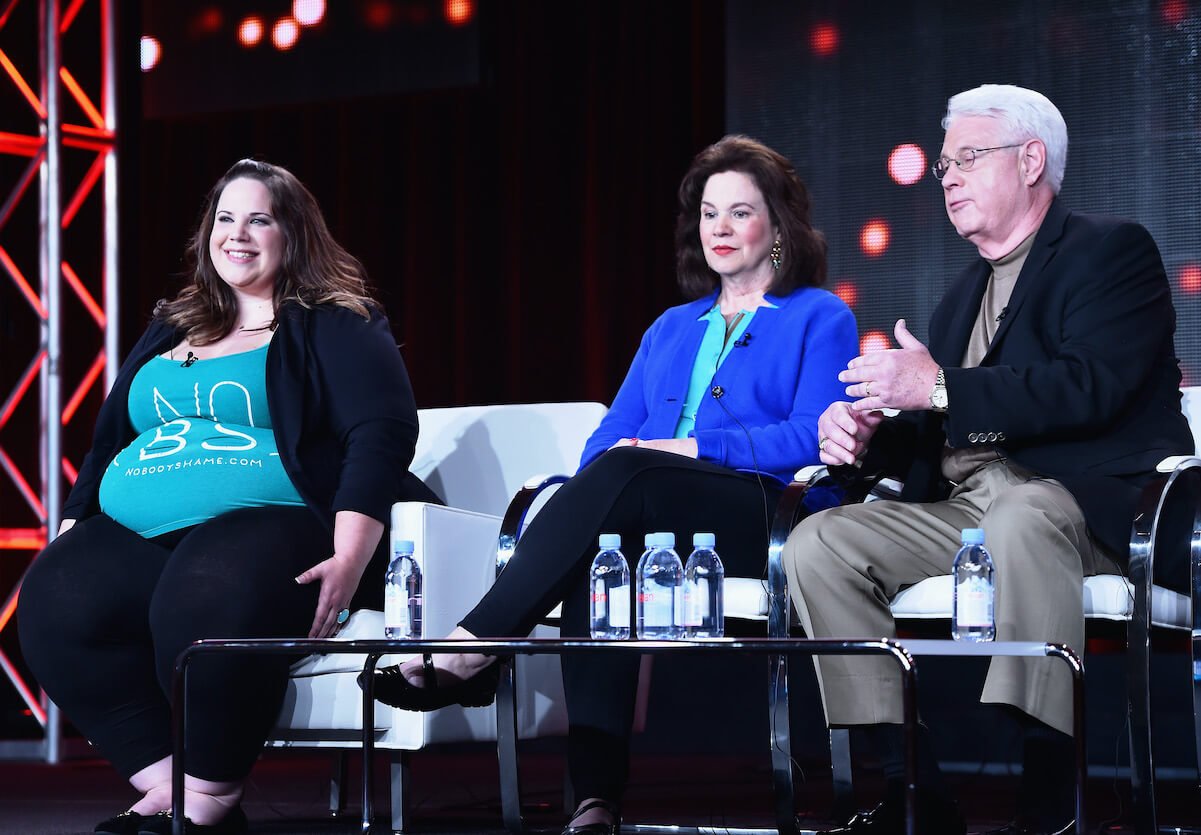 Whitney Way Thore with her parents | Alberto E. Rodriguez/Getty Images for Discovery Communications
Whitney Thore's Babs celebration party had some fans thrown off
While everyone grieves differently, the show's recent episode highlighting Whitney's celebration of Babs had some fans confused by her actions but also worried about her father, who seemed to still be in the thick of grieving. Only a couple of months had passed
My Big Fat Fabulous Life is back; the popular TLC show has entered its 11th season, and Whitney Way Thore is once again profiling her life for all to see. The show got its start after Whitney's dancing videos went viral, and since then, she's brought plenty of humor to the reality show network.
This season highlights a major struggle within Whitney's life: the loss of her mom, the iconic "Babs" who spent so many seasons by her daughter's side. And while some fans admire Whitney's strength to move forward without her mom, others have been put off by Whitney's actions so soon after the tragedy.
Whitney Way Thore with her parents | Alberto E. Rodriguez/Getty Images for Discovery Communications
Whitney Thore's Babs celebration party had some fans thrown off
While everyone grieves differently, the show's recent episode highlighting Whitney's celebration of Babs had some fans confused by her actions but also worried about her father, who seemed to still be in the thick of grieving. Only a couple of months had passed since Babs' death, and while Whitney's intentions were good, not everyone agreed with the party; fans took to Reddit to express their distaste in it, mostly because they felt that her father didn't want the celebration so soon.
"I couldn't even make it through the entire thing," one user wrote on Reddit of the season's second episode. "You don't understand why your father is still grieving his deceased wife that he was with for decades??" the user added, referring to Whitney's celebration of life for her mother. "When … She says Jessica is going to wear Bab's wedding dress, I had to turn the episode off."
Other users chimed in, saying the celebration was "uncomfortable" and that Whitney was doing too much. "This was SO uncomfortable to watch," someone also wrote in a separate Reddit thread. "The gifts [Glenn] was given, the fashion show, the light up Babs sign. It was all too much." Another user added that "something is wrong" with Whitney for wanting to put on such a show when her father was still grieving.
However, other users did think Glenn genuinely enjoyed certain moments of the party, despite that he was still going through the grieving process. "He looked like, at times, his smile was genuine, but mostly he looked like he wished he was anywhere else."
Related
Jill Duggar …
Source:: Showbiz Cheat Sheet
(Visited 1 times, 1 visits today)