Jimmy Page Explained His Led Zeppelin Recording Approach in Just 14 Words, and You Can Hear it in Action on Zep's Debut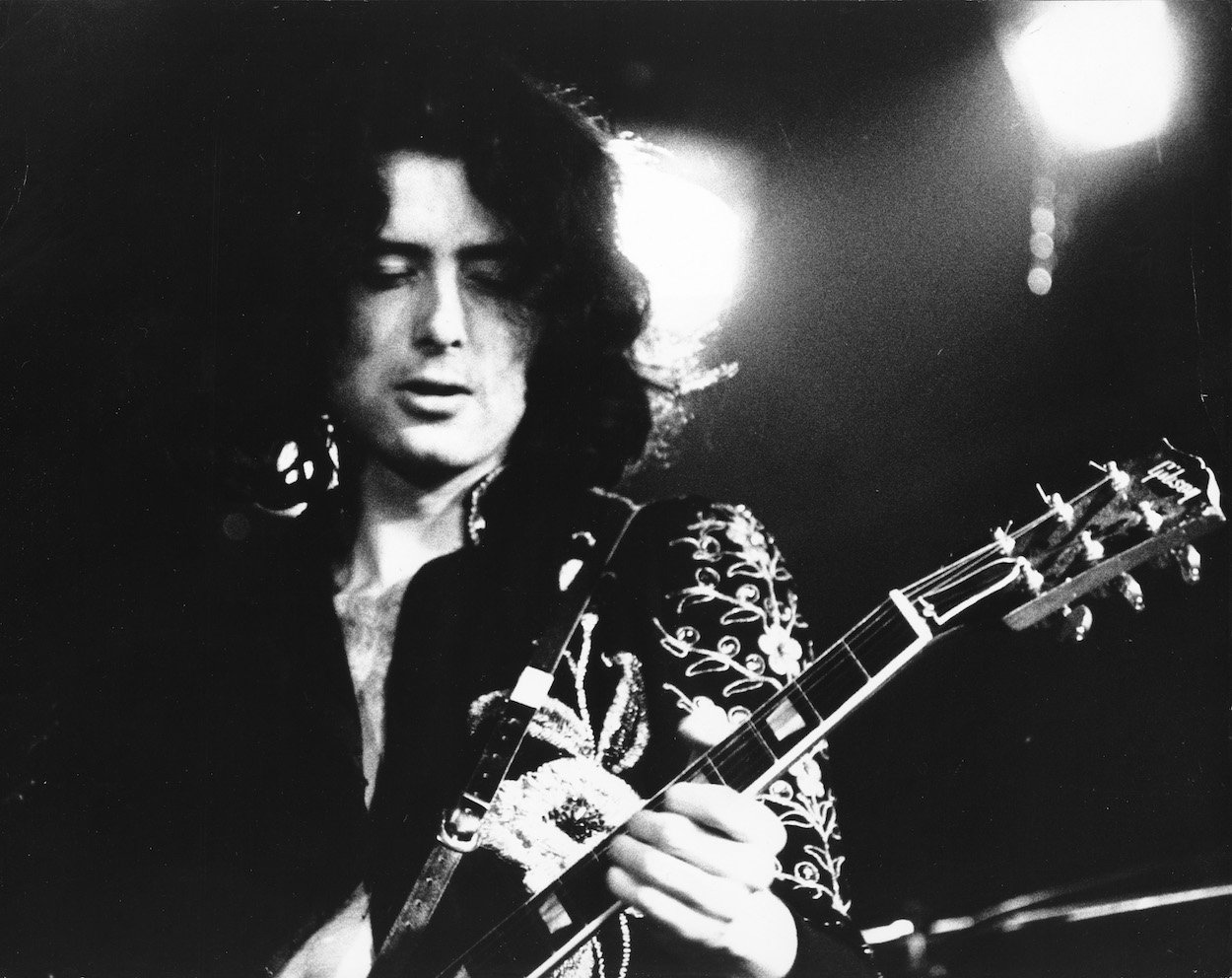 Everything in Jimmy Page's music career was a building block for Led Zeppelin. The guitarist learned studio tricks used by producers during his time as a session musician. He also learned how to work quickly in the studio, which was a skill he brought to Led Zeppelin. Perhaps most importantly, Page formed his recording approach, which he once summed up in just 14 words and committed to tape on Led Zeppelin's debut.
Led Zeppelin guitarist Jimmy Page | Chris Walter/WireImage
Jimmy Page summed up his Led Zeppelin recording approach in just 14 words
Page learned crucial skills and made a good living as a session musician, but one arduous day in the studio made him realize he had to quit.
He landed with the Yardbirds, and when that band splintered in 1968, he formed Led Zeppelin within weeks. They toured Scandinavia just a few weeks after that, in the early fall of 1968. Zep recorded their debut album soon after returning, then toured a wide swath of England before the year finished. 
Page said the debut came together incredibly quickly, perhaps because he had his recording plan in place by then. Page summed it up in just 14 words, as C.M. Kushins writes in the John Bonham biography Beast:
"The whole idea, the way I see recording, is to try and capture the sound of the room live and the emotion of the whole moment and try to convey that across. You've got to capture as much of the room sound as possible. That's the very essence of it."
Jimmy Page
Page's recording philosophy boiled down to 14 words: "Capture the sound of the room live and the emotion of the whole moment." You can hear it come to life on Led Zeppelin I.
Page's recording approach come to life on 'Led Zeppelin I'
Part of Page's recording philosophy with Led Zeppelin was capturing the room live, as he said. That included having the band essentially playing live to tape. That was especially true on Led Zeppelin I, which took a little over a day total to finish. As such, some tiny mistakes made their way onto the album:
Bonham flubs part of his jackhammer beat under Page's "Dazed and Confused" solo. Bonzo gets a bit sloppy around the 4:30 mark, but it remains in the song. Why? Because that was the emotion of the moment. (And can you imagine asking Bonham to replicate it?)Robert Plant …
Source:: Showbiz Cheat Sheet
(Visited 1 times, 1 visits today)