Watch Carrie Underwood's New Music Video for 'Hate My Heart' About Getting Over a Breakup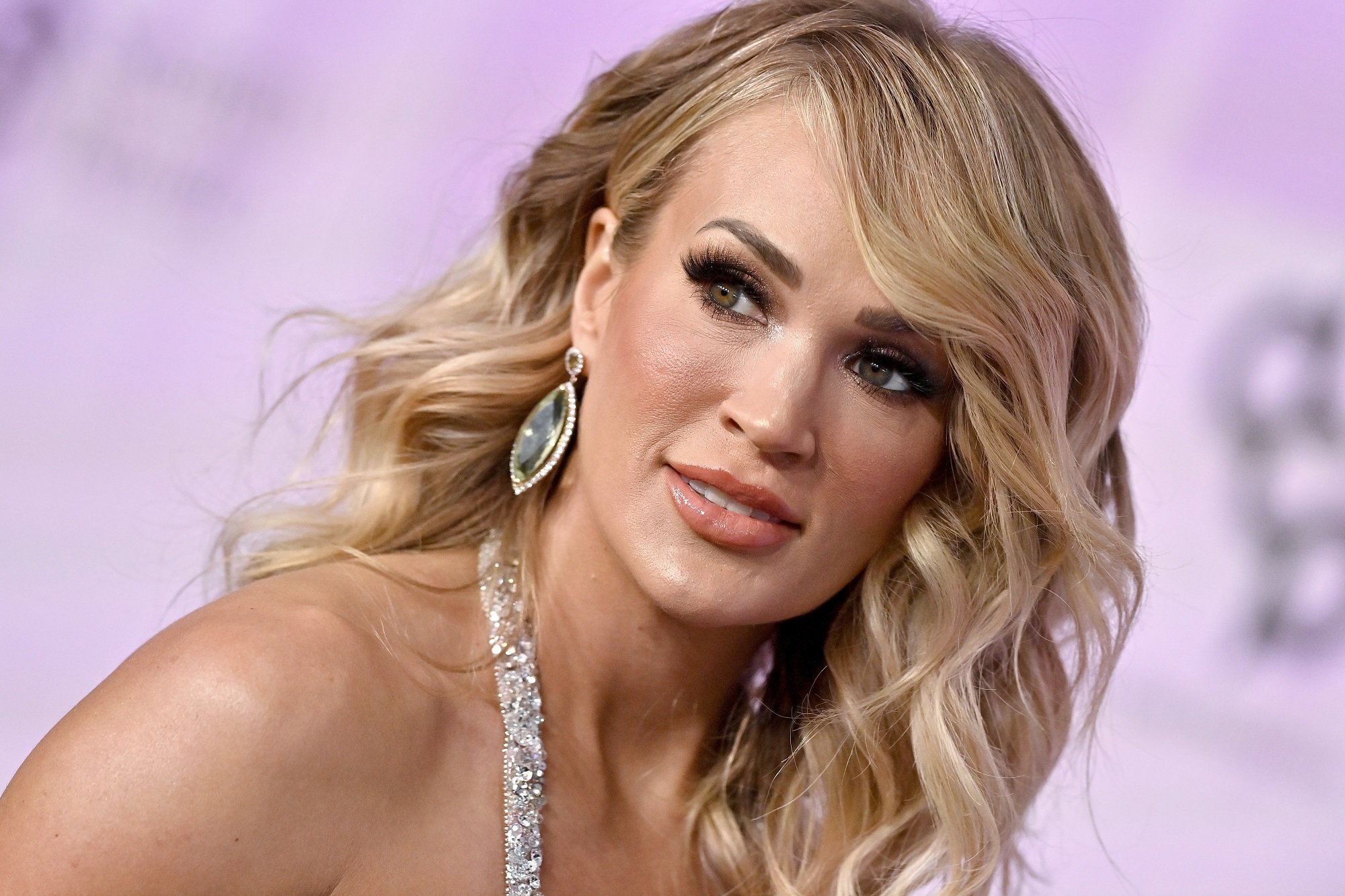 Carrie Underwood | Axelle/Bauer-Griffin/FilmMagic
'Hate My Heart' is a single by Carrie Underwood
Carrie Underwood is happily married to her husband Mike Fisher, but her music is still relatable for people in different life stages. In November 2022, Underwood released a music video for "Hate My Heart," a breakup song. Check out the music video below.
Carrie Underwood | Axelle/Bauer-Griffin/FilmMagic
'Hate My Heart' is a single by Carrie Underwood
Underwood released her country album Denim & Rhinestones in June 2022. The album is Underwood's ninth studio album, and it marked her return to country music after releasing a gospel album called My Savior in 2021.
"Hate My Heart" was released as a single following the release of Denim & Rhinestones and it is the second single from the album.
With the song, Underwood sings from the perspective of someone who is having trouble moving on from a breakup.
In the chorus, Underwood sings, "I hate my heart right now/ Underneath the covers in the dark right now/ Wishin' I was sittin' in a bar right now/ Two drinks in/ Makin' me a last call friend/ I want my feel-good back/ Instead of feelin' bad that I can't get past/ The fact that I can't love nobody else/ I would if I could, but I don't know how/ I hate my heart right now/ Yeah, I hate my heart right now."
Carrie Underwood released a music video for 'Hate My Heart'
After "Hate My Heart" was selected as a single, Underwood released a music video for the song on Nov. 4, 2022.
The music video opens with multiple women, including Underwood, slamming doors into the faces of ex-partners. The women then text how "done" they are while Underwood shows up on stage with a band.
In between scenes of Underwood performing the song, Underwood and the women are seen working out, eating ice cream, and online shopping as they try to recover from their breakups.
Underwood then suggests that the group of women should go out, and the group goes to the concert where Underwood is performing "Hate My Heart."
The Underwood who went through a breakup crowd surfs until she is on stage with the Underwood who is singing, and they sing "Hate My Heart" together.
At the end of the music video, Underwood's character leaves the concert with her friends. As they all walk out, she winks at the camera and says "I could totally be a rock star."
Going into the weekend like…
Watch …
Source:: Showbiz Cheat Sheet
(Visited 1 times, 1 visits today)