'The Bold and the Beautiful': Matthew Atkinson Wants Thomas to Strike Out on His Own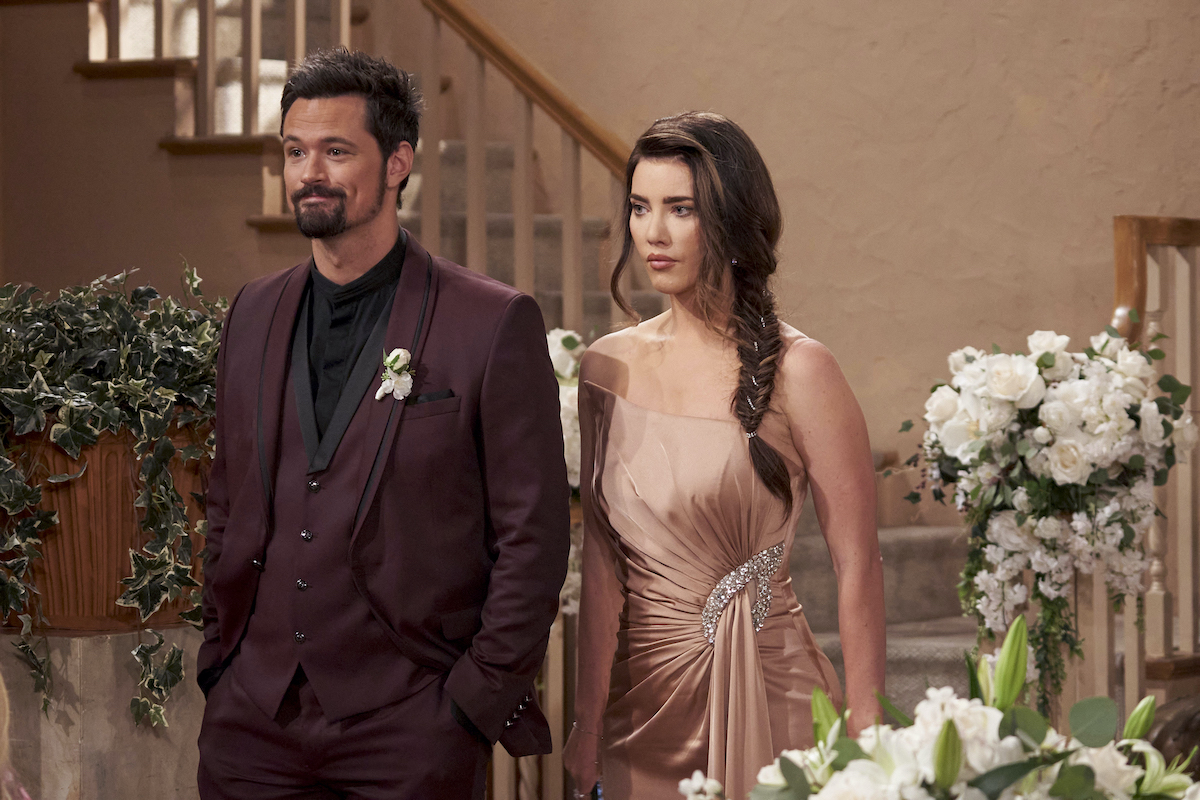 Thomas Forrester hasn't always been a good seed. The Bold and the Beautiful character has been in several controversies in the past, and when he returned to town, many people thought he'd changed and even rooted for him to win at some point.
Matthew Atkinson as Thomas Forrester and Jacqueline MacInnes Wood as Steffy Forrester | Adam Torgerson/CBS via Getty Images
However, Thomas proved a leopard never changes its spots when he framed Brooke for calling CPS. As punishment for the deed, Thomas got fired from Forrester Creations and his portrayer Matthew Atkinson now says he wants Thomas to strike out on his own.
Thomas was on a good path before framing Brooke
Today on #BoldandBeautiful, Thomas attempts to protect his sordid secret from being revealed. pic.twitter.com/7gq03SokrR
— Bold & The Beautiful (@BandB_CBS) November 15, 2022
The Bold and the Beautiful fans know about Thomas's sordid past. The last time he was in town, he left a path of destruction, and his sins forced him out of town. When he returned, Thomas insisted he'd changed and wanted a second chance, and everyone felt he needed a redemption arc.
He even began seeking custody of his son Douglas. However, his winning streak was muddied when he took it upon himself to break up his father's marriage by faking a CPS call on himself. Thomas felt the only way he could get his parents, Ridge and Taylor, together would be to get Brooke out of the way.
So he used a voice-changing app to call Child Protective Services on himself, leading to Ridge divorcing Brooke and proposing to Taylor. However, Douglas knew about the scheme and warned Thomas about it, asking him to come clean.
His lies eventually caught up with him after Steffy found out and blew the lid wide open. Thomas lost custody of Douglas and became estranged from his family. To make matters worse, he was fired from his family's company even after apologizing for his actions.
Matthew Atkinson wants Thomas to break out on his own
Thomas's reputation is now sullied in the fashion world, and not many people may be willing to touch him with a 10-foot pole. His affiliation with his family's company might have worked well for him before, but now without their backing, the Forrester will have to find new ways to make it in the world.
Thomas has proven he has what it takes to be a …
Source:: Showbiz Cheat Sheet
(Visited 1 times, 1 visits today)