Director Neil Jordan Said George Harrison Wanted Him to Make a Film That Would 'Tear the Catholic Church to Strips'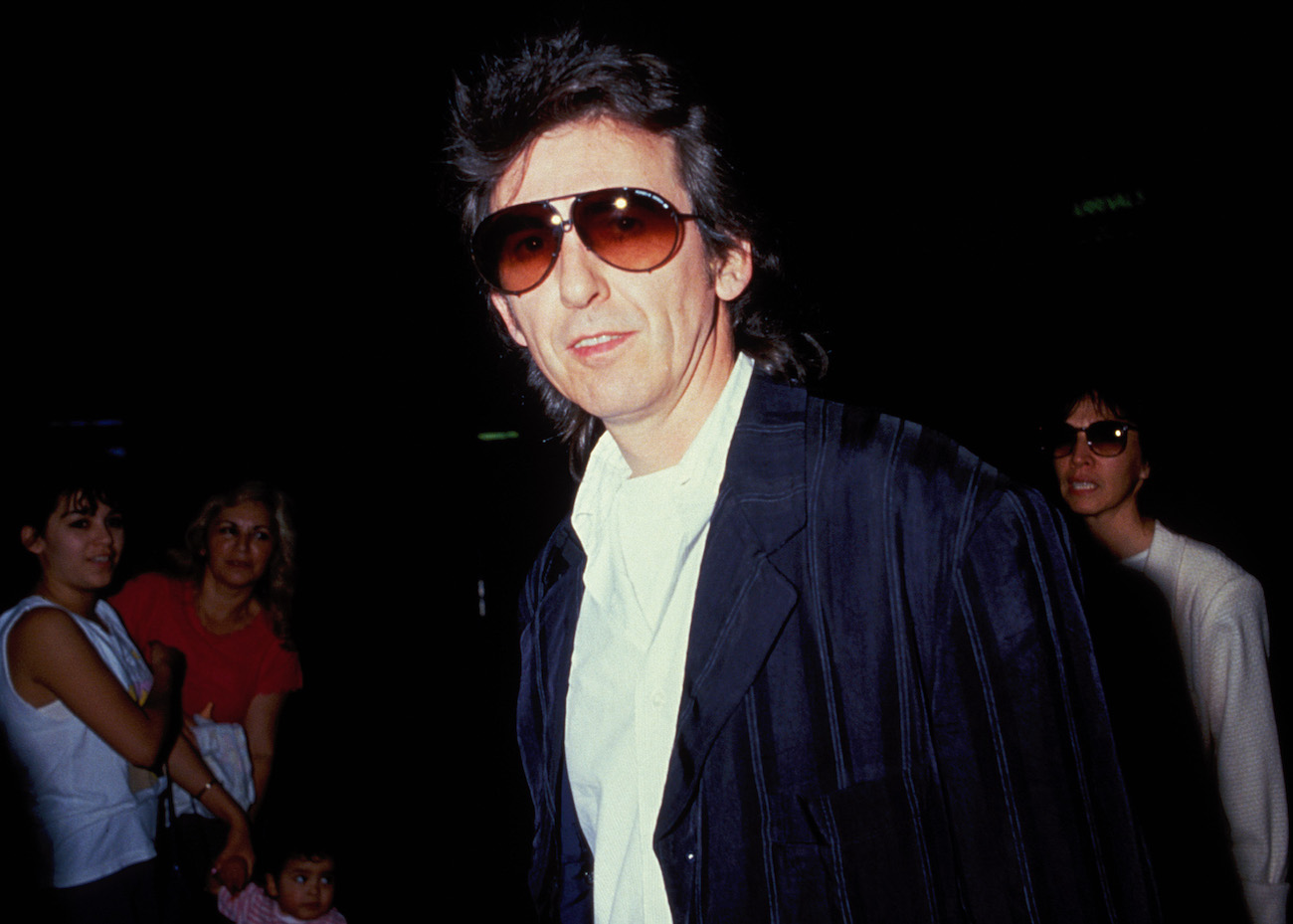 Director Neil Jordan said George Harrison wanted to make a film that would "tear the Catholic church to strips." George's mother, Louise, was Catholic. She brought him to church sometimes as a child. However, George recognized something was wrong with the church early on. Later on, he found spirituality someplace else and didn't look back.
George Harrison | Vinnie Zuffante/Getty Images
George Harrison was raised Catholic as a child but outgrew it
As a child, George occasionally went to church with his mother and siblings. However, George didn't understand why the church asked for money.
He took First Confession and Communion, but he pushed his Confirmation off. "'I'm not going to bother with that, I'll just confirm it myself later on,'" George recalled in The Beatles: Anthology. " From then on, I avoided church."
"He was suspicious of the culture of priests making the rounds of Liverpool's working-class neighborhoods to collect half-crowns in their 'sweaty little hands,' although friends often thought him a soft touch when it later came to doling out funds to his own spiritual causes," Graeme Thomson wrote in George Harrison: Behind the Locked Door.
When George joined The Beatles, he put his religion even more on the back burner. At least until George took LSD. He said taking the hallucinogen opened the door to "God-consciousness," but he didn't know what to do next. Around that time, George was bored with fame, and no one impressed him. Thankfully, he met legendary sitarist Ravi Shankar, who taught him that "God is sound."
George dove head first into his spiritual journey and could've left everything behind to learn more. He wrote to his mother about his journey, including The Beatles' experience with Maharishi Mahesh Yogi. However, George claimed that his journey only strengthened his religiousness.
In Martin Scorsese's documentary, George Harrison: Living in the Material World, one letter read: "Dear Mum, Thanks for your letter last week and if it's any comfort to you, don't worry about me, or don't think anything negative about Maharishi.
"Because he's not phony, it's only the bulls*** that's written about him that's phony. He's not taking any of our money, all he's doing is teaching us how to contact God and as God isn't divided into different sex as the religious leaders here make out by their prejudices.
"And it doesn't affect my dedication to Sacred Heart in any way. It …
Source:: Showbiz Cheat Sheet
(Visited 6 times, 6 visits today)