'Outer Banks' Season 3 Promises New Characters, a Potential Redemption Arc, and More Flashbacks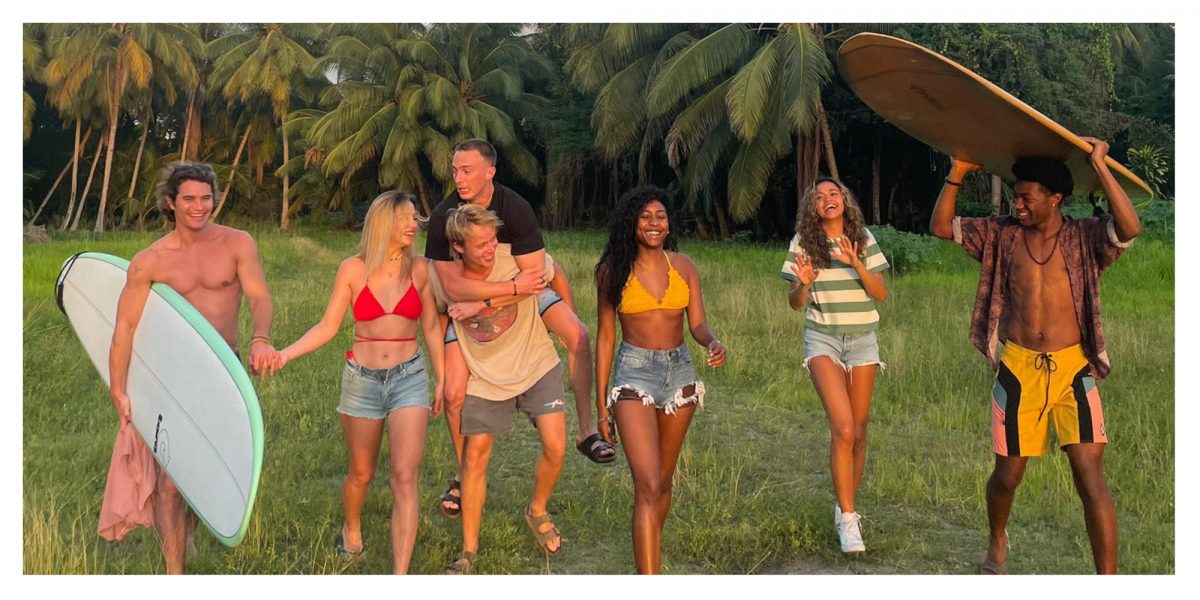 L to R: Chase Stokes, Madelyn Cline, Drew Starkey, Rudy Pankow, Carlacia Grant, Madison Bailey, and Jonathan Daviss | Netflix/Twitter
'Outer Banks' Season 3 doesn't have a release date yet 
Rumor has it the cast will wrap filming for season 3 in August 2022. Some of the directors from the Netflix series have been posting about the shoot on social media, so it's still going on. 
Netflix hasn't announced a release date for season 3 yet. However, based on the show's previous release schedule, we're estimating new episodes could come out as soon as December 2022, especially if they wrap in August. Stay tuned for more concrete details, though. 
'Outer Banks' will introduce three new characters in season 3
In the mean time, Netflix dropped a new breadcrumb for fans to dissect. We'll meet three new characters in season 3 of Outer Banks: Carlos Singh, Ryan, and Sofia.