'Beavis and Butt-Head' Didn't Even Need to Speak to Mock Sinead O'Connor Video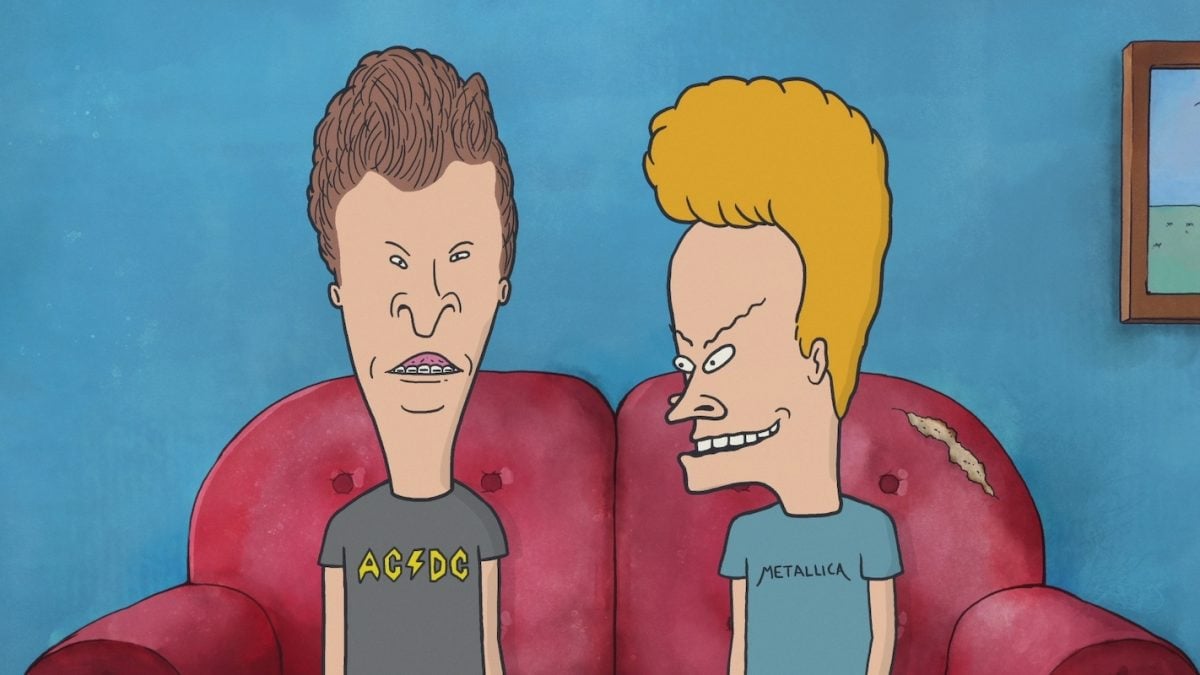 Beavis and Butt-Head are back in a new movie on Paramount+. The streaming service also has some of the classic MTV episodes of Beavis and Butt-Head. In the '90s, Beavis and Butt-Head would watch MTV videos and make fun of them. Creator and voice artist Mike Judge said he didn't even need to say anything to make fun of a Sinead O'Connor video. 
L-R: Butt-Head, Beavis | Paramount+
Judge was a guest on the Basic podcast on June 22 to discuss Beavis and Butt-Head on MTV. When he explained the music video segments, he shared how Beavis and Butt-Head got a laugh before they even said anything about Sinead O'Connor. 
Sinead O'Connor was the first music video Beavis and Butt-Head mocked
Judge would dub Beavis and Butt-Head's voice over music videos. Whether they mocked the video or celebrated it, their commentary was hilarious. However, Judge's first test with a Sinead O'Connor video didn't even have dialogue and it still worked. 
RELATED: New 'Beavis and Butt-Head' Movie Reveals How They're Still Teenagers in 2022
"I was suggesting videos and I wanted the most serious one I could think of," Judge said on Basic. "It was 'Nothing Compares to You'. It was funny because the editor was just slugging in [a still frame] just to see what it looks like cutting to the couch and back to the video. So it was just a shot of Beavis and Butt-Head not saying a word, just sitting there and it got a big life any time it cut to these two dumbasses on the couch. I thought wow, this is almost too easy."
MTV asked 'Beavis and Butt-Head' to watch videos 
Beavis and Butt-Head began when Judge drew the animated short "Frog Baseball." After the short premiered on "Liquid Television," MTV wanted to make it a series. The only thing was, on MTV there had to be music videos involved. 
"When they did a deal with me just to have the characters, they flew me up there and had sort of a general meeting," Judge said. "I didn't really know what, I don't know if they were sure either what they wanted to do with the characters. One of the first things that was discussed was what about making them animated veejays? And I thought okay, but I was sort of in a position of "I'll do whatever you guys want.'"
I present to you …
Source:: Showbiz Cheat Sheet
(Visited 3 times, 1 visits today)