The Nostalgic Misadventures of Licorice Pizza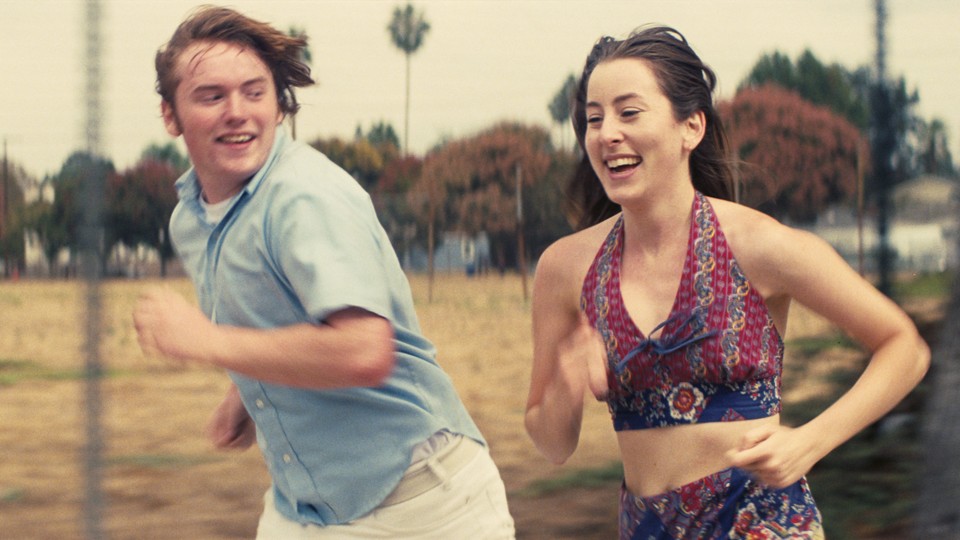 Alana Kane (played by Alana Haim), the wayward 25-year-old at the center of Paul Thomas Anderson's new film, Licorice Pizza, is very bored and a little broke. Stuck in odd jobs and still living with her family in the San Fernando Valley, Alana finds herself drawn to a fast-talking, hilariously self-possessed 15-year-old named Gary Valentine (Cooper Hoffman), a child actor bounding from one adventure to another in 1970s California, years before the invention of helicopter parenting. "Do you think it's weird that I hang out with Gary and his friends all the time?" Alana asks her sister in the middle of the movie. Her relationship with Gary is not quite a romance, but it's propelled by giddy flirtation, walking a hazy line of appropriateness. Then she replies to her own question with the obvious answer: "I think it's weird that I hang out with Gary and his 15-year-old friends all the time."
Throughout Anderson's unpredictable and thrilling filmmaking career, "weird" has been something of a constant. Licorice Pizza is ostensibly named after a long-gone chain of record stores that dominated Southern California in Anderson's boyhood, but it also suggests the incongruous flavor combo that the director has always specialized in as a storyteller, a mixture that might appear off-putting but ends up going down smooth. His last effort was 2017's Phantom Thread, which was presented as a drama about a genius fashion designer, but spent most of its running time raucously depicting the protagonist's sweet and sour romance with his newest muse. Licorice Pizza is an antic comedy about Alana and Gary tooling around the Valley, but it's also a bittersweet reminiscence about how difficult embracing adulthood can be.
[Read: The real reason young adults seem slow to 'grow up']
Alana, as she says, probably shouldn't be hanging out with a bunch of 15-year-olds. But in the course of Anderson's shaggy 133-minute yarn, she participates in various get-rich-quick schemes with Gary. She also bumps up against a number of questionable adults: booze-soaked actors, twitchy politicians, coked-up movie producers, and other such local celebrities. They're all at least as buffoonish as Gary's gang of teen friends, who march into restaurants and classily order soda on ice, as if they're asking for a martini. Alana can't quite figure out what to do with her future, so why not keep a tight hold on the youthful nostalgia Gary has to offer?
This mildly …
Source:: Licorice Pizza
" >The Atlantic – Culture
(Visited 3 times, 1 visits today)