'Paris in Love' Season 1 Episode 3 Recap: 'You Can Go Home Again'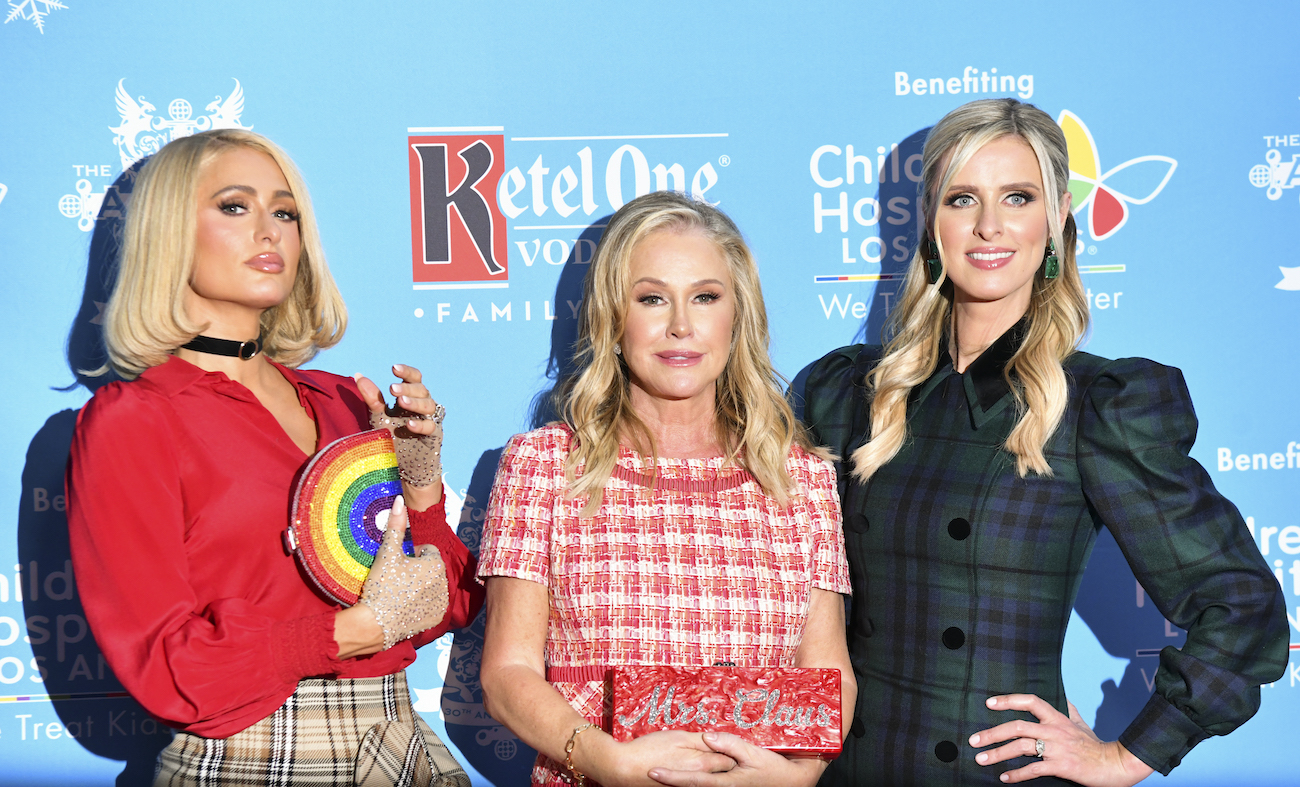 Paris Hilton, Kathy Hilton, and Nicky Hilton Rothschild | Rodin Eckenroth/Getty Images
The wedding planning continues as Paris and her mom check out a potential venue for the ceremony. In the episode, which began streaming on Nov. 25, 2021, according to
Paris Hilton's journey to the alter continues on Paris in Love. The reality series follows Paris and her now-husband, Carter Reum, as they plan their nuptials. In the latest episode, Paris in Love Season 1 Episode 3: "You Can Go Home Again," the bride and groom pick a wedding venue. However, it doesn't happen without tears and painful memories from the past. 
[Spoiler alert: This article contains spoilers from Paris in Love Season 1 Episode 3: "You Can Go Home Again"]
'Paris in Love' Season 1 Episode 3 recap: Paris Hilton and Kathy Hilton visit a church with family history 
Paris Hilton, Kathy Hilton, and Nicky Hilton Rothschild | Rodin Eckenroth/Getty Images
The wedding planning continues as Paris and her mom check out a potential venue for the ceremony. In the episode, which began streaming on Nov. 25, 2021, according to Peacock, Paris picks up her mom, Real Housewives of Beverly Hills star Kathy Hilton, and they head to a church with a family connection. 
They pull up to a nearby church that's been the location of multiple Hilton family funerals and one star-studded wedding with a Marilyn Monroe connection. Paris parks her pink, personalized Bentley and they attempt to enter the church. Alas, the doors are locked. 
So Kathy takes a few snapshots of Paris twirling in a white dress on the church steps to send to Carter. Then the two leave, disappointed they didn't get to speak with anyone about it being the setting for yet another Hilton wedding. 
Paris Hilton tells her mom she doesn't want a church wedding
You are cordially invited! ‍ My new show #ParisinLove premieres November 11 on @PeacockTV. I am so excited to share my love story with you all! pic.twitter.com/4teEpRXb8o
— Paris Hilton (@ParisHilton) October 26, 2021
Despite visiting the church with her mom Paris doesn't want to get married there. She has only sad memories of the church, specifically her grandparents' funerals. But she doesn't want to hurt her mom's feelings. 
So Paris calls her younger sister, Nicky Hilton Rothschild, to talk it over. Nicky advises the former Simple Life star that she has to take control of the planning process to make her dream wedding happen. If she doesn't want the ceremony in a church she should make that clear to her mom. 
Following the pep talk from Nicky, Paris gets …
Source:: Showbiz Cheat Sheet
(Visited 3 times, 1 visits today)