Bravo's 'Winter House' Finale Ends With Tears, Hugs – and Break Ups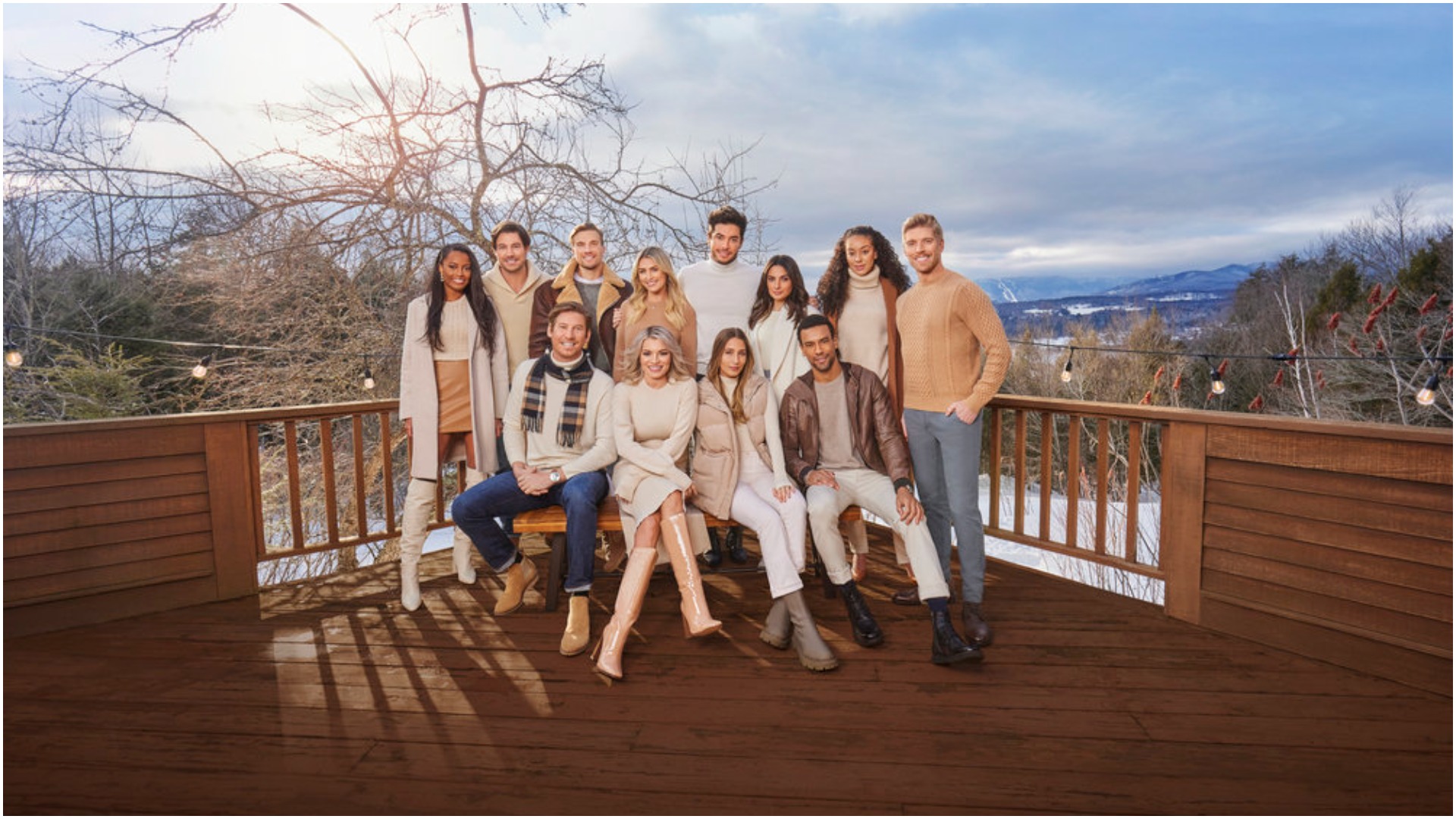 Bravo's Winter House cast photo |Zack DeZon/Bravo
Conover told Kroll about the text during the finale. Kroll's response, "What the f**k?"
"Natalie inviting Madison to dinner while I'm on vacation is just insane," Conover said in a confessional. "It's insanity. This is the girl that called you a f**king whore. Like why would you want to go to f**king dinner with this person? Like it's a terrible human. I'm disappointed and I think it says a lot about Natalie's character that maybe I hadn't seen." He added later, "I've had a great time here. I'm not excited to get back to Charleston. I should be but Natalie and I haven't been that close on this vacation and finding out she invited Madison to dinner is like … it's just further evidence this isn't my person anymore."
Madison LeCroy seems to get in between Austen Kroll and Ciara Miller too
While dinner with LeCroy was the last straw for Conover, LeCroy likely
Bravo's Winter House finale revealed why Austen Kroll and Ciara Miller didn't date after they left Stowe, Vermont, and also what may have led to Craig Conover and Natalie Hegnauer's breakup.
The only Winter House couple who stayed together were Amanda Batula and Kyle Cooke, who married in September. And while Paige DeSorbo and Andrea Denver had plans to date and Lindsay Hubbard and Jason Cameron drove off together, they all didn't end up together. So what happened and where are the couples today?
Craig Conover planted the seed that he was going to split with Natalie Hegnauer
Conover received a text from Hegnauer during the Winter House finale that may have changed everything for him. He learned that Hegnauer and Madison LeCroy had dinner and he seemed to be pretty upset. LeCroy shaded Conover and Hegnauer last season on Southern Charm. She said Hegnauer initially hooked up with Kroll when she and Conover experienced tension on the show.
Bravo's Winter House cast photo |Zack DeZon/Bravo
Conover told Kroll about the text during the finale. Kroll's response, "What the f**k?"
"Natalie inviting Madison to dinner while I'm on vacation is just insane," Conover said in a confessional. "It's insanity. This is the girl that called you a f**king whore. Like why would you want to go to f**king dinner with this person? Like it's a terrible human. I'm disappointed and I think it says a lot about Natalie's character that maybe I hadn't seen." He added later, "I've had a great time here. I'm not excited to get back to Charleston. I should be but Natalie and I haven't been that close on this vacation and finding out she invited Madison to dinner is like … it's just further evidence this isn't my person anymore."
Madison LeCroy seems to get in between Austen Kroll and Ciara Miller too
While dinner with LeCroy was the last straw for Conover, LeCroy likely came in between Kroll and Miller taking their romance any further. Kroll admitted to the guys that he wasn't sure if he could handle a long-distance relationship since he lives in Charleston and Miller is in Atlanta and New York.
But when Batula found out and confronted Kroll, fireworks popped off in the house. She ended up in tears and Cooke got in Kroll's face. But when Kroll and Miller finally talk (after they sober up) he admitted he just …
Source:: Showbiz Cheat Sheet
(Visited 4 times, 1 visits today)