'Riverdale' Season 5: How Many More Episodes Can Fans Expect This Fall?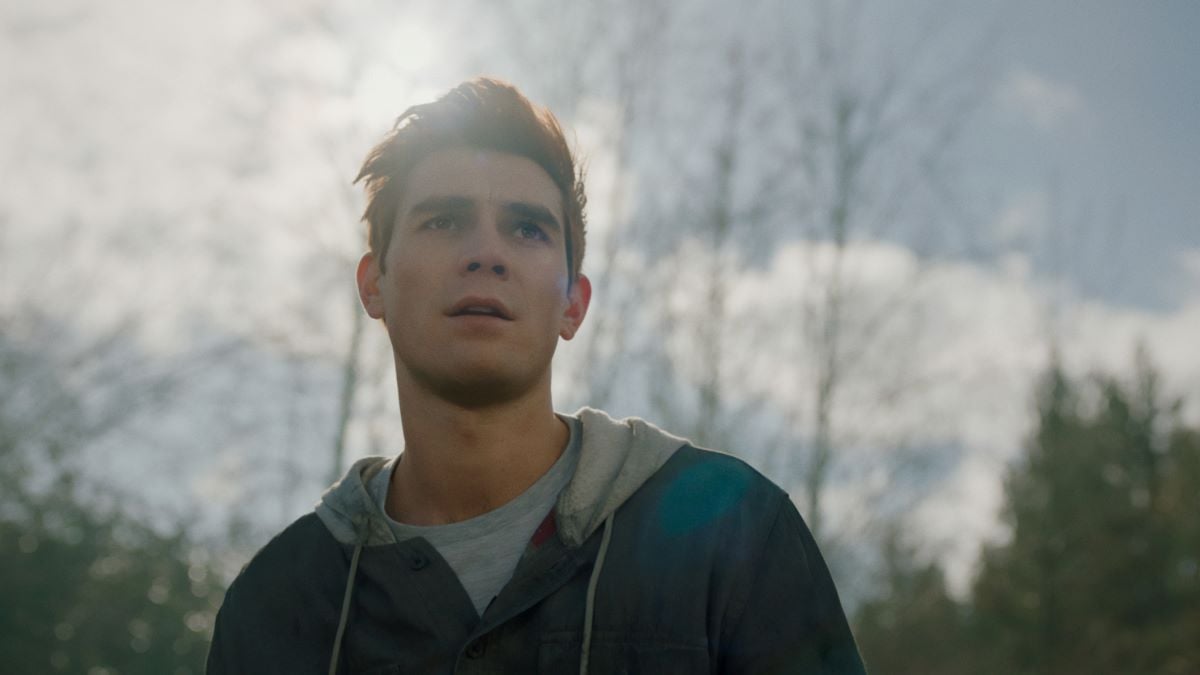 KJ Apa as Archie Andrews in 'Riverdale' | The CW
The fifth season was split into two
Season 5 of Riverdale premiered on Jan. 20, 2021, and continued to drop weekly until the tenth episode aired on March 31. The show then took a long hiatus due to pandemic-related delays.
The cast and crew filmed the season's remaining episodes in Vancouver through the Spring and Summer.  And after a four-month break, the series picked up with Episode 11, "Chapter Eighty-Seven: Strange Bedfellows," on Aug. 11.
How many episodes is 'Riverdale' Season 5?
Riverdale Season 5 consists of 19 episodes in total. The first half of the season, which aired in early 2021, featured 10 episodes. 
That leaves the second half of the season with nine episodes. And after Episode 16, "Chapter Ninety-Two: Band of Brothers," airs on Sept. 22, fans will get three more installments for the season.