Troian Bellisario gave birth to her second baby in the car in the hospital parking lot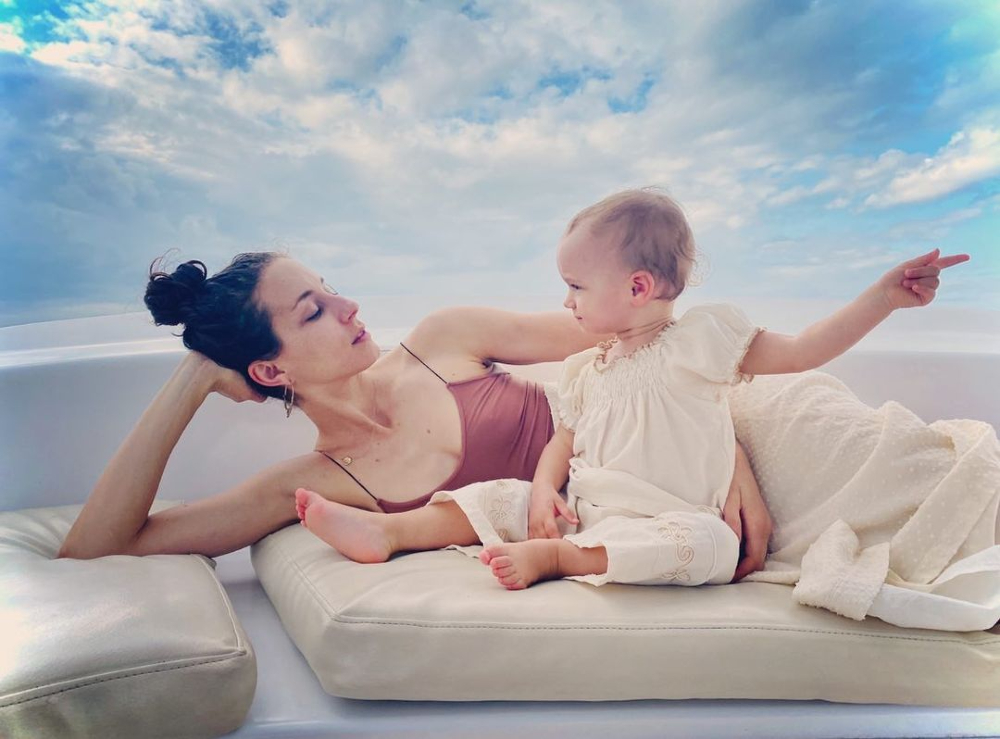 View this post on Instagram
A post shared by Troian Bellisario (@sleepinthegardn)
Last week, Pretty Little Liars actress, Troian Bellisario, posted the beautiful Instagram photo above announcing the birth of her second child with husband Patrick Adams. The baby, a daughter named Elliot Rowena, was born May 15th and joins big sister Aurora, two. It's a lovely photo taken by Patrick of a peaceful moment between mother and child. Which is why I never would have guessed the chaos surrounding little Elliot's arrival! The couple told Katie Lowes the crazy story of what happened when Troian gave birth by Cedars' Sinai Hospital in Los Angeles. That's right – by. Because she didn't make it inside. Troian ended up giving birth in the car in the driveway of the hospital and Patrick caught the baby.
Troian Bellisario and husband Patrick J. Adams are opening up about the unconventional way in which they welcomed their second child into the world.
While chatting with Katie Lowes for an episode of her podcast, Katie's Crib, Bellisario, 35, and Adams, 39, revealed that their daughter Elliot Rowena – who was born in May – was delivered while the Pretty Little Liars actress was inside a car.
First detailing that her contractions were coming close together early one morning, Bellisario and Adams thought nothing of it given their experience with their firstborn daughter, Aurora, whose labor lasted over 26 hours.
But, as time went by and as Bellisario felt more uncomfortable, the pair then decided it was time for them to head to the hospital. "I'm starting to have to push my seatbelt away from me … I'm in a lot of pain, but I'm also like, 'I can't be in this position anymore,'" Bellisario said of her experience driving to the hospital.
As Adams pulled into the parking lot of Cedars-Sinai Medical Center in Los Angeles, they realized they were in a situation that couldn't be ignored. "As soon as I hit the button and grab the ticket, she's screaming," Adams detailed. "… I whip around, and by the time I turn my head around, Troian is already [fully on her] hands and knees … and we've gone nuclear."
"I get up to the (security) guy and I say, 'It's all happening, in the car. You need to get the wheelchair down here, we need the people, all the people! All the professionals! It's happening!'" he said.
But, …
Source:: Cele|bitchy – News
(Visited 5 times, 1 visits today)