Wyatt Russell Really Enjoyed Playing the Villain on 'The Falcon and the Winter Soldier'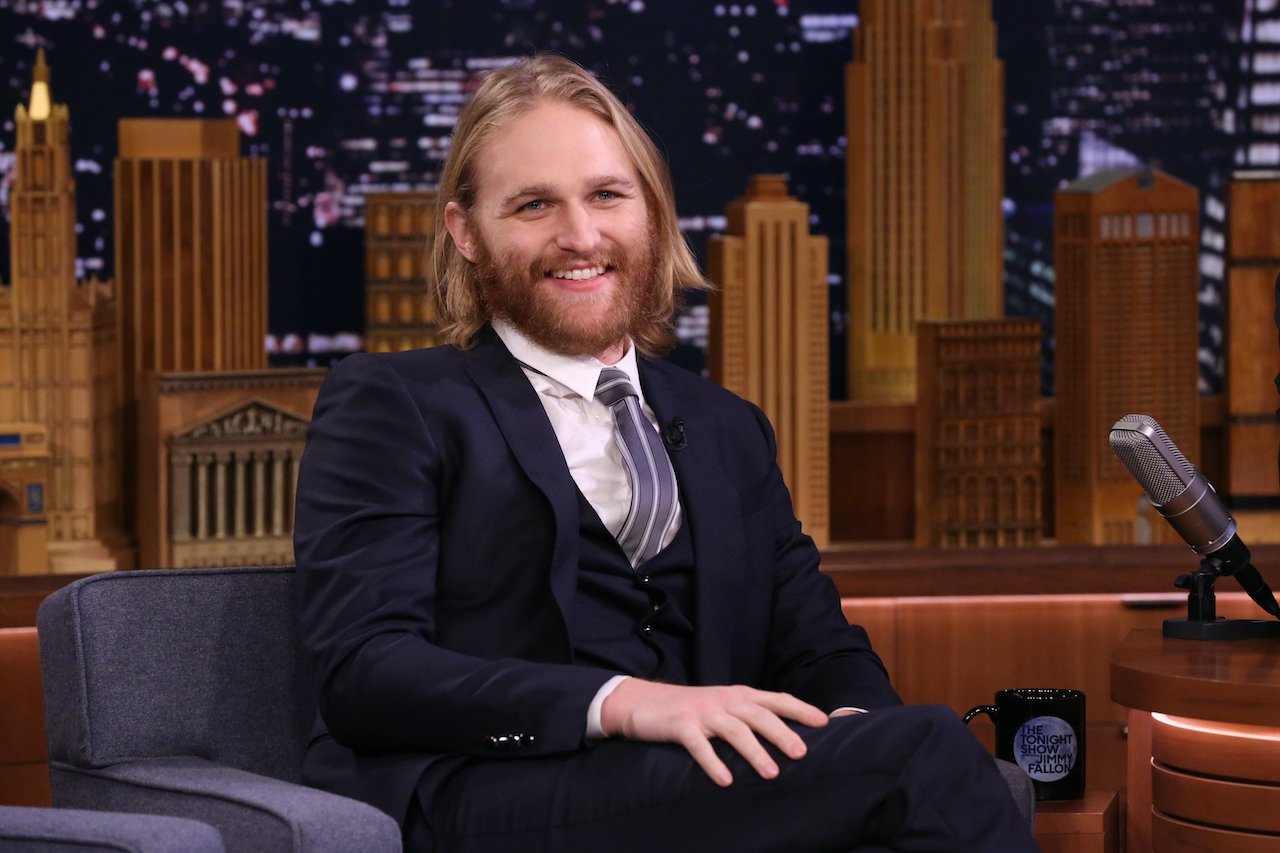 Wyatt Russell during an interview at 'The Tonight Show' on November 13, 2018 | NBCU Photo Bank/NBCUniversal via Getty Images
RELATED: 'Falcon and the Winter Soldier' Stars Anthony Mackie and Sebastian Stan Said Daniel Brühl Was Impossible To Control on Set
Russell talked about the joys of playing a show's most-hated character during a recent interview with
Wyatt Russell received mixed responses from Marvel fans who watched the recently-aired Marvel TV series The Falcon and the Winter Soldier. Russell, who is a newcomer to the Marvel cinematic universe, was cast to play John Walker, otherwise known as U.S. Agent, on the hit show. 
Russell's character, Walker, is a merciless assassin who the U.S. government uses to maintain peace and handle global issues, but his lack of humanity makes him the complete opposite of Steve Rogers. In fact, his cold demeanor made him one of the least popular characters on The Falcon and the Winter Soldier.
Despite how fans have reacted to his character, Russell enjoyed his time playing John Walker. For Russell, seeing that everyone hates him means he knows he's doing a good job. 
Wyatt Russell liked playing the villain in 'The Falcon and the Winter Soldier'
Wyatt Russell during an interview at 'The Tonight Show' on November 13, 2018 | NBCU Photo Bank/NBCUniversal via Getty Images
RELATED: 'Falcon and the Winter Soldier' Stars Anthony Mackie and Sebastian Stan Said Daniel Brühl Was Impossible To Control on Set
Russell talked about the joys of playing a show's most-hated character during a recent interview with Seth Myers.
"Yeah, it's a blast," Russell said. "Part of what it was when I had my interview with the producers and the director was trying to figure out something different to do to bring to Captain America or the Marvel Universe in some way that I thought could be maybe unique."
Russell noted that he felt more inclined to deliver a moving performance because Marvel is such a massive franchise. 
"Just 'cause you're entering a pretty big machine," Russell said. "And as a cog in a wheel, you want to be able to help it work, make it good. And so that was the aim. And that's the… [chuckles] The elicited response that has been from the Marvel fan universe is pretty great." 
He felt like he was the Marvel punching bag 
In a separate interview with BBC Radio 1, Russell stated that because his character has been so polarizing, he's become Marvel's newest punching bag. However, he feels that truly engaging characters are supposed to make viewers feel that way. 
"That's the point, he's supposed to be polarizing," Russell said. "So, that polarization aspect, that's the serviceable aspect of the character, and why I honestly thought it was interesting. "I've …
Source:: Showbiz Cheat Sheet
(Visited 4 times, 1 visits today)