'Riverdale': Camila Mendes, Lili Reinhart, and Madelaine Petsch Bonded Over Their Breakups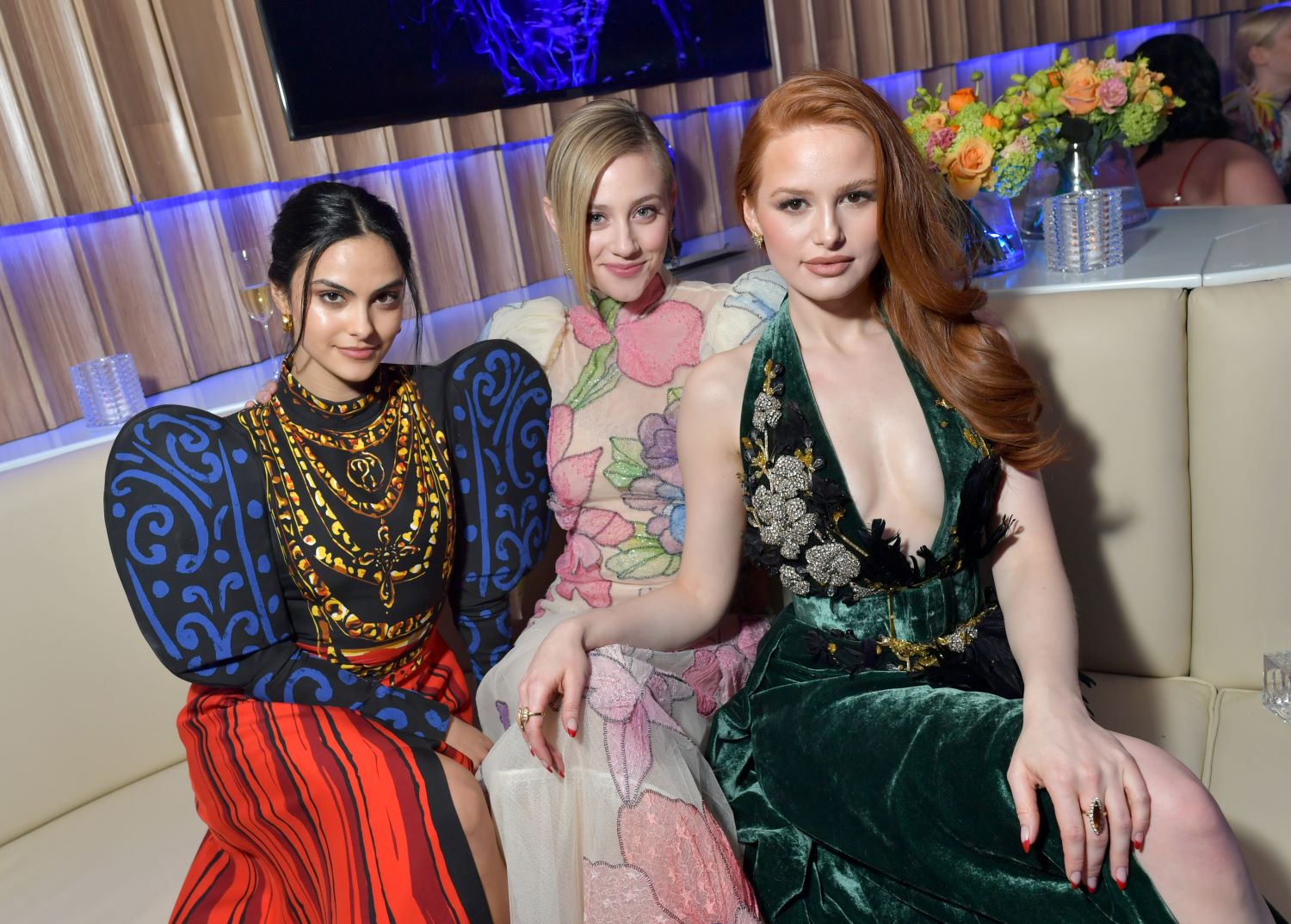 'Riverdale' stars Camila Mendes, Lili Reinhart, and Madelaine Petsch | Emma McIntyre /VF20/WireImage/Getty Images
All three 'Riverdale' stars went through public breakups
Mendes, Reinhart, and Petsch had their relationships fall apart in the public eye last year. Reinhart broke up with her Riverdale co-star Cole Sprouse after
Riverdale stars Camila Mendes, Lili Reinhart, and Madelaine Petsch play good friends on The CW series. But they are even closer in real life. 
All three have gone through tough breakups in the past year. And Mendes recently revealed that their shared experiences brought them closer together. 
'Riverdale' stars Camila Mendes, Lili Reinhart, and Madelaine Petsch | Emma McIntyre /VF20/WireImage/Getty ImagesAll three 'Riverdale' stars went through public breakups
Mendes, Reinhart, and Petsch had their relationships fall apart in the public eye last year. Reinhart broke up with her Riverdale co-star Cole Sprouse after nearly two years of dating. 
Mendes split with cast member Charles Melton after their year-long relationship. And Petsch dated musician Travis Mills for almost three years before their breakup. 
betty is all of us in quarantine #riverdale pic.twitter.com/qCOZ3KYTpH
— camila mendes (@camilamendes) April 16, 2020
RELATED: 'Riverdale' Star Camila Mendes Had 'Panic Attacks' When Starting Season 5
And amid these public breakups, all three actors had to navigate their lives and jobs through the pandemic. They returned to Vancouver to begin shooting Season 5 of Riverdale in the fall of 2020. But none were allowed to leave due to the country's travel restrictions. 
Camila Mendes says the breakups brought her closer to her 'Riverdale' co-stars
Mendes, Reinhart, and Petsch were stuck in the same town, working on the same project and dealing with some of the same issues. And when talking to Paper, Mendes says that shared heartbreak and struggle brought the actors closer than they've ever been.
"We all got out of relationships at the same time and then went through this pandemic together," the Riverdale star revealed. "And now we've been bonded by how much change has happened. Me, Madelaine, and Lili, specifically, we've never been closer than we have this season. It's really nice to have them, to feel like I do have friendships here — meaningful ones."
private investigators still running rampant in #riverdale. mid-season finale tonight! pic.twitter.com/06ZWXvBeUA
— camila mendes (@camilamendes) March 31, 2021
RELATED: 'Riverdale' Star Camila Mendes Reveals What's In the Cast's Group Chat
Camila Mendes says the cast leans on each other for support
The Riverdale cast is currently filming the rest of season 5 in Vancouver. And to take a break from work, Mendes, Reinhart, Petsch, Sprouse, Melton, KJ Apa, and Drew Ray Tanner went on a group hike …
Source:: Showbiz Cheat Sheet
(Visited 5 times, 1 visits today)