'Barefoot Contessa' Ina Garten Uses an Easy Trick to Make Simple Store-Bought Snacks More Special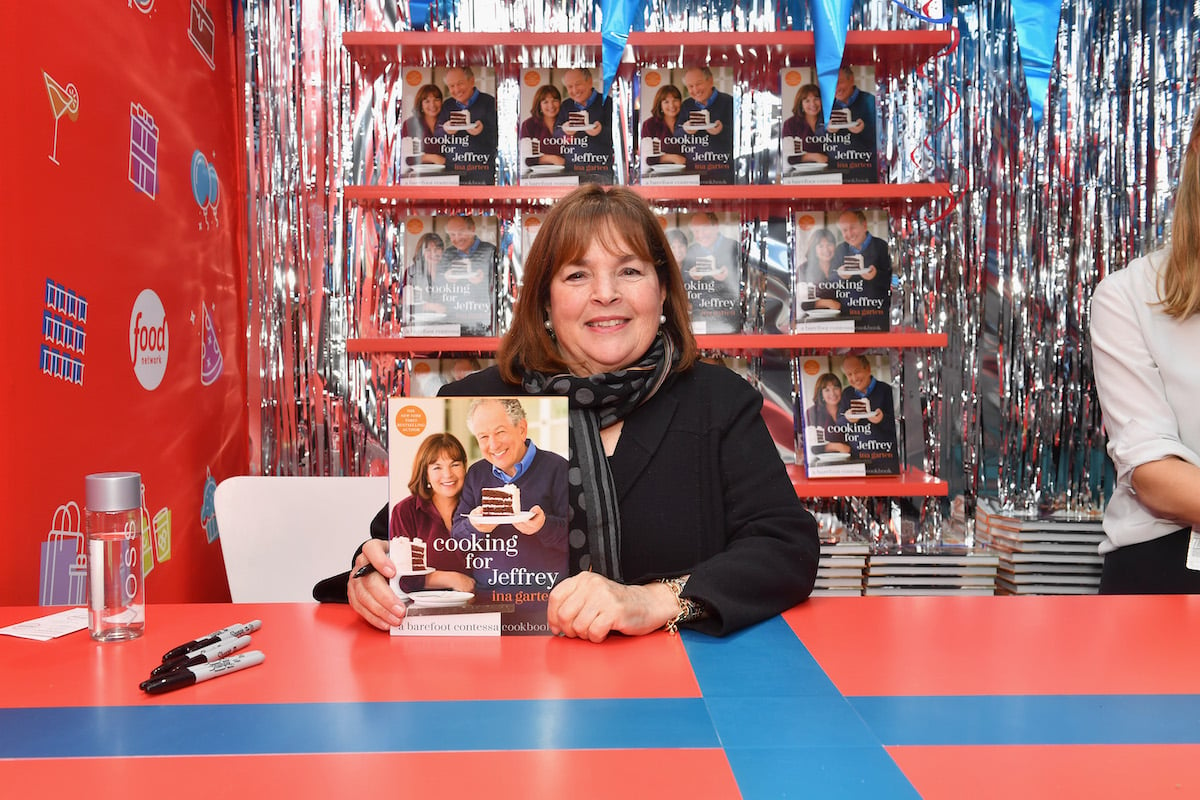 Barefoot Contessa star Ina Garten might favor some easy store-bought snacks instead of elaborate appetizers, but she doesn't skimp on the presentation. Garten recommends setting out some light finger food when entertaining but adds a bit of flair to jazz up the ordinary snacks.
'Barefoot Contessa' Ina Garten | Noam Galai/Getty Images for NYCWFFIna Garten serves store-bought snacks
Garten has shared some of her tips over the years for great dinner parties and one of her time-saving moves is to skip serving a first course entirely. This removes one step and allows her to focus on making the main meal and dessert the stars of the party.
When she spoke with BookSense while promoting her book Barefoot Contessa Parties, Garten discussed how planning and preparation can make a party more relaxed for the host.
"I do everything possible to make things easy," she explained. "First, when people arrive there's a table set up with fixings for drinks so people can help themselves. I serve very simple nibbles like roasted cashews and good olives — nothing wrapped in phyllo."
"I never serve a first course, just a delicious dinner and dessert," Garten added. "And finally, I try to assemble as much of the meal as possible — maybe a peach, a sweet dessert wine, and a macaroon from a bakery for dessert."
View this post on Instagram
A post shared by Ina Garten (@inagarten)
RELATED: Ina Garten Said She Once Worried 'This Is the Stupidest Thing I've Ever Done,' but Her Husband Jeffrey Had the Perfect Advice
The 'Barefoot Contessa' star serves snacks in pretty bowls
On her Barefoot Contessa website, Garten shared that putting out a little something for a snack at parties is nice but it doesn't have to be that involved.
"I think it's nice to serve a little something so people don't get 'toasted' during the cocktail hour," she explained. "But it doesn't have to be anything complicated — I usually serve something simple like salted cashews, olives, or good potato chips."
The snacks may be ordinary and simple, but her presentation makes the finger foods look a bit more special.
In a 2018 Instagram video, Garten shared her tip for serving snacks and, as with everything else she does, her focus is always on simplicity.
"When I have friends for dinner, the …
Source:: Showbiz Cheat Sheet
(Visited 6 times, 1 visits today)