'The Young and the Restless': Theo Should Stick Around, According to Fans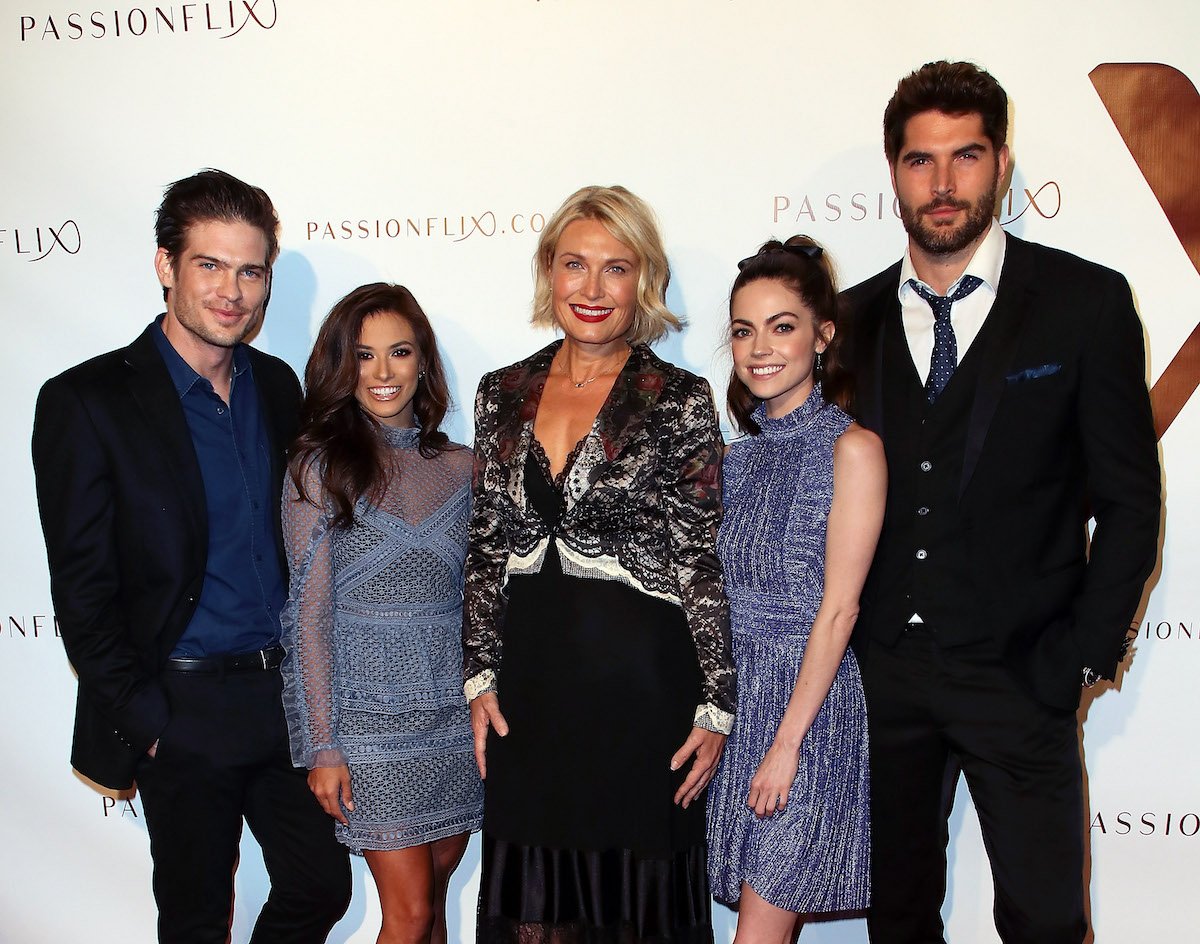 There are some characters so vile or annoying that fans can't wait to see them go. They have a knack for ruining everyone's happily ever after and leave heart attacks in their wake. Even though this description fits Theo Vanderway of The Young and the Restless perfectly, fans aren't ready to see him go. 
He's making the Abbott family's life miserable on Y&R, but fans are still cheering for him. He may not be the golden boy of the show, but he's shaking things up in a good way. Now rumor has it Theo will be leaving soon, and his fans are less than pleased.
Theo Vanderway isn't a prince in shining armor on 'Y&R,' but he's got charm
Tyler Johnson (left), who plays the evil Theo Vanderway on 'The Young and the Restless," attends the world premiere of "The Matchmaker's Playbook" at the Charlie Chaplin Theatre on March 15, 2018, in Los Angeles, California. | David Livingston/Getty Images
Theo Vanderway has been making waves on The Young and the Restless since June 2019, Soaps In Depth reported. In that time, he has fallen for both of Kyle's exes — Summer and Lola — and discovered he was a long-lost Abbott relative. 
Unlike many of Y&R's other characters, Theo wasn't born into money. His family reportedly lived paycheck-to-paycheck, so money wasn't something he was accustomed to throwing around.
Theo quickly learned what money could do when he saw Kyle pay off Zoe's father, and it probably helped him decide to move to Genoa City to be the new promoter for Jabot Cosmetics. As soon as he moved to Genoa, he immediately began to try to bring out Kyle's wild side, and that brought the two former friends to blows on more than one occasion. 
Lawsuits don't mend fences on 'Y&R'
Next week on #YR, Sharon discovers Faith's secret, the Hamilton-Winters family comes together for the holiday, Billy has to defend himself, and Theo sues the Abbotts. pic.twitter.com/XS4pCzDYt6
— Young and Restless (@YandR_CBS) November 20, 2020
RELATED: 'The Young and the Restless': Billy's Decision to Fire Amanda Didn't Impress Fans
Given the recent passing of Dina Mergerson, it made sense the Abbott family would take the time to grieve and heal. But Y&R is a soap opera, and that means there's no time for either.
Theo didn't get the chance to grieve, and he wasn't even allowed to …
Source:: Showbiz Cheat Sheet
(Visited 1 times, 1 visits today)