Southern Charm: John Pringle Reveals 1 Huge Regret From His First Season on the Show (Exclusive)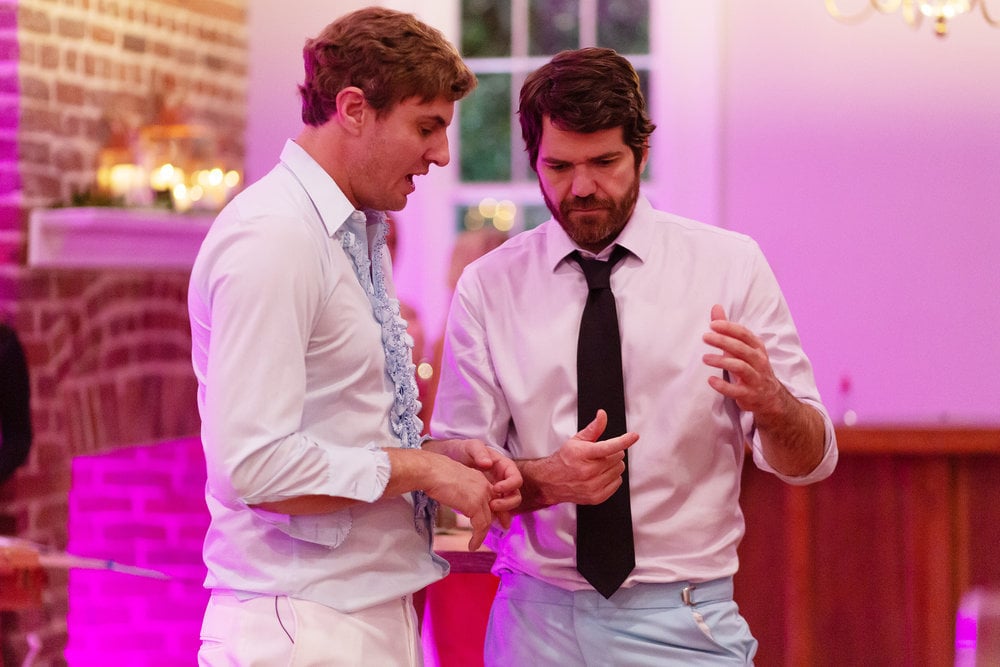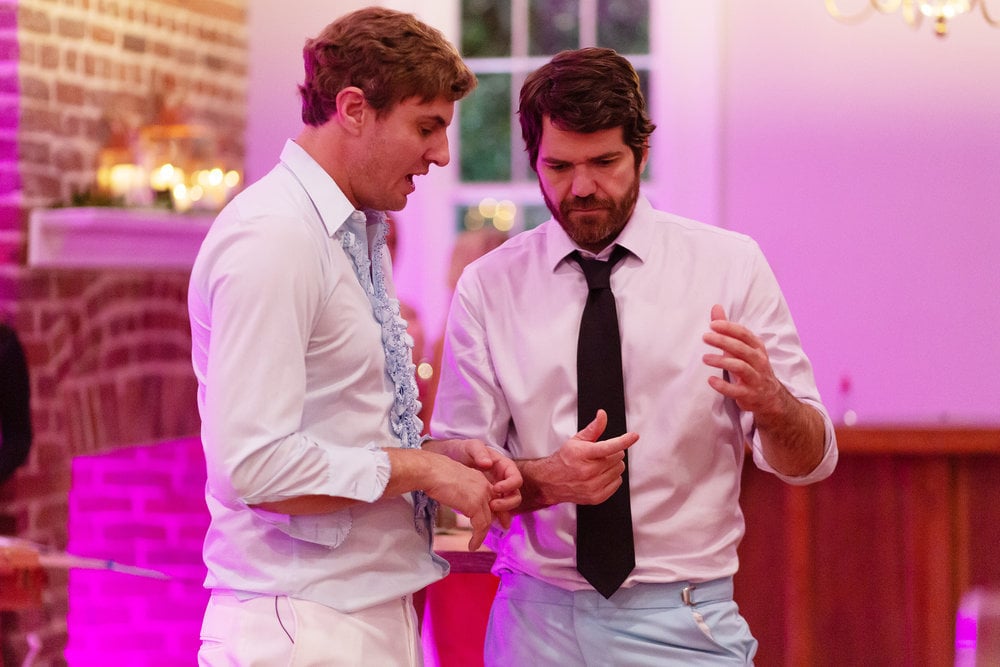 John Pringle from Southern Charm admits he came in a little too hot in his pursuit to date Madison LeCroy. In fact, Pringle says he cringed during scenes where he admitted to Austen Kroll he "had designs" on dating her.
Shep Rose, John Pringle |Paul Cheney/Bravo
"Looking back I didn't realize how probably Austen was in love with her," Pringle told Showbiz Cheat Sheet. "I just thought they were in a toxic relationship in a way. It wasn't truly confirmed until [the party on] Capers [Island]. But I was interested because I was like the new guy in town, I think she's pretty, she seemed pretty cool."
"They seemed like they were wishy washy," he added. "What I've come to find out is that I was really throwing salt in the wounds for him. So I wish I would have done it a little differently, or just let them burn themselves to the ground like the way that they did."
Did Patricia Altschul encourage romance?
"But I could have been better," he laughed. "I could have been more candid or just in the shadows or just not do anything. But yeah, you know, I thought it was an interesting prospect. I do think I was, in a way, directed and prodded towards that." He added while laughing, "I don't know why I was such a sheep! I was like, 'Sounds like a good idea to me!'"
Pringle emerged as the handsome mysterious stranger on this season of Southern Charm. Almost immediately, he expressed an interest in LeCroy. He joined the cast via his longstanding friendship with Shep Rose, and Patricia Altschul immediately took a liking to Pringle. She invited him to her home for cocktails, which was when she nudged him in LeCroy's direction.
Charleston is about to change in a big way ONE WEEK from today for the Season Premiere of #SouthernCharm! pic.twitter.com/aOJNriEqal
— Bravo (@BravoTV) October 22, 2020
RELATED: 'Southern Charm': Austen Kroll Reveals If John Pringle Was Truly a Threat to His Relationship
"I did think Patricia had the idea," Pringle said about dating LeCroy. Altschul and LeCroy are close friends and Altschul looks out for her welfare. "I think so a little bit," he added. "Miss Patricia knew what she was doing! She knew she could control my mind," he added while laughing.
John Pringle and Austen Kroll moved from foes …
Source:: Showbiz Cheat Sheet
(Visited 2 times, 1 visits today)