'Sex and the City': Sarah Jessica Parker Once Admitted She Doesn't Think the Show Wasn't 'Intentionally Empowering' For Women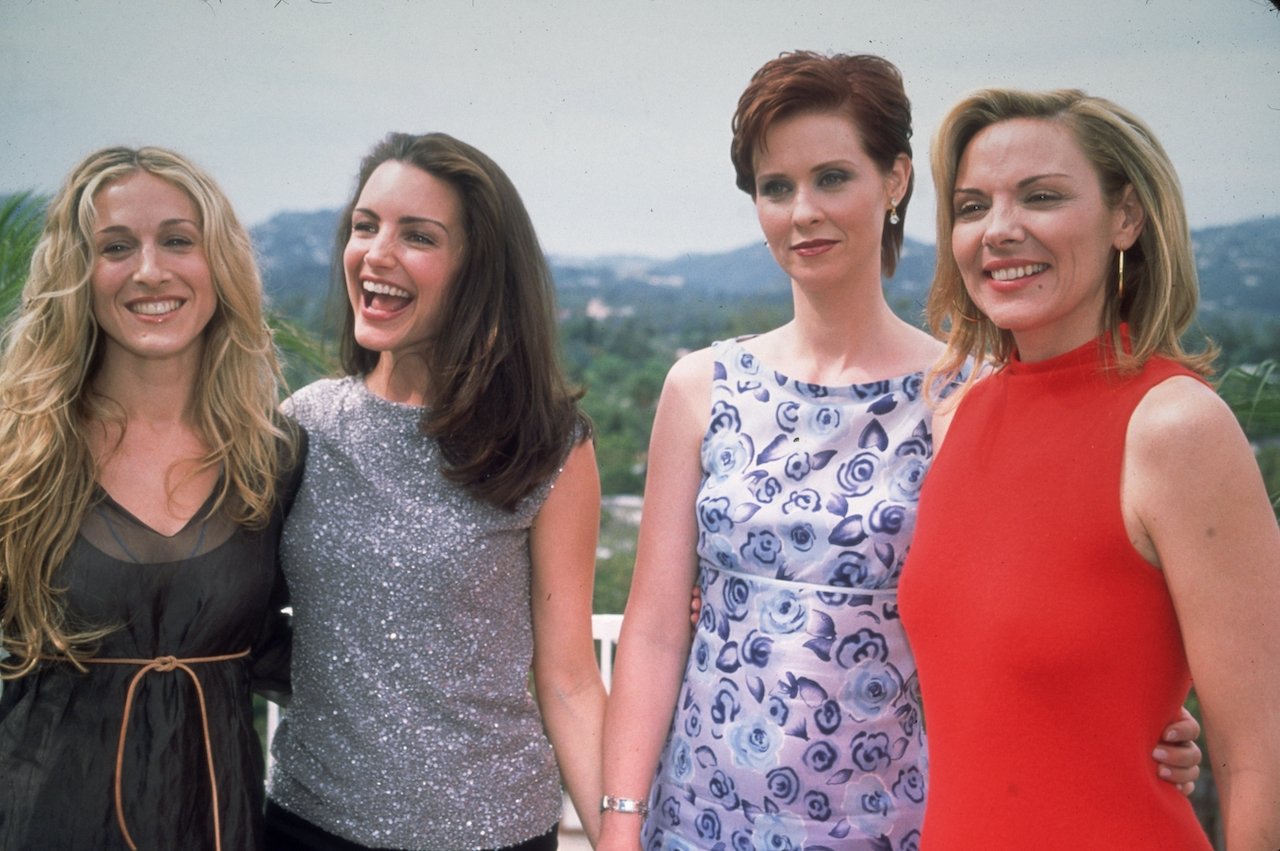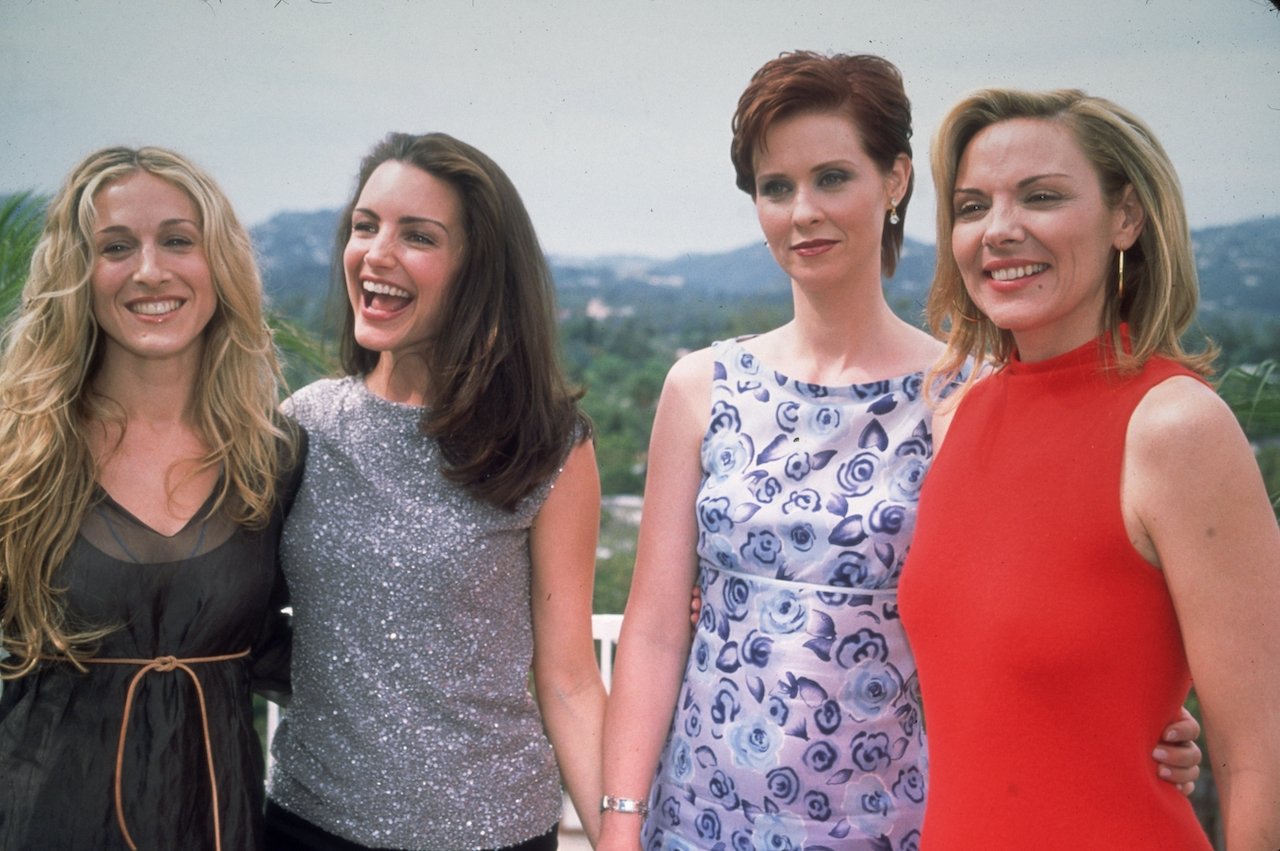 1999: Cast members of the television series Sex and the City (L-R): Sarah Jessica Parker, Kristin Davis, Cynthia Nixon and Kim Cattrall | Munawar Hosain/Fotos International/Getty Images
RELATED: 'Sex and the City': Sarah Jessica Parker Once Said Carrie Bradshaw Is a 'Part' of Her, But Not 'Within' Her
Parker shared her thoughts on the subject during a resurfaced 2017 interview with
Fans around the world were excited to find out the iconic HBO series Sex and the City will be getting a reboot. The announcement was recently confirmed by HBO Max, according to Variety. 
Many viewers loved the show because of its nuanced perspectives on femininity, female sexuality, and relationships among women. Although many fans would say the show is one of the primary examples of female empowerment in the media, Sarah Jessica Parker has a different perspective.
In her opinion, Sex and the City was never about female empowerment. Developing a show that intentionally focused on feminism and female empowerment was never an intention of Sex and the City's cast and crew. 
Nobody on the 'Sex and the City' set used the word 'empowerment'
1999: Cast members of the television series Sex and the City (L-R): Sarah Jessica Parker, Kristin Davis, Cynthia Nixon and Kim Cattrall | Munawar Hosain/Fotos International/Getty Images
RELATED: 'Sex and the City': Sarah Jessica Parker Once Said Carrie Bradshaw Is a 'Part' of Her, But Not 'Within' Her
Parker shared her thoughts on the subject during a resurfaced 2017 interview with Variety. 
"I don't think that empowerment was a word that was ever used once on our set, in our writer's room, among the female actors," Parker admitted. 
Regardless, she acknowledged that the depictions of women in the show were very new for TV at the time. 
"I think … the depiction of those intimate kind of—that kind of intimate relationship among female friends was brand new," Parker said. 
Sarah Jessica Parker doesn't think 'Sex and the City' was 'intentionally empowering' for women
Parker believes the show was more about focusing on a unique female character and her outlook on sexuality, rather than taking a stance on female empowerment. 
"I think a female character who spoke so candidly about sex and sexual politics and her curiosity about behavior, her own, and others," Parker said. "And I think because she was a writer she could ask a lot of provocative questions and observe. And the other characters could, as they were archetypes, sort of make choices and—it wasn't intentionally empowering I guess is my point."
She believes the show is about love
Furthermore, Parker doesn't think showrunner Michael Patrick thought too much about the matter, either. 
"Like, if you ask Michael Patrick, who was our primary showrunner for most of our seasons and movies as well, I don't know that he would have …
Source:: Showbiz Cheat Sheet
(Visited 1 times, 1 visits today)