Leonardo DiCaprio's 'The Wolf of Wall Street' Speech Was So Despicable It Literally Made Him Sick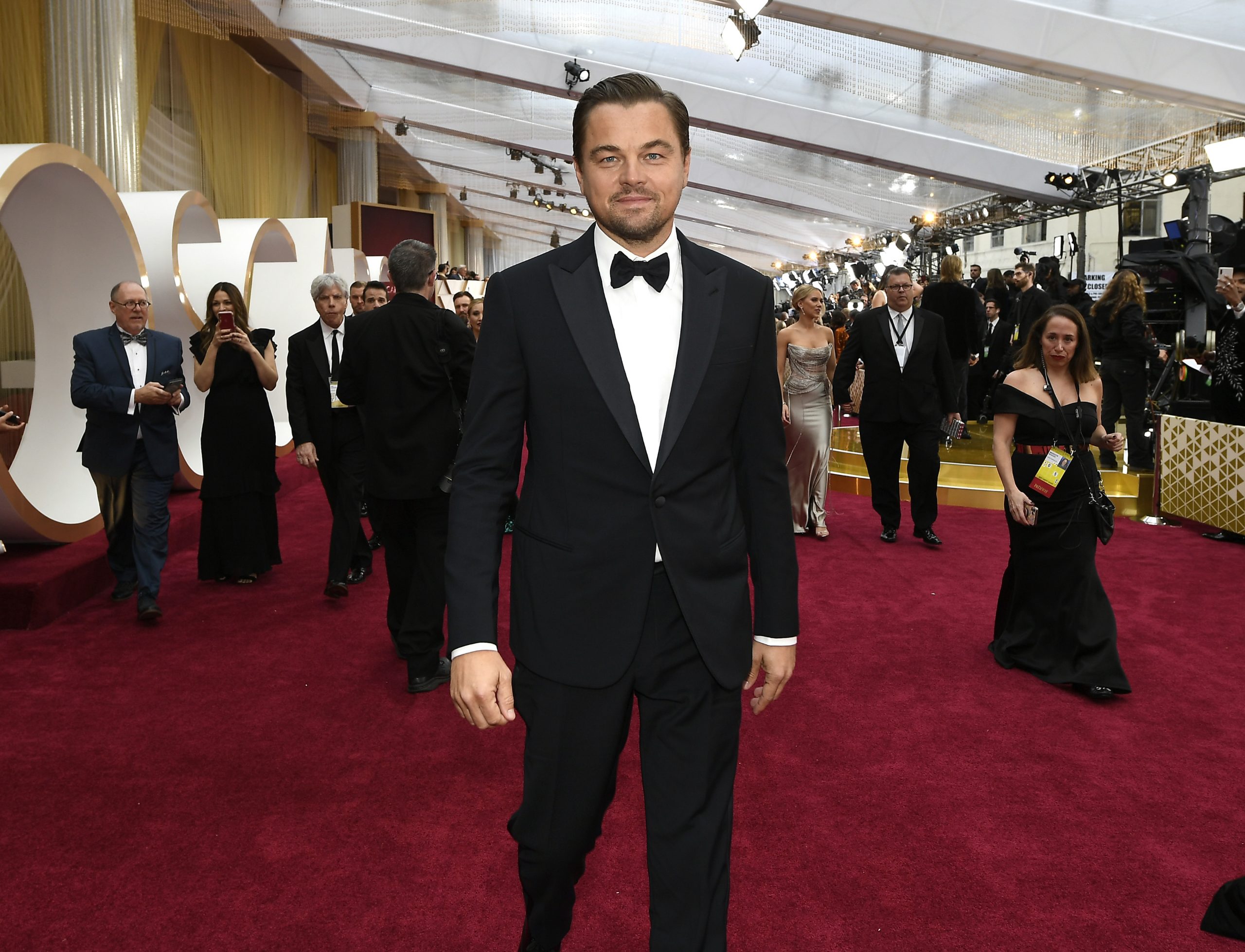 People share stories about how doing certain unsavory things made them sick to their stomach, but for Leonardo Dicaprio, it's a true story.
Apparently, the speech he delivered in The Wolf of Wall Street was so shameless that it literally made him sick while shooting. Luckily, Martin Scorsese was able to shoot around his lines while he recovered.  
Leonardo DiCaprio's speech made him sick
Leonardo DiCaprio attends the 92nd Annual Academy Awards | Kevork Djansezian/Getty Images
RELATED: Leonardo DiCaprio Shared What He Learned About Martin Scorsese After Working With Him — 'He Could Challenge Pretty Much Anyone in the World'
"I remember the day I was on set and I was supposed to get up there in front of, what, 600 extras, and give this giant Braveheart-like speech on greed," DiCaprio said, laughing. "And I'm pumping people up to go out there and screw people over, and my throat kinda just seized up. It was almost like an adrenaline dump, and I immediately got sick, and we had to like—"
Jonah Hill vividly remembered the day, chiming in.
"I have a great picture of you with all the medicine, remember? Yeah, he has like 9,000 medicine bottles.
Scorsese had to shoot around Leonardo DiCaprio's speech while he was sick
Even though Leonardo DiCaprio had the biggest role in the film, the crew couldn't shut down the whole production for him. Scorsese had a limited amount of time to shoot everything, so they kept working while he recovered. 
"So we shot around it," Scorsese said. 
"We shot around it, got the reactions. Thank god I had a couple of days to sort of rethink all of it and prepare myself for it. Get better, and we ended up doing it a few weeks later. 
Steven Spielberg helped Martin Scorsese direct the speech scene
Even though his name doesn't appear in the film's credits, Steven Spielberg actually helped direct DiCaprio's unforgettable speech scene. Scorsese revealed in the same interview that Spielberg stopped by randomly, then ended up staying the whole day to help out.
"Well he came on the set, the day we were shooting the speeches," Scorsese said. "So he was there, he came in to say 'hello,' and he stayed the whole day, and was helping us, 'I think we should move the—'."
DiCaprio also recalled the day, lamenting about how much pressure the actors felt having to perform in front of two legendary directors. 
"It was like a double …
Source:: Showbiz Cheat Sheet
(Visited 3 times, 1 visits today)