Kendall Jenner reveals something for the first time: 'I am a stoner… no one knows that'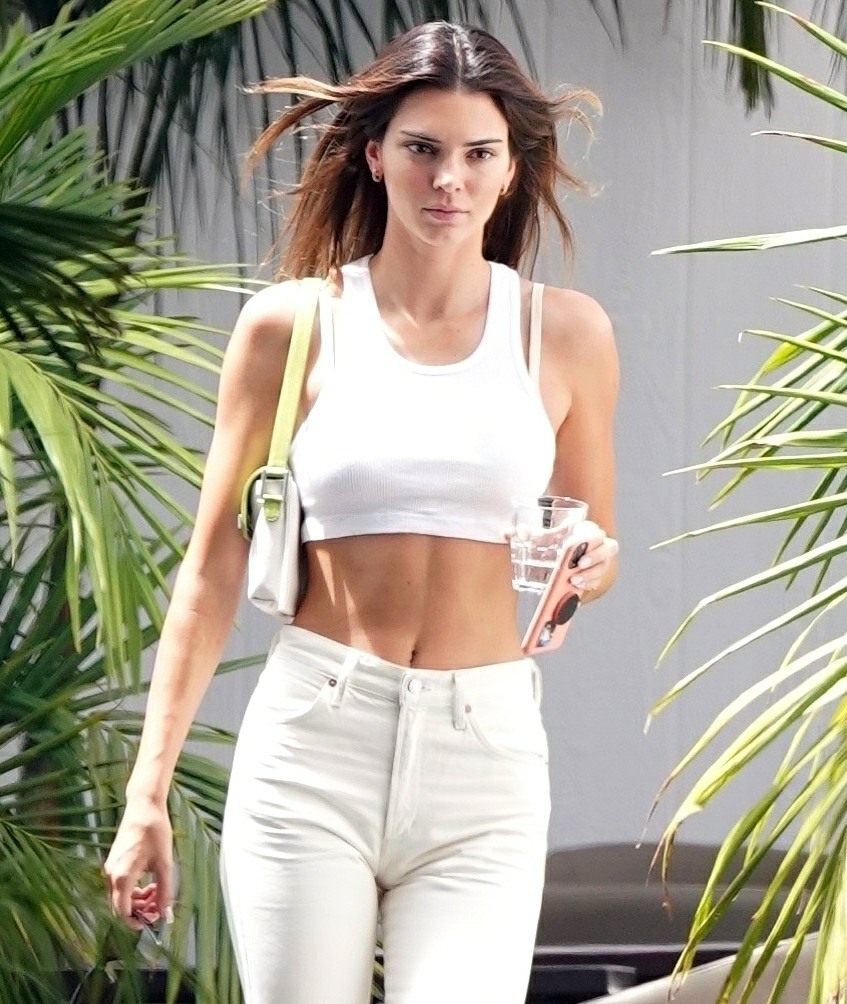 I haven't had a drink in years. I've had moments in this hellish year where I wondered if I should have a drink, but then I just think better of it. But I'll say this: if marijuana was available to me, I would smoke it. I wish I was stoned right now. I'm not saying that's a good or bad thing, it's just how I feel, seven weeks away from the election which decides whether we're all going to live or die. Apparently, Kendall Jenner is the "stoner" of the Kardashian-Jenner family, which might explain why she's been largely in the wind all year? Girl is smoking blunts and listening to music, trying to de-stress from this godforsaken year.
On an episode of Sibling Rivalry with Kate Hudson and Oliver Hudson taped in January, Jenner revealed that she smokes marijuana, which is legal in the state of California. While answering a round of lightening questions, Oliver asked Jenner and her sister Kourtney Kardashian, "If there was a stoner [in your family] who would it be?"
And after Kourtney quickly answered, "Kendall," the model agreed.
"I am a stoner," the 24-year-old model shared. "No one knows that, so that's the first time I've ever really said anything out there."
The question came after the two sisters said Kylie Jenner was the most "laidback" of the family
"Kylie is very non-judgemental," said Kourtney, 41.
While Kendall didn't expand on her marijuana use, she's not the first member of the Kardashian family to admit to dabbling in drugs. Kim Kardashian West, 38, previously surprised fans by admitting on Keeping Up with the Kardashians that she was high on ecstasy during two notable life moments — when she wed music producer Damon Thomas in 2000 and when she made a sex tape with Ray J in 2003. "I got married on ecstasy. The first time," she said. "I did ecstasy once and I got married. I did it again, I made a sex tape. Like, everything bad would happen."
[From People]
Oh man, I totally forgot that Kim claimed to be rolling on ecstasy when she eloped AND when she did the tape. Hm. The worst thing that ever happened to me when I was high was… I don't even remember. I basically just vegged out and watched movies and E!. Anyway, if you listen to Kendall speak, it's pretty …
Source:: Cele|bitchy – News
(Visited 3 times, 1 visits today)