Keanu Reeves' Past Created a Very Awkward Situation on the 'Bill and Ted Face the Music' Set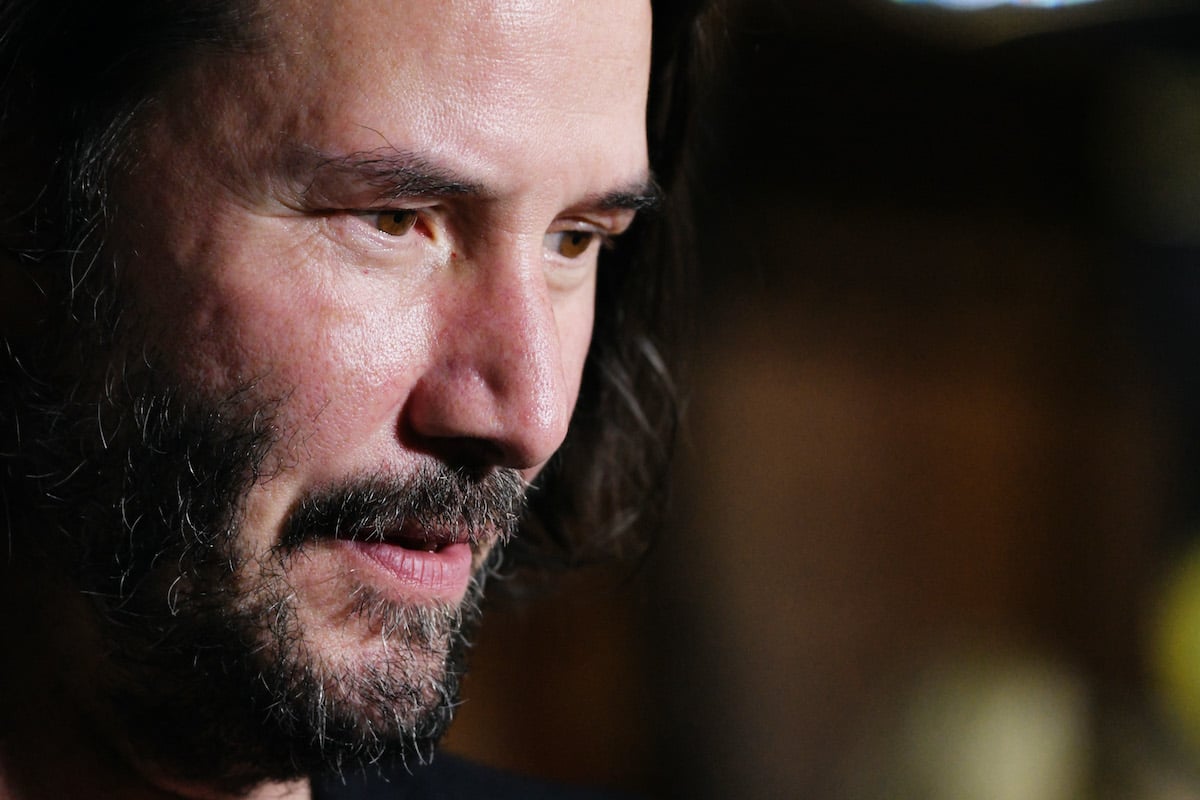 Bill and Ted Face the Music might be arriving nearly three decades after its predecessor. But given the series' penchant for hopping throughout history, it seems only fitting the franchise would take its time. But like his character in the movie, star Keanu Reeves also encountered his own past on the set of Bill and Ted Face the Music.
Keanu Reeves at a 'Semper Fi' screening | Michael Kovac/Getty Images for Lionsgate'Bill and Ted Face the Music' introduces the characters' daughters
In the third movie, Bill (Alex Winter) and Ted (Reeves) are middle-aged and still haven't written the song that will save the world. In a last-ditch effort to accomplish their mission, Bill and Ted reconnect with the Grim Reaper himself (William Sadler). But decades after their last big-screen appearance, the Wyld Stallyns frontmen each have daughters now too.
Samara Weaving and Brigette Lundy-Paine play the daughters of Bill and Ted, respectively. And the characters play a pivotal role in their fathers' story. Much of Bill and Ted Face the Music hinges on growing up and passing the torch to a new generation. And in much the same fashion, Reeves came face to face with the next generation of someone from his past.
RELATED: Keanu Reeves Found the Perfect Way to Spend a Break During Filming on 'Bill and Ted Face the Music'
But Keanu Reeves already had a connection with one cast member
During a Comic-Con@Home panel for Bill and Ted Face the Music, moderator Kevin Smith asked each member of the cast and crew their highlights from making the movie. And most of their answers tapped into fun behind-the-scenes stories.
For her part, Weaving mentioned seeing Sadler, Winter, and Reeves reunite in character as well as her first day on set working alongside Lundy-Paine. But at the last minute, Weaving added one more nugget to her answer.
"Also, Hugo [Weaving] and Keanu worked together," the actor said. "So that was a weird connection as well. Like, you killed my uncle."
The Ready or Not star is, in fact, the niece of actor Hugo Weaving, who starred opposite Reeves as Agent Smith in The Matrix trilogy. Alas, Samara Weaving confirms she did not — as her uncle so memorably did in the Wachowskis' movies — address Reeves as "Mr. Anderson."
RELATED: 'Bill and Ted Face the Music' Star Admits the Best Part of Waiting 30 Years to Make the Next Movie
Keanu …
Source:: Showbiz Cheat Sheet
(Visited 3 times, 1 visits today)