Prince William Is Reportedly Over Prince Harry and Their Drama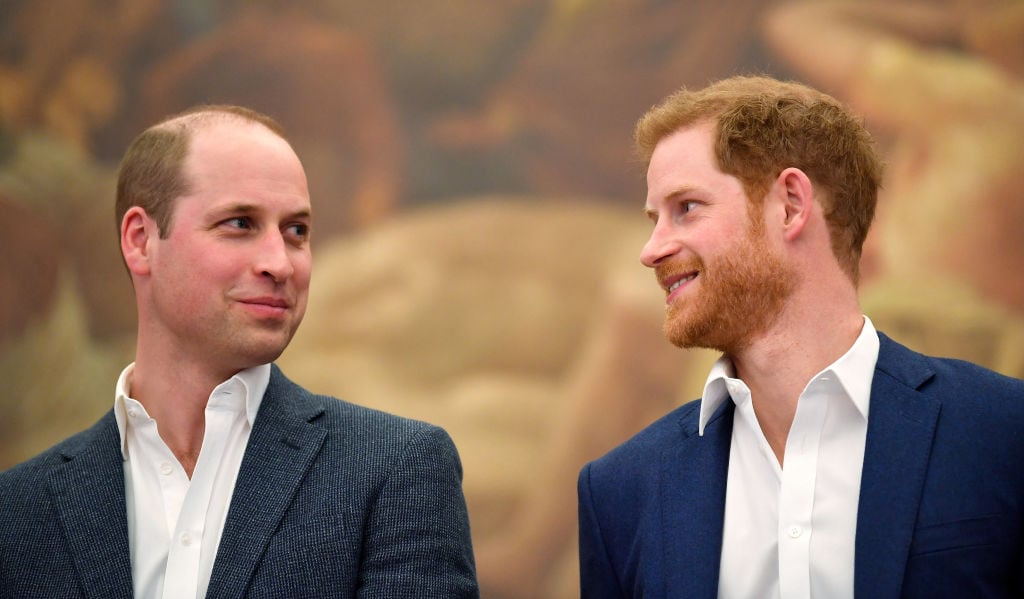 Toby Melville – WPA Pool/Getty Images
Things aren't exactly going the way royal fans thought they would. When Meghan and Prince Harry got married, everyone thought that they would live next door to Prince William and Kate at Kensington Palace and that the Cambridges and the Sussexes would pretty much be inseparable. However, Prince Harry and Meghan surprised everyone when they first moved to Windsor, then Canada, and finally, LA.
Prince William reportedly just doesn't understand how Prince Harry could leave behind the life that he has had since the day that he was born, and how, reports are saying that he is over the drama with his younger brother.
It used to be that Prince William and Prince Harry were always together. After all, the two of them have had pretty extraordinary lives, so it is really no wonder that they had a close bond. They were the best of friends as small children, and after the tragic loss of their mother, Princess Diana, Prince William and Prince Harry supported each other in ways that no one else could.
Even after Catherine, Duchess of Cambridge entered the picture and Prince William got married and started a family, Prince Harry was always along for the ride — in fact, he became known as the world's most "famous third wheel." In recent years, however, Prince William and Prince Harry have been drifting apart, and to say that we are disappointed is quite an understatement.
The world has been hearing all about their feud for quite some time, and things don't appear to be getting any better. While the brothers remain on speaking terms, they are living thousands of miles away from each other ever since Prince Harry and Meghan, Duchess of Sussex, stepped down from royal duties and moved to LA. The royal rift didn't end, however, and now Prince William is reportedly over his drama with Prince Harry.
The rift that broke a billion hearts
View this post on Instagram
Here we come Düsseldorf ! The new home for the 2022 and sixth Invictus Games. Having previously been held in London, Orlando, Toronto, Sydney, and upcoming The Hague this year in May – Düsseldorf will welcome over 500 competitors as they showcase their talents, determination and camaraderie to the world! The #InvictusGames is an international adaptive multi-sport event, created by The Duke of Sussex, in which wounded, injured or sick (WIS) armed services personnel and veterans show the world what they're capable of in a series of adaptive sports, ranging from wheelchair basketball to indoor rowing. The Duke, having spent 10 years serving in the Armed Forces, set up the @WeAreInvictusGames to celebrate the power of sport rehabilitation (both physically and mentally) and to generate a wider appreciation for those who served their country beyond their time in uniform. Participating in the Games plays a significant part in the recovery journey of WIS Servicemen and …
Source:: Showbiz Cheat Sheet
(Visited 7 times, 1 visits today)