'Below Deck Med': Bugsy Drake Teases a Boatmance This Season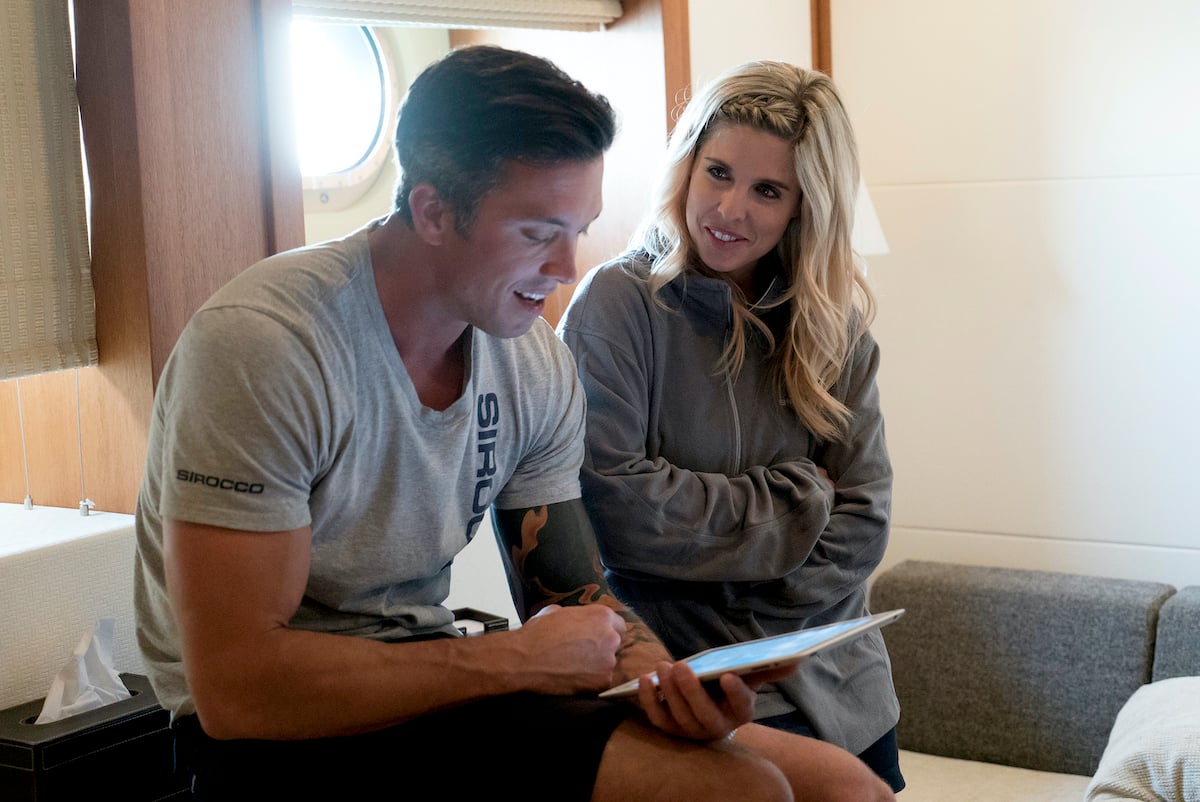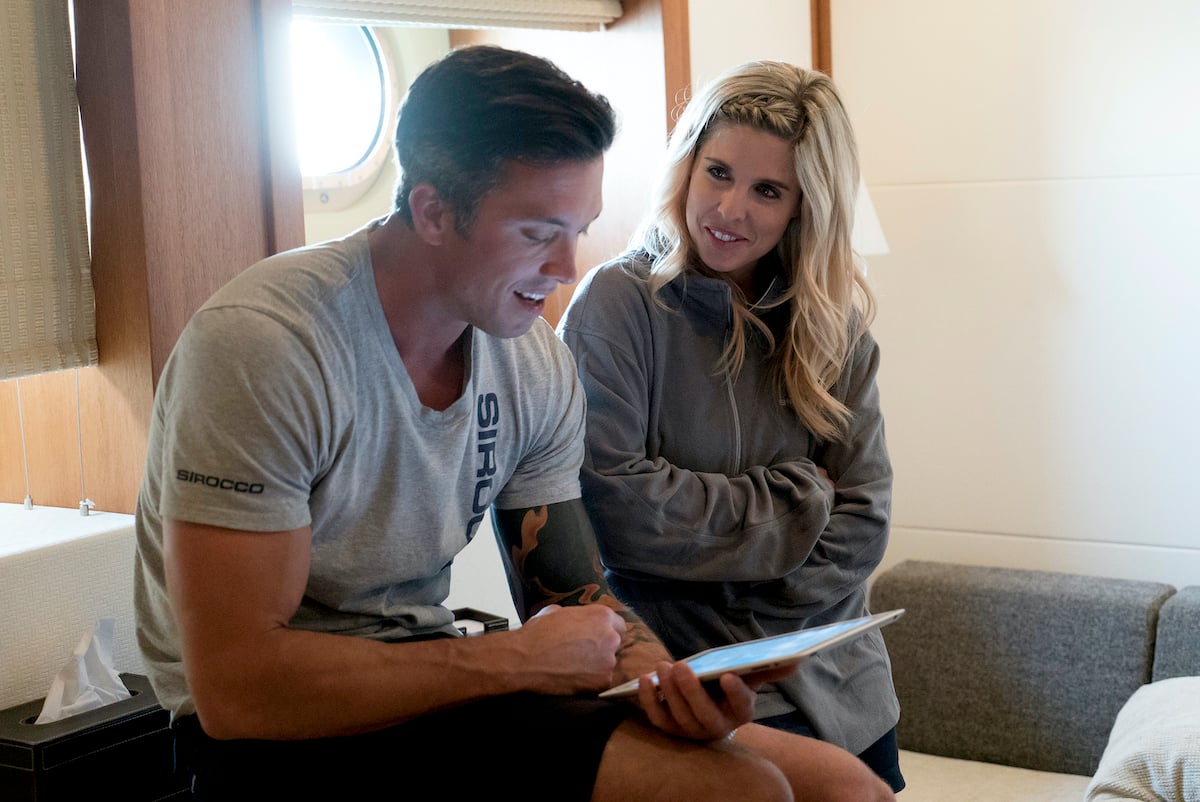 Deckhand Alex Radcliffe from Below Deck Mediterranean instantly had his eye on second stew Christine "Bugsy" Drake.
Previews hint that the two get cozy in the jacuzzi, but also Drake teased that viewers may see her having a "boatmance" this season. "An interesting thing for me is I'm a lot more open to romance on a boat," she dished with Decider.
Bobby Giancola, Bugsy Drake | Virginia Sherwood/Bravo/ NBCU Photo Bank
"Open to that, if anything's going to come from that," she hinted. "Trying to balance work and romance, which is something I've always been against. But I'm being kind of open to it this season."
"There's a lot to see this season. I think it's probably going to be one of the craziest seasons in the whole franchise history," she said. "There's just so many exciting things — you never know what's around the corner. Things that even blew my mind. I'd say, for me, there's a lot of growth in my character this season."
Let the 'boatmances' begin
Drake isn't the only stew hooking up with a deckhand. Third stew Jessica More and deckhand Robert Westergaard didn't waste much time before they hooked up. The two seem smitten with each other, but Westergaard shared he's also involved with someone else on land.
Needless to say, their boatmance seems to remain out at sea. More and Westergaard don't follow each other on Instagram. Plus More describes the romance as being intense. "They always say don't screw the crew," she told Showbiz Cheat Sheet.
View this post on Instagram
Anyone have any good pick up lines for me to attempt to flirt with the new South African stew @bugsydrake ? #belowdeckmed @bravotv
A post shared by Alex Radcliffe (@alexradcliffe) on Jun 29, 2020 at 7:04pm PDT
RELATED: 'Below Deck Med': Jessica More Says She Was Just as Shocked as the Viewers by Lara Flumiani
"I like to figure people out," she said because Westergaard was very mysterious at first. "It really drew me to him because I just found it intriguing him being quiet. And he always looked like there was a lot of things going on in his head. So I think just my curiosity got the best of me and …
Source:: Showbiz Cheat Sheet
(Visited 4 times, 1 visits today)