This 1 Trait Makes Villanelle Different From Other Assassins, According to Jodie Comer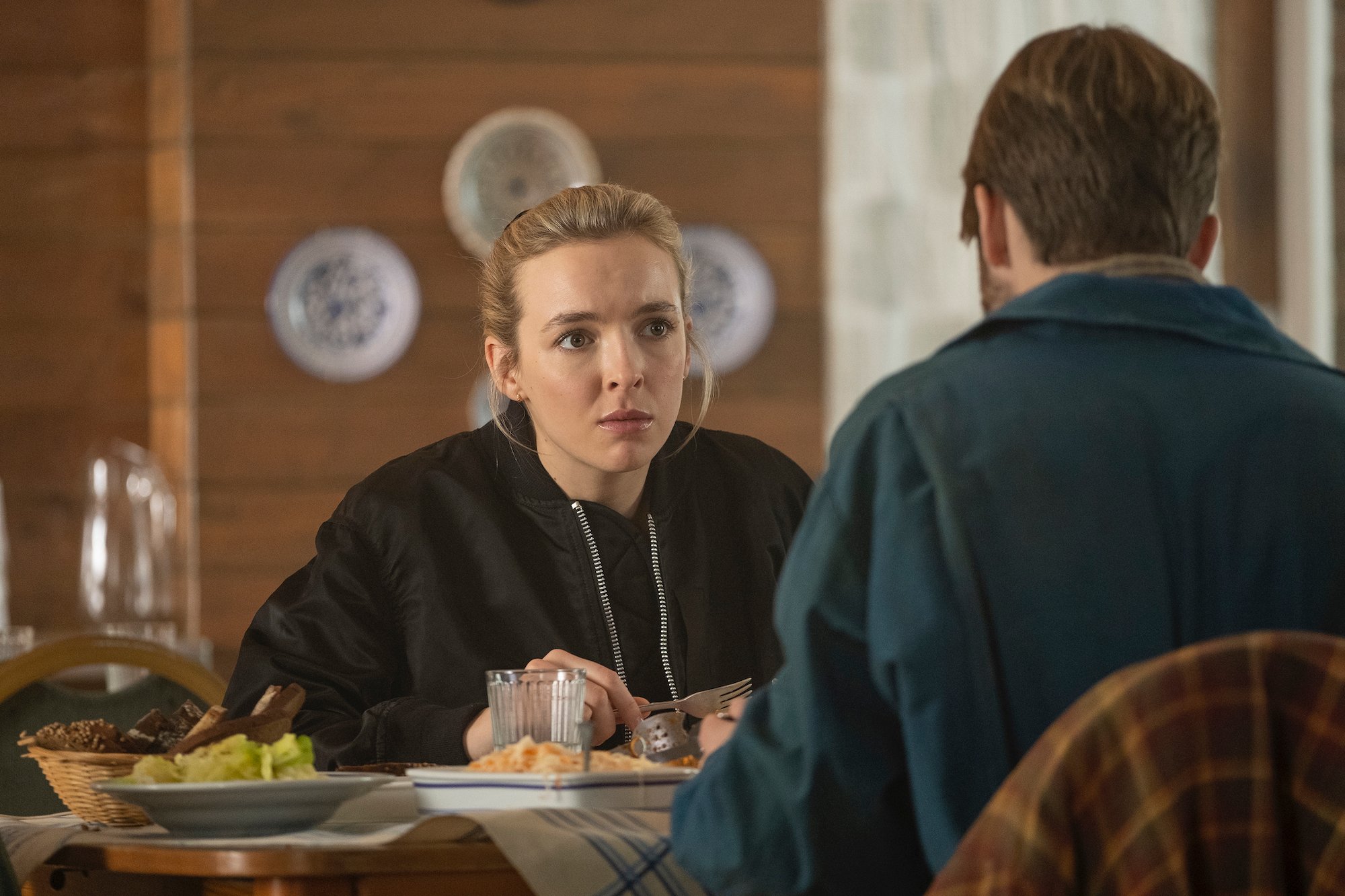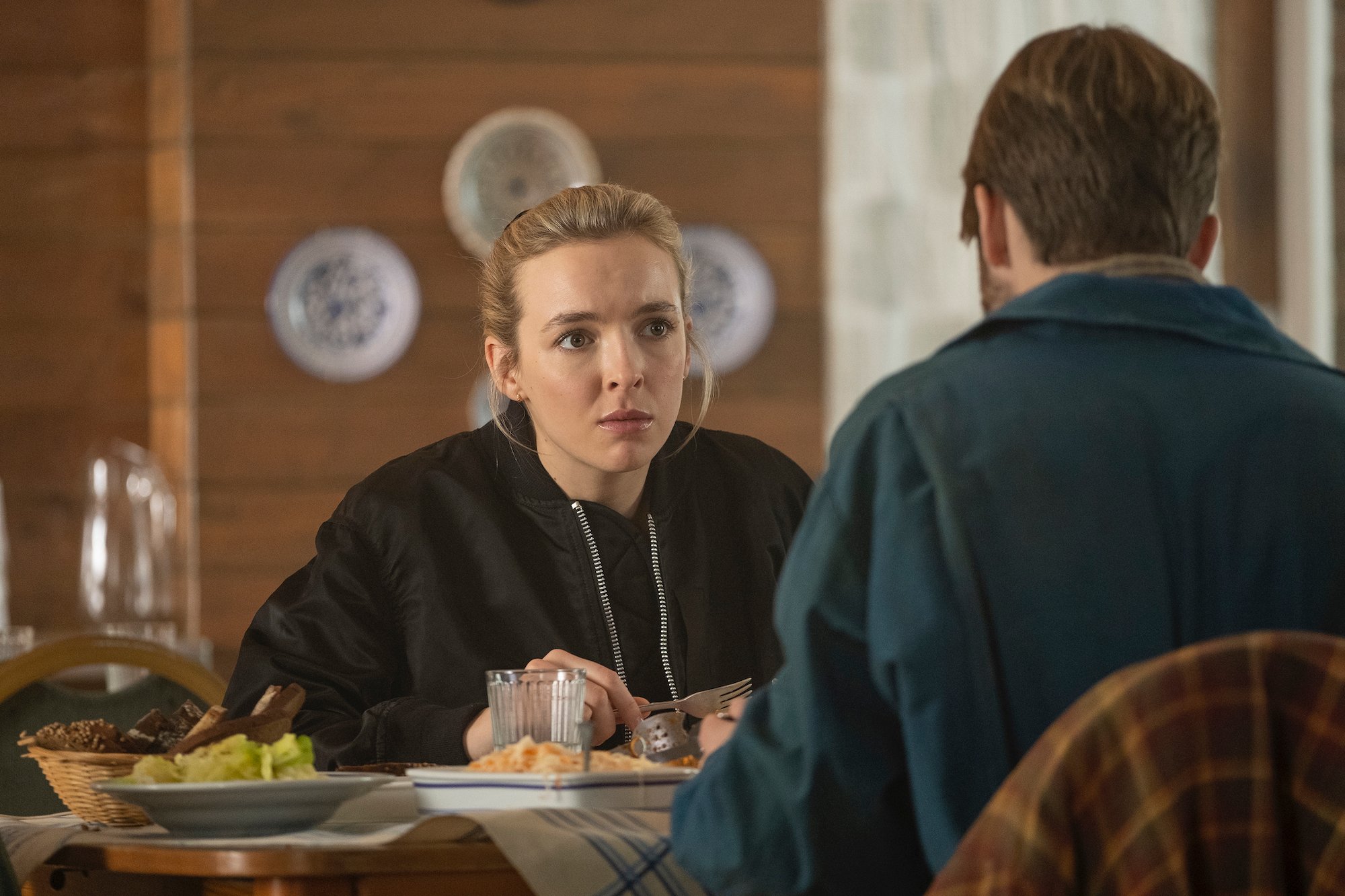 Killing Eve explores a lot of avenues other female-fronted shows really haven't in the past. And even in general, media with assassins as lead characters haven't really done what this show has with Villanelle. It's not every day that the killer is one of the most loved people in a show. It not only takes a good actor, but solid writing as well. It has to make viewers root for her, which Killing Eve does and Jodie Comer knows how.
Jodie Comer as Villanelle, Rob Feldman as Pyotr – Killing Eve _ Season 3, Episode 5 – Photo Credit: Ludovic Robert/BBCAmerica/Sid Gentle
RELATED: The Stars of 'Killing Eve' Don't Think There Can Be a Happy Ending; Maybe That's The Point
Villanelle has a type of humanity other assassins haven't really had on-screen
This was the first project Comer did with Season 1 showrunner Phoebe Waller-Bridge. Comer was already a fan of hers because of Fleabag, but the script was obviously a major draw for her as well. However, at first, she didn't think she could see herself as an assassin.
"I honestly have never ever read a script like this," she said in 2018 on Yahoo's Build Series. "For me, especially, I read 'female assassin' and I was like, 'Oh god.' I'm so uncoordinated, and I would never see myself playing a role like this."
However, once Comer got into what made Villanelle tick, she had to play her.
RELATED: Sandra Oh's 'Mother-Daughter' Comment Has Some 'Killing Eve' Fans Annoyed, But It's Not What It Sounds Like
"But [Villanelle] goes against all stereotypes and I thought there was a lot of humanity in Villanelle," Comer noted. "I feel like when I watch assassin movies or TV programs, they're like superhuman. They're like some sort of mythical creature that you can't really relate to. Whereas I found a lot of humanity in her, in [her] humor."
There are, of course, limits to how relatable this assassin can be, because she kills people and all, but there are little things that suck audiences in and relate to her.
"Stuff where she flicks the ice cream on the girl, I was like. We've all been in situations where we may have thought to do something but never acted upon it," Comer said. "She has no moral compass. There was so much fun in her and I thought it was unique and I've never seen it."
Villanelle defies …
Source:: Showbiz Cheat Sheet
(Visited 4 times, 1 visits today)