'Below Deck Med': The Feud Between Bugsy Drake and Hannah Ferrier Started With Flirty Text Messages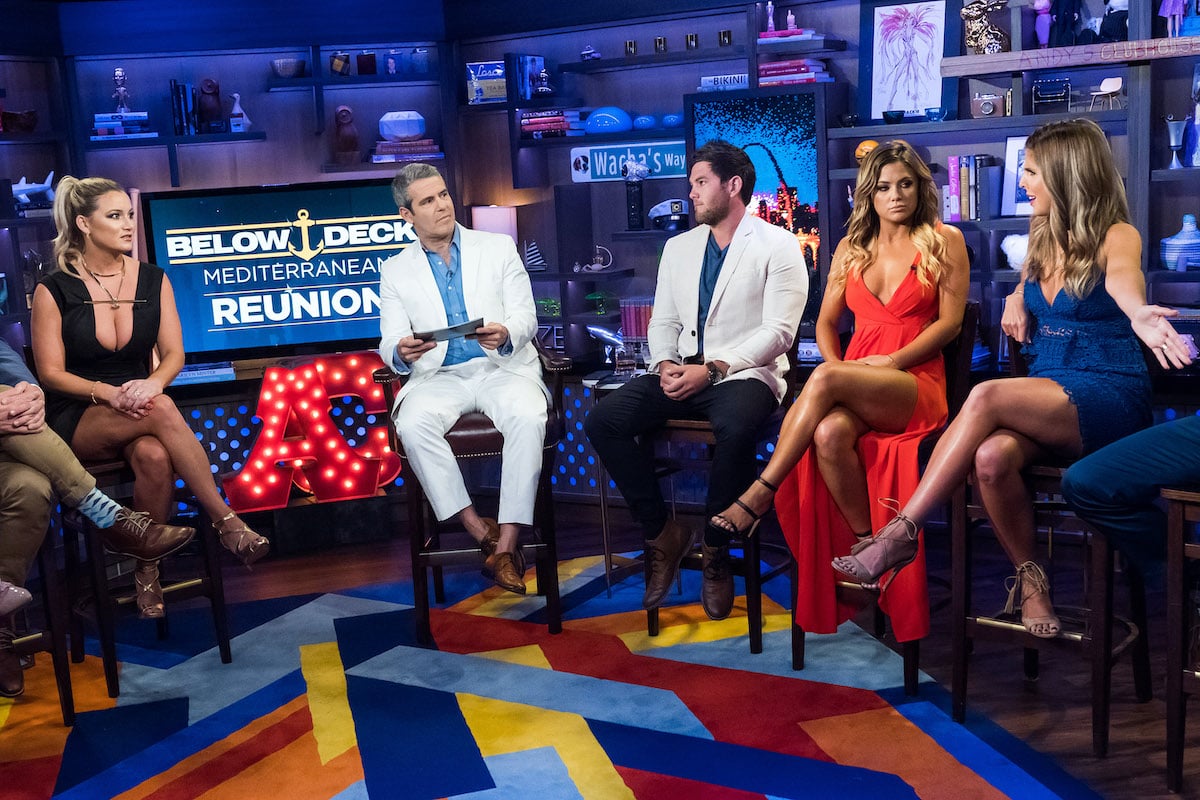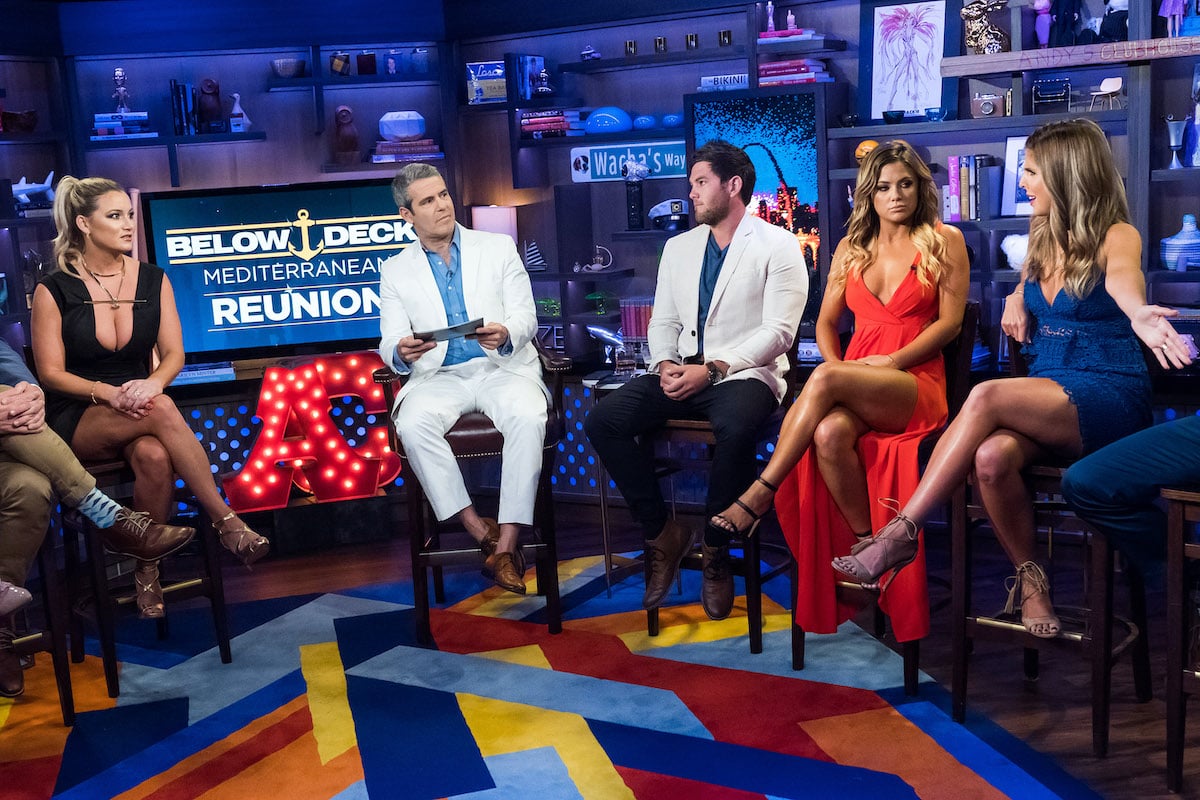 Although Christine "Bugsy" Drake told Hannah Ferrier from Below Deck Mediterranean she was a "lousy" chief stew, that's not the only reason the two clashed.
Charter guest Jason Ziegler and Ferrier did some pretty serious flirting during season 2, which ended in a kiss behind closed doors. "Jason and I had a lot of chemistry as soon as he came on board, but it really went against my rules to hook up with a charter guest! But after the few weeks I'd had dealing with the new crew, it was nice to get some positive attention," Ferrier told Bravo.
Hannah Ferrier, Andy Cohen, Wesley Walton, Malia White and Christine "Bugsy" Drake |Charles Sykes/Bravo/NBCU Photo Bank
"It was definitely a case of the angel on one shoulder and devil on the other. Despite the obvious chemistry and flirting, once he actually kissed me, I had a realization that this needed to wait until after he had left the boat. So in short – a very quick kiss!" she said.
Ferrier and Ziegler not only exchanged a kiss, but they also exchanged text messages. Unfortunately for Ferrier, the texts popped up on the yacht's iPad, which Drake saw. She shared the uncovered texts with other crew members. Needless to say, Ferrier was not happy.
Ferrier says the messages were exchanged after the charter was over
Ferrier was surprised when she learned that Drake was sharing her text messages with the crew. "To be honest I was in a bit of shock," she told Bravo.
"I can't really imagine reading someone else's texts – let alone a primary charter guest! It's obviously a massive invasion of my privacy, but I was so embarrassed that I was going to have to tell Jason that the crew had been reading his personal text messages for ten hours," she continued. "If they read those texts, what else did they look at on his phone?! All texts were sent after he left the boat so he had done nothing wrong…"
View this post on Instagram
Hey guys!! Get ready for an episode of me being super clucky with 2 of the cutest little boys onboard – tonight 9pm on @bravotv #belowdeckmed
A post shared by Hannah Ferrier (@hannahferrier234) on …
Source:: Showbiz Cheat Sheet
(Visited 6 times, 1 visits today)