BB cream with sunblock, a comfy t-shirt bra and a day and night serum set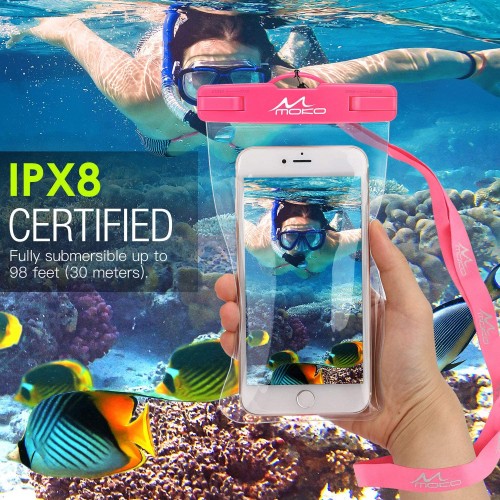 I used the Avarelle acne cover patches for the first time and they worked really well. They're not quite as invisible as the Clearasil brand but they do hide better than any of the other brands I've tried. Plus my pimple was gone in a day. I also got the NYX eyeshadow primer and it works like a charm. It made my eyeshadow stay on and look vibrant all day. Here are some more things I'm looking at or have already bought on Amazon.
Waterproof mascara that will make it look like you're wearing falsies
I thought I featured this mascara already, but I bought it first because I got so excited about it! This 4D silk fiber mascara by Tetyana is not as inexpensive as some of the other brands we've featured (L'oreal Voluminous Million is my go-to, and Lash Princess by Essence is also very good) but it's one of the best mascaras I've tried. It's truly waterproof in that it won't run or flake when you go under water, but it does come off with eye makeup remover. Plus it makes your lashes so long it looks like you're wearing falsies! I got this to be able to swim and not worry about my makeup running, and it definitely delivers. This does not have a great Fakespot rating, but it does have 4.5 stars and almost 6,700 ratings. Women say "I truly love this mascara. It stays on all day even through workouts and tears," "It does not crumble or flake like other mascaras" and "Comes off easily warm water and baby wipes." The only thing I don't like about it is that my eyelashes get so long they bump the top of my eyelids. It goes on relatively smooth and is easy to separate with a lash comb.
No-tie shoelaces for slipping into your sneakers
I'm one of those people who doesn't untie my sneakers and just shoves my feet in the back until they're misshapen. These no-tie one-size-fits-all shoelaces by XP are under $10. They have over 6,000 reviews, 4.5 stars and an A on Fakespot! They fit adults and kids shoes and come in 21 different colors and prints to match your shoes perfectly, some with reflective properties. Wearers say they work great and are "fantastic for airport security or if you're just too …
Source:: Cele|bitchy – News
(Visited 3 times, 1 visits today)