'90 Day Fiancé': Angela Deem's Daughter Threatens Not to Act as a Witness For Her Mom's Wedding in Nigeria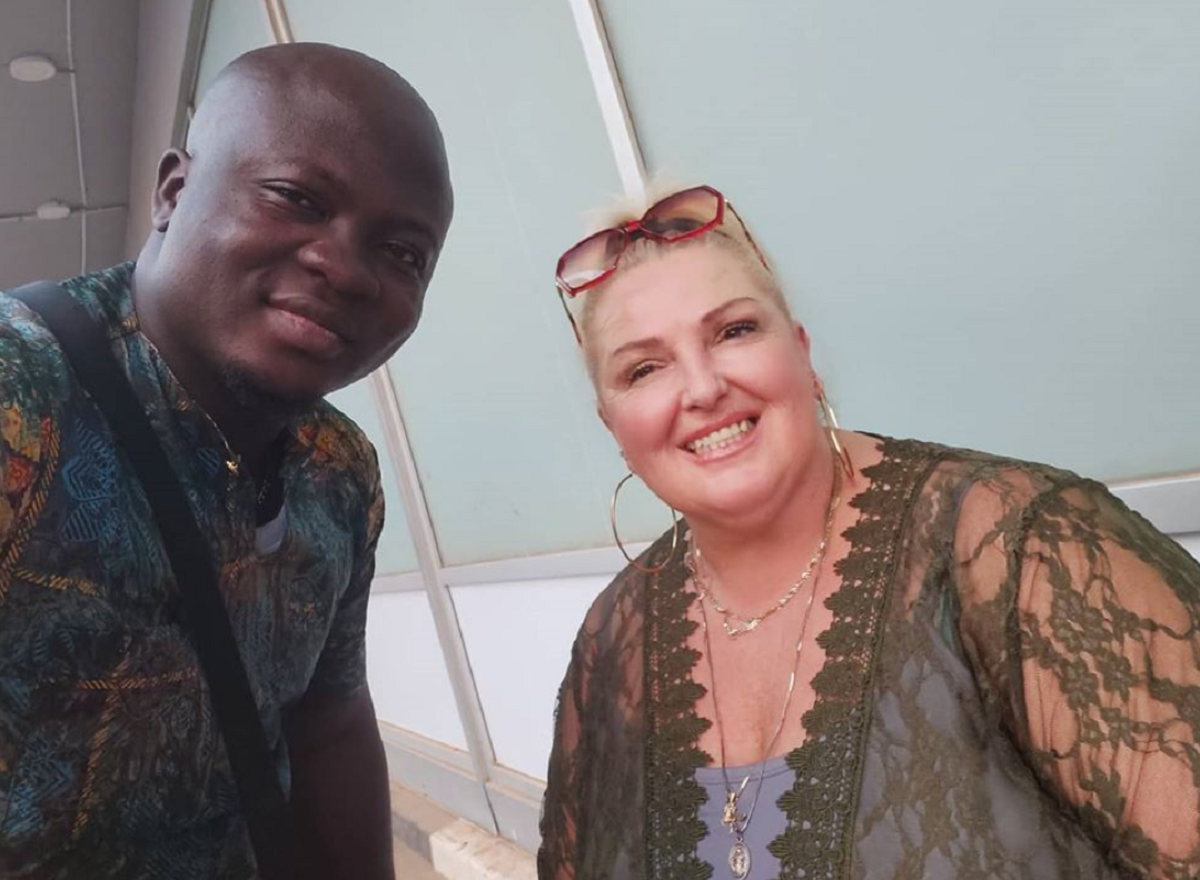 Angela Deem and Michael Ilesanmi |
90 Day Fiancé stars Angela Deem, a 54-year-old grandmother of six from Hazlehurst, Georgia, and her 31-year-old Nigerian fiancé, Michael Ilesanmi, have encountered many obstacles on their road to wedded bliss—from trust issues and fertility problems to visa delays.
The couple originally applied for the K-1 visa so they could
get married in the U.S. But Michael's initial interview with the American
embassy in Nigeria didn't go well. So they decided to tie the knot in Nigeria
instead, before moving to Angela's home country together.
On a recent episode of TLC's 90 Day Fiancé: Happily Ever After, Angela's adult daughter, Skyla Deem, revealed that she wasn't on board with Angela's relationship. Angela confronted her daughter about her refusal to serve as an American witness in Nigeria—a refusal that could threaten her ability to marry Michael at all.
Angela Deem and Michael Ilesanmi | Angela Deem via Instagram
RELATED: '90 Day Fiancé': Angela Deem Gets a Sign That She Might Be Able to Have a Baby With Michael Ilesanmi
Skyla warned her mom that she still wasn't sure about being a witness at their wedding
In advance of her planned wedding in Nigeria—in a mere
matter of weeks—Angela told 90 Day Fiancé producers that there was just
one "major roadblock": her daughter Skyla's disapproval.
Angela explained that an American witness was essential if
she and Michael wanted to apply for the spousal visa and live in the U.S.
together permanently.
"For this wedding to be considered legal, the registry in Nigeria
said that I have to have an American friend or family member come and witness
this marriage," Angela explained.
But the 90 Day Fiancé star also wanted her daughter present at the event for sentimental reasons. "And it's very important that Skyla be my witness, because she's my daughter," she said.
Skyla had previously asked Angela to visit an attorney to learn
about her marital rights in Nigeria. Angela had done so—and had even drawn up a
will to protect her assets in the case of death or divorce. But when she told
Skyla that she'd held up "her end of the bargain," her daughter's response wasn't
exactly what she wanted to hear.
"As fun as that may sound, I can't, Mama," Skyla told her mom in response. "I thought about it, and I really can't."
View this post on Instagram …
Source:: Showbiz Cheat Sheet
(Visited 6 times, 1 visits today)