TWICE: The 'More & More' Music Video Trailer Has Fans Theorizing a Garden of Eden Concept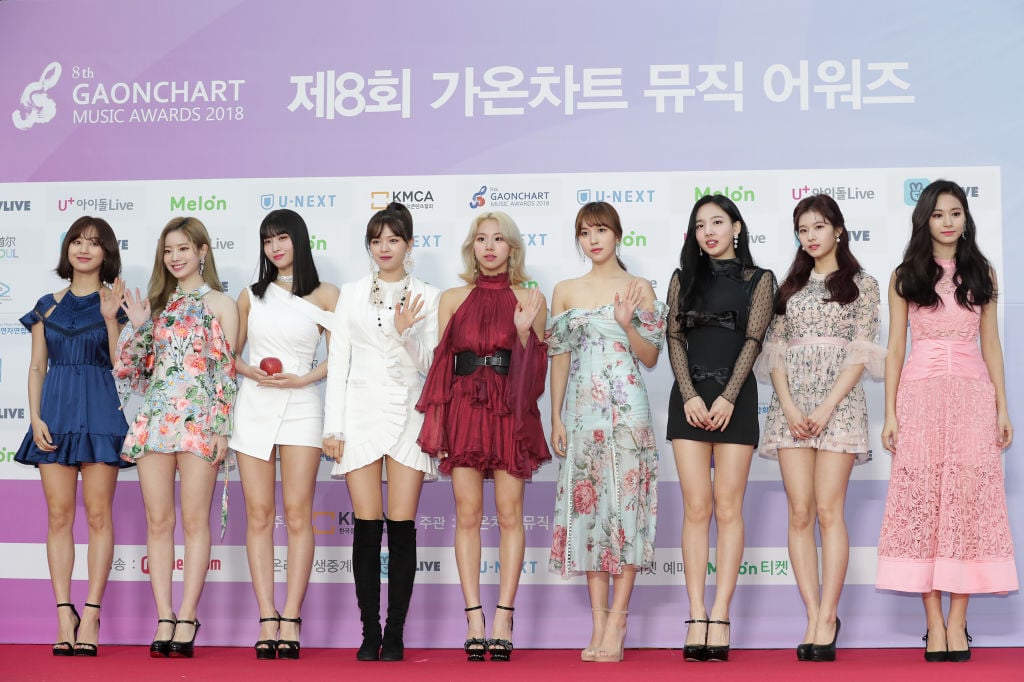 Set your calendars because the next TWICE comeback — More & More — is just around the corner. The South Korean group will release new music on Monday, June 1, at 6 p.m. KST (5 a.m. ET). For the past few weeks, the nine members — Jihyo, Nayeon, Jeongyeon, Momo, Sana, Mina, Dahyun, Chaeyoung, and Tzuyu — have been teasing ONCE about what's to come. Now, TWICE has officially unleashed the music video promo trailer for the title track, "More & More." And basically, fans are starting to theorize a Garden of Eden concept is on the way.
TWICE teases the 'More & More' music video with a promo trailer
From May 13 to May 21, JYP Entertainment unveiled TWICE's More & More concept films on YouTube. All nine teasers for the comeback highlighted each individual member's ethereal beauty as they posed in front of a natural backdrop.
Then on May 18, TWICE dropped the music video trailer for the forthcoming lead single. As expected, the preview felt like an extension of the concept films. However, the teaser managed to appear even more magical.
The M/V trailer for "More & More" kicked off with Dahyun, Mina, and Nayeon. The three women glanced up at blue butterflies. Meanwhile, Sana, Momo, and Tzuyu lounged near a pond. Tzuyu also played with a bunny. Then Chaeyoung, Jeongyeon, and Jihyo finished up the subgroups, making direct eye contact with the viewer. Finally, the teaser wrapped with a group shot — sort of.
Toward the end of the minute-long trailer, TWICE hit ONCE with a drastic shift. As the music came to an abrupt halt, the shot of the nonet was replaced with a snake wrapping itself around a tree. The bright colors were also consumed by a black and red filter.
TWICE fans react to the 'More & More' music video teaser
TWICE | Han Myung-Gu/WireImage
For the most part, TWICE fans were excited about the "More & More" M/V trailer. And as always, many members of ONCE commented on the group's stunning visuals.
"NINE OUTSTANDING VISUALS, THEY ARE ETHEREAL," a fan wrote on Twitter.
"TWICE "MORE & MORE" M/V Trailer," another fan tweeted with a fairy emoji. "They are like fairies in the forest."
Meanwhile, many fans theorized the snake at the end of the trailer could be a reference to the Garden of Eden.
"TWICE in that garden with a sudden shift …
Source:: Showbiz Cheat Sheet
(Visited 4 times, 1 visits today)