'90 Day Fiancé': Stephanie Matto Opens Up About a Terrifying Aplastic Anemia Relapse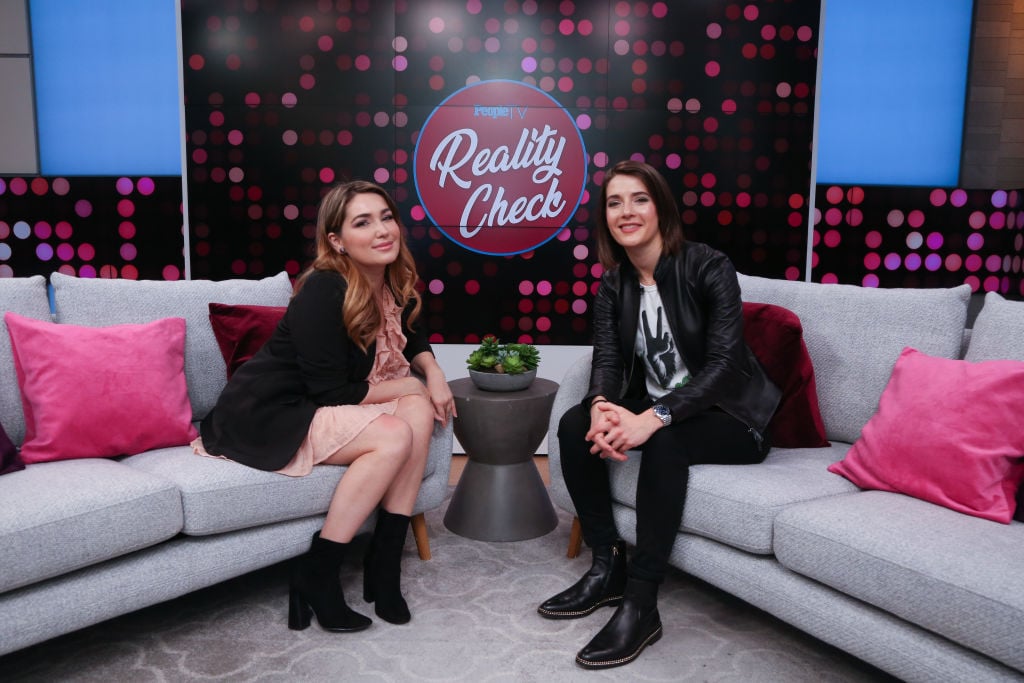 Stephanie Matto and Daryn Carp | Manny Carabel/Getty Images
Stephanie is an advocate for aplastic anemia awareness
Stephanie Matto and Erika Owens had an ill-fated relationship on TLC's 90 Day Fiancé: Before the 90 Days. And while many fans rushed to support Erika after the couple's breakup, Stephanie has held her own on social media, talking directly to critics and supporters alike about what she felt she did wrong—and right—in her relationship with her ex-girlfriend.
But the 90 Day Fiancé star, who is also a YouTuber and OnlyFans content creator, doesn't just talk about her TLC appearance on social media. She also regularly advocates for and opens up about aplastic anemia, a health condition she was diagnosed with in 2017. Recently, she took to her Instagram stories to share memories of a scary relapse she went through two years ago.
Stephanie Matto and Daryn Carp | Manny Carabel/Getty ImagesStephanie is an advocate for aplastic anemia awareness
Stephanie has always been open about her experiences with aplastic anemia—including the risks she weathered to visit Erika on an international flight to Australia. Aplastic anemia is a serious disorder that can be life-threatening in some cases. The condition, which results from damaged stem cells, causes the body to stop producing red blood cells.
People with aplastic anemia can experience chronic fatigue, problems with heart rate, excessive or prolonged bleeding, muscle weakness, and other symptoms which can range from mild to severe. They are also more susceptible to contracting infections and to experiencing serious complications from infections. In some cases, people with aplastic anemia may require blood transfusions or even a bone marrow transplant.
Stephanie told viewers that she takes medications to treat her disorder and has required blood transfusions in the past, in addition to search for a bone marrow donor. The 29-year-old 90 Day Fiancé star often asks her followers to support Be the Match, a nonprofit that matches donors with patients for blood or stem cell transplants.
View this post on Instagram
Did you know that less than 30% of patients seeking a bone marrow transplant have a full match? I remember meeting my transplant doctor last year and hearing from him that I had absolutely no matches in the registry. I am lucky, however. My immunosuppressive therapy has bought me time and so the urgency for transplant has …
Source:: Showbiz Cheat Sheet
(Visited 5 times, 1 visits today)