What We Know About The Andre Harrell BET Mini-Series Thus Far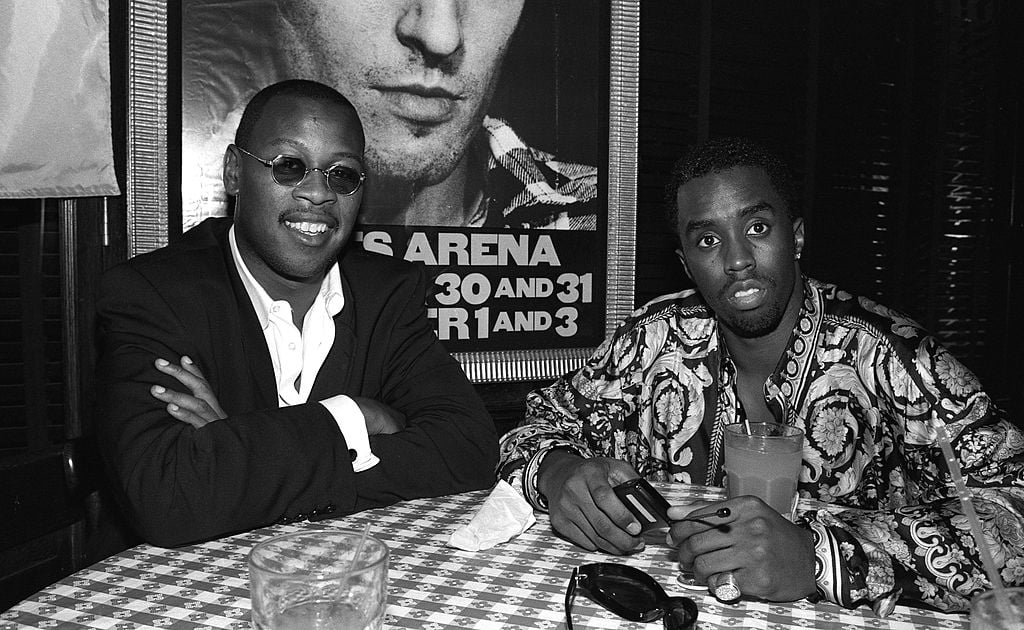 The music world is still mourning the sudden death of record executive, Andre Harrell. Harrell was known as the founder of one of the most successful labels of R&B and hip hop acts of the late 80s and 90s. He's also credited with helping to birth the sound of grimier R&B, making hip hop fashion a contender, and popularizing the New Jack Swing sound. Harrell also was the executive producer of the FOX drama, New York Undercover. Fans will see Harrell's impact in an upcoming BET mini-series.
Andre Harrell and Sean 'Diddy' Combs 1995 | Catherine McGann/Getty Images
Andre Harrell mini-series to focus on Uptown Records
BET announced in December 2019 that a three-part mini-series about Harrell birthing Uptown Records was greenlit.
View this post on Instagram
uptown records …3 nite series
A post shared by @ andreharrell on Mar 1, 2020 at 2:09pm PST
Source: Instagram
Harrell was to serve as an executive producer on the project, as well as Jesse Collins. Collins' credits include the successful BET mini-series The New Edition Story and The Bobby Brown Story, both of which drew millions of viewers and broke numbers across social media engagement.
Harrell founded Uptown in 1986 after leaving Def Jam Records where he worked alongside its founder, Russell Simmons. Uptown was a joint venture deal with MCA. Harrell's vision revolved around finding urban talent with crossover appeal, yet somehow discovering a way to put R&B into the forefront. He did just that.
View this post on Instagram
35 years ago hip hop knock the doors of the Hinges. And we were at rush productions @ 26 n Broadway one desk one office 2 phones . And we was getting the going on's – going on @unclerush
A post shared by @ andreharrell on Apr 28, 2020 at 12:24pm PDT
Source: Instagram
The label was crucial of launching or playing a pivotal role in the careers of some of the greatest R&B and hip hop acts of the 90s, including Diddy, Mary J. Blige, Heavy D & The Boyz, Jodeci, Al B. Sure, Christopher Williams, Teddy Riley, and The Notorious B.I.G.
Each episode promised …
Source:: Showbiz Cheat Sheet
(Visited 2 times, 1 visits today)