'The Office': Phyllis' Secret Past As an NFL Cheerleader and Burlesque Dancer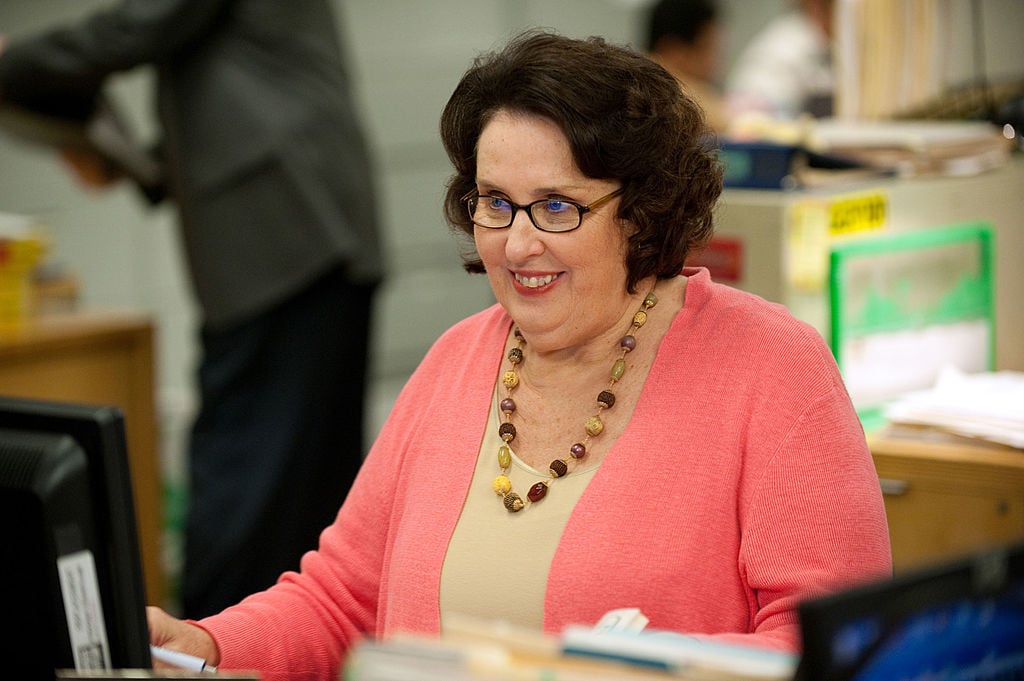 Phyllis Smith | Colleen Hayes/NBCU Photo Bank/NBCUniversal via Getty Images via Getty Images
Viewers can get very attached to their images of stars who portray particular roles. This can be especially true for television actors who end up performing as the same character for years on end. It can be hard to see those stars go on to new roles without forever associating them with their past characterization. Sometimes, however, it's the past that viewers don't know about.
That's the case with Phyllis Smith, the actor who portrayed Phyllis Lapin-Vance on The Office. Many fans see her as the sweet and quick-witted Dunder Mifflin sales rep but don't know that she had a fairly adventurous past in the entertainment world.
Fans are torn about Phyllis' character
Phyllis from The Office is everything I strive to be pic.twitter.com/ciioQSIjod
— keely (@keelyeld) June 4, 2017
Phyllis may not have liked all of her co-workers in the fictional space of The Office, and fans definitely have strong emotions about watching Phyllis in the show. Some found her to be a hilarious addition to the cast, and others found her character to be insufferable.
In a Reddit thread on her best lines, the two sides of the debate show up in full force. Some fans pointed to her biting honesty and called her an "underrated character." Others disagreed, seeing Phyllis as more of a throwaway character and admitted that they "tuned her out" most of the time.
Still, fans and critics alike have to admit that Phyllis delivered some hilarious and biting one-liners in a show that's full of quotable quips. One fan favorite is a line that hints a little at Phyllis' past entertainment experiences: "I wonder what people like about me? Probably my jugs . . ."
Phyllis Smith had a racy and sexy career
Phyllis Smith | Colleen Hayes/NBCU Photo Bank/NBCUniversal via Getty Images via Getty Images
RELATED: 'The Office': The Best Michael Scott Episodes and Where to Watch Them
Long before she joined the cast of The Office, Smith had a long career in entertainment. She was born in Missouri in 1949, but her acting career didn't start until 2005.
She appeared in an episode of Arrested Development and had an uncredited part in The 40-Year-Old Virgin. Without a doubt, The Office was a breakthrough role for Smith, and she went on to parts in …
Source:: Showbiz Cheat Sheet
(Visited 4 times, 1 visits today)