The Biggest Problem With 'Guardians of the Galaxy 2' is Its Humor, According to Fans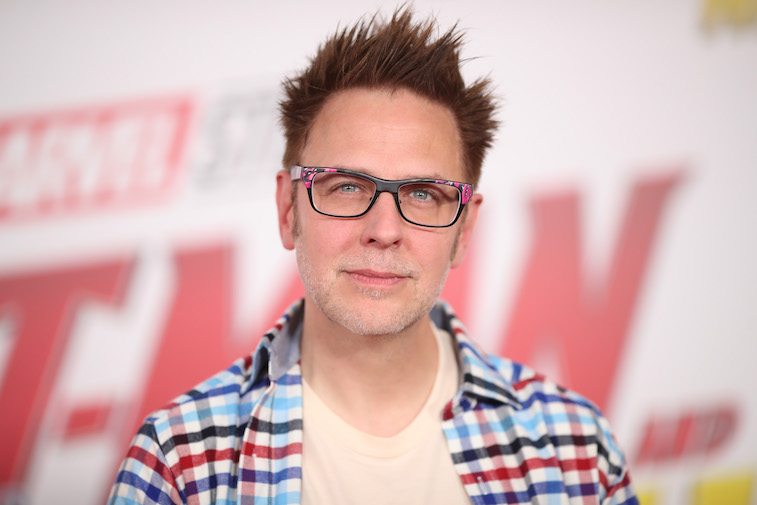 The long wait for Guardians of the Galaxy Vol. 3 has fans revisiting Guardians of the Galaxy Vol. 2 and wondering why Marvel Cinematic Universe fans don't like it better.
Like a lot of sequels, such as, say, Avengers: Age of Ultron, Guardians 2 is generally considered a good movie, if not as fresh and funny as the original. Some fans point the finger at, oddly enough, the humor, which one would think would be a Guardians strong suit.
How well did 'Guardians of the Galaxy Vol. 2′ do?
James Gunn | Christopher Polk/Getty Images
RELATED: Michael Rooker Refuses to Play Yondu Again In Marvel's 'Guardians of the Galaxy, Vol. 3′
Before the first Guardians came out in 2014, there was some thought that would be Marvel's stumble. It looked too … weird. A talking raccoon? A talking tree? Why does Chris Pratt wear that goofy-looking helmet? Isn't that the lady in blue from Avatar? She's green now? Show me, Marvel, some said.
And show them Marvel did. The movie made $333 million domestically and $440 million overseas. Audiences loved the humor and derring-do of it all. When the sequel came out three years later, it did even better, making $390 million here and $479 million overseas.
Critically, the second movie did a little less well than its predecessor. The first movie scored a 91 percent on Rotten Tomatoes, while the second movie scored 85 percent.
The consensus read, "Guardians of the Galaxy Vol. 2's action-packed plot, dazzling visuals, and irreverent humor add up to a sequel that's almost as fun — if not quite as thrillingly fresh — as its predecessor."
So how did a movie only a little less good than the original become a problem?
How do fans see 'Guardians of the Galaxy Vol 2?'
RELATED: There's a 'Guardians of the Galaxy' Easter Egg No One Has Found Yet
On Reddit, a topic-starter asked, "GotG Vol. 2 turns 3 today. Don't know why it gets so much hate sometimes — in my opinion, its character development, story, emotional resonance and (most of the time) humor are top notch. Top 5 in the MCU for me!"
Even that fan qualified the humor with the phrase "most of the time," and some fans seized on that. One wrote, "The relentless humor is far and away the biggest criticism of it. I actually have never …
Source:: Showbiz Cheat Sheet
(Visited 3 times, 1 visits today)