'The Bachelorette': Jed Wyatt Comments on Hannah Brown's Use of the N-Word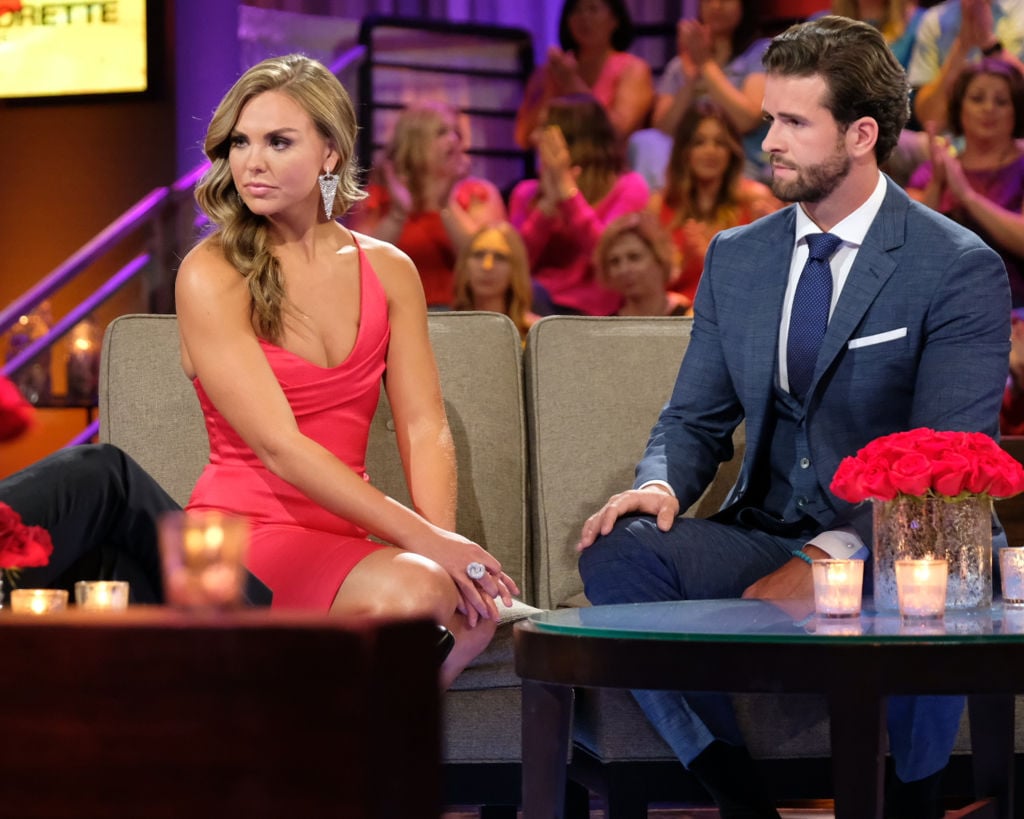 On May 16, Hannah Brown said the N-word during an Instagram Live as she sang along to DaBaby's "Rockstar." Several people in Bachelor Nation reacted to the video, and now Brown's ex Jed Wyatt has commented on the situation.
Jed Wyatt and Hannah Brown | John Fleenor via Getty ImagesHannah Brown apologized for using the N-word
After Brown said the N-word while singing to "Rockstar" on Instagram Live, fans called her out in the comments. She then posted a half-hearted apology while laughing on her Instagram.
"I did? I'm so sorry… No, I was singing… I'm so sorry," she said.
Brown later posted a short apology on her Instagram story.
"I owe you all a major apology," Brown wrote on her Instagram Story on May 17. "There is no excuse and I will not justify what I said. I have read your messages and seen the hurt I have caused. I own it all. I am terribly sorry and know that whether in public or private, this language is unacceptable. I promise to do better."
Bachelor Nation reacted to the situation
Rachel Lindsay, the first and only black lead in the Bachelor franchise, posted a long video to her Instagram IGTV page addressing the situation.
"I understand that an apology was made, but when I know what could have been done, when I know what I challenged someone to do, they did not do it. So I felt like I'll use my platform to do it, because it's easy to make a statement," Lindsay said. "It's easy to hide behind words. But when you're bold enough to say the N-word on camera, on your platform… you need to be bold enough to use your face on camera and apologize in the same way that you said the word."
View this post on Instagram
A word….
A post shared by Rachel Lindsay Abasolo (@therachlindsay) on May 17, 2020 at 3:56pm PDT
RELATED: Rachel Lindsay Is 'Offended' That Hannah Brown Didn't Take Her Advice On How to Apologize Following Her Saying a Racial Slur
Tyler Cameron seconded Lindsay's comments, and posted about the situation several times on his Instagram story.
"Rachel hit the nail on the head," Cameron wrote on his Instagram …
Source:: Showbiz Cheat Sheet
(Visited 4 times, 1 visits today)