'RuPaul's Drag Race' Fans Are Mostly Looking Forward to the Return of This Queen for 'All-Stars 5'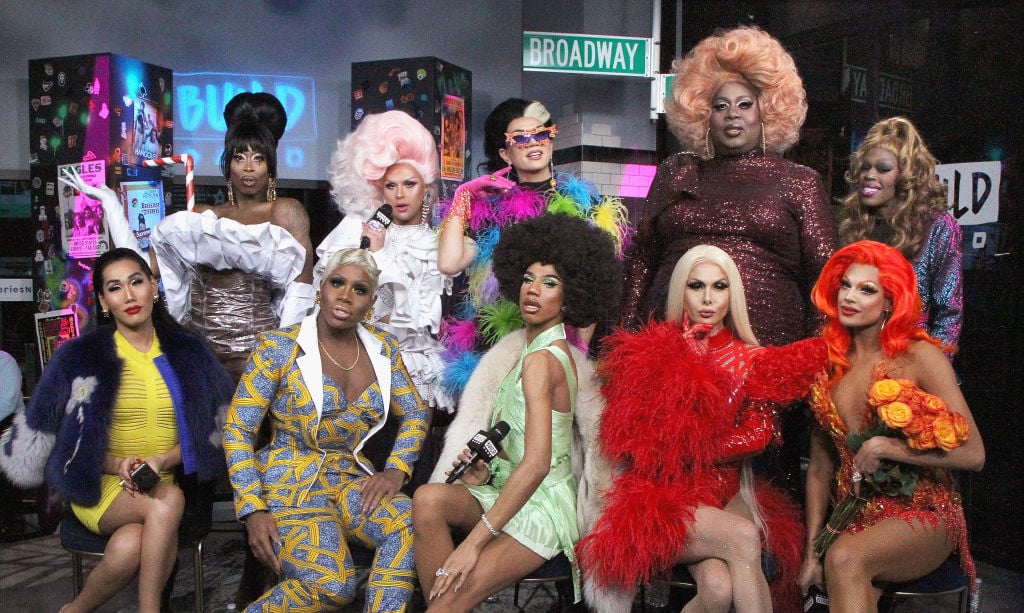 These queens are back back back again. Thanks to an announcement from RuPaul and World of Wonder, fans are even closer to finding out whose picture will be hanging in the "Drag Race Hall of Fame" alongside Trinity the Tuck and Monét X Change.
Whether you're a Shea Couleé stan or just a fan of Derrick Barry's Brittney impersonation, there's sure to be plenty of twists and turns in this upcoming season. Here's what fans are saying about the queens of RuPaul's Drag Race: All-Stars 5.
View this post on Instagram
She didn't come to play, Shea Couleé came to slay the competition! @sheacoulee #AllStars5 premieres FRI 6/5 at 8/7c on @VH1!
A post shared by RuPaul's Drag Race (@rupaulsdragrace) on May 8, 2020 at 9:18am PDT
Shea Couleé is a frontrunner for this competition
She's a shady cou-lady. This drag performer initially made it to the Top 4 of season 9, lip-syncing against winner Sasha Velour in the finale episode. Although she didn't snatch the crown, some fans think that her personality might get her to the top of this spinoff series. (Some even anticipated her appearing on All-Stars 4.)
"The Drag Race: All-Stars 5 cast looks so good. I'm getting All-Stars 2 vibes. The most obvious winner seems to be Shea Couleé but who knows. I just hope the format is LSFYL bc every season of AS has been clouded by the ugly… twists," one Twitter user said.
"Concept: Derrick Berry wins the first challenge of All-Stars 5 and eliminates Shea Couleé," another Twitter user wrote. "CAN YOU IMAGINE THE INTERNET MELTDOWN?!"
View this post on Instagram
Guess who's crack in the house?! Miz Cracker joins the competition! @miz_cracker #AllStars5 premieres FRI 6/5 at 8/7c on @VH1!
A post shared by RuPaul's Drag Race (@rupaulsdragrace) on May 8, 2020 at 9:15am PDT
Some 'Drag Race' fans are rooting for season 10 contestant, Miz Cracker
She's thin, she's white, and she's salty. This self-proclaimed "Jewish Barbie on bath salts" is sashaying back into the Werk Room. Although Miz Cracker didn't make it …
Source:: Showbiz Cheat Sheet
(Visited 3 times, 1 visits today)