'RHOBH': Brandi Glanville Lets Her Kids 'Skip School' While In Quarantine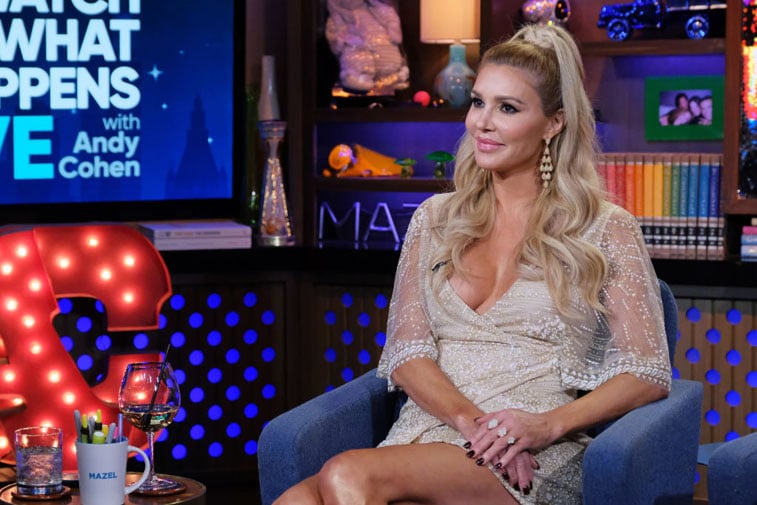 Like many parents out there, The Real Housewives of Beverly Hills star Brandi Glanville is learning how to handle parenting duties amid the current coronavirus (COVID-19) pandemic.
She is currently co-parenting her two kids with ex-husband
Eddie Cibrian, but the two of them have found themselves disagreeing over
certain rules that are in place. For example, Glanville recently revealed that
she allows her children to "skip school" while they are in quarantine, to her
husband's dismay.
Brandi Glanville | Charles Sykes/Bravo/NBCU Photo Bank via Getty ImagesWho are Brandi Glanville's kids?
Glanville and Cibrian were married from 2001 to 2010. They
share two sons: Mason (b. 2003) and Jake (b. 2007).
Glanville and Cibrian got divorced after Cibrian had an extramarital affair with singer LeAnn Rimes. Cibrian and Rimes are currently married, and Glanville and Cibrian continue to try and co-parent their kids together.
Brandi Glanville and Eddie
Cibrian have had disagreements over their kids during the pandemic
View this post on Instagram
Happy Friday There's a new podcast up! On today's episode of #Unfiltered we talk #Bachelor and Bachelor in Paradise with @taymocha! Dating is hard, especially within the bubble of reality TV, but Taylor does a good job staying grounded..I share a few opinions on this AND end up calling Taylor's ex, we call him Canada Man, to get the scoop on some f***ed up behavior! _ Make sure to tune in & don't forget to rate, review, download and subscribe! _ You can find us at @strawhutmedia on @applepodcasts @spotify or wherever you get your pods!
A post shared by Brandi Glanville (@brandiglanville) on Dec 6, 2019 at 3:42pm PST
RELATED: 'RHOBH': Brandi Glanville Is Exposing 'Fake' Housewife and It's Not Camille Grammer
Since the divorce, Glanville's children have been splitting
their time between her and Cibrian's respective homes. However, when the
COVID-19 pandemic began to take shape in the U.S. and social distancing orders
were implemented, the kids happened to be residing with their father and could
not see Glanville. As a result, Glanville took
to Twitter in late March to air her grievances for the situation.
"It's very crazy that I've been alone for this entire week
and I can't be with my children because it happens not to be my week in our
divorce settlement I think that this is a …
Source:: Showbiz Cheat Sheet
(Visited 2 times, 1 visits today)