MCU Director Jon Favreau Brought on Robert Downey, Jr. as 'Iron Man' – Who Has the Higher Net Worth Today?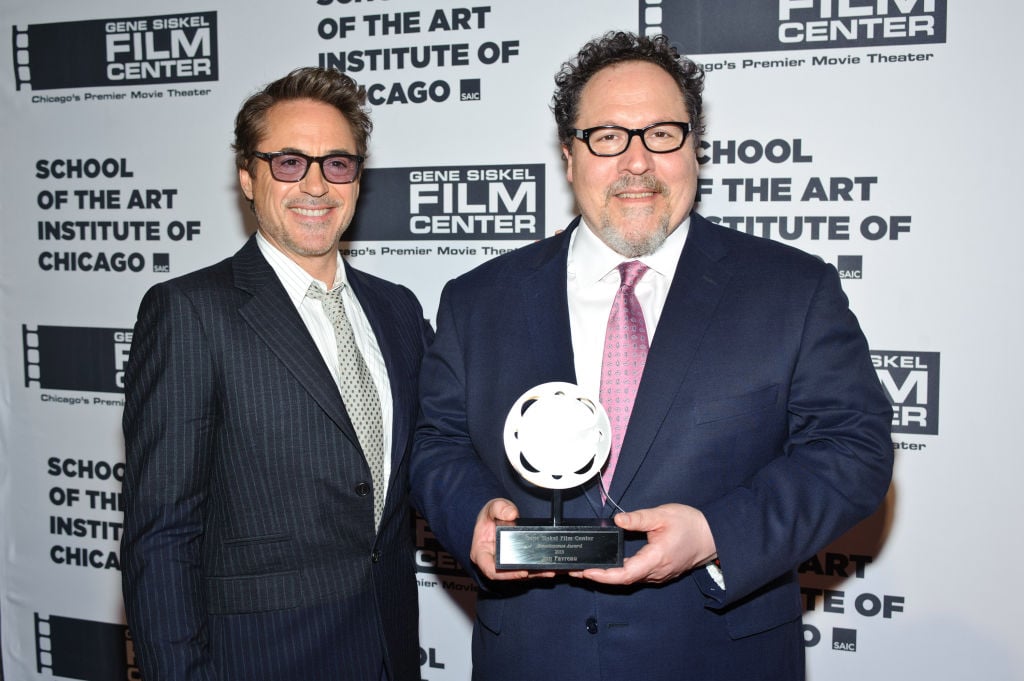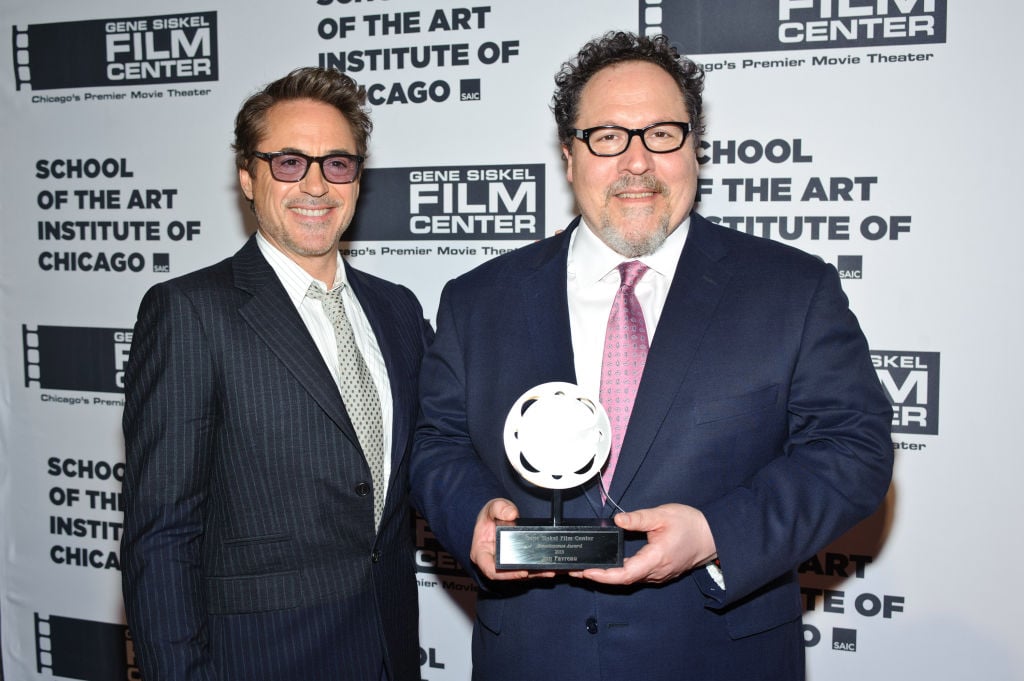 Robert Downey, Jr. is arguably one of today's most successful actors. Selected by director Jon Favreau as Iron Man in 2008, Downey started his epic run with the Marvel Cinematic Universe and solidified himself as a superstar.
Favreau went to bat for Downey in landing the role since studio execs felt the actor was a risk due to his checkered past. Helping to launch Downey into major celebrity status and affluence, The Lion King director may now be trailing the Doctor Doolittle star when it comes to bank account totals.
Robert Downey, Jr. and Jon Favreau | Timothy Hiatt/Getty Images'The Mandalorian' director fights for Robert Downey, Jr. as 'Iron Man'
According to Mental Floss, Marvel "actively rooted against casting" Downey as Tony Stark and actually rejected him multiple times due to his substance abuse issues and arrests. Though the studio saw the actor as too great of a liability, Favreau stepped up to vouch for Downey.
"It was my job as a director to show that it was the best choice creatively… and now the Marvel Universe is the biggest franchise in film history," Favreau said according to Cinema Blend."Everybody knew he was talented."
Favreau was confident Downey could completely embody the Iron Man character since their stories of redemption were so similar. "Certainly by studying the Iron Man role and developing that script I realized that the character seemed to line up with Robert in all the good and bad ways," Favreau said. "And the story of Iron Man was really the story of Robert's career."
View this post on Instagram
Showin' me the ropes since #2007, so #glad u were #born, #brother J… All my #love… #TeamStark #happybirthday @jonfavreau #IronMan #director #leader #happyhogan
A post shared by Robert Downey Jr. Official (@robertdowneyjr) on Oct 19, 2018 at 5:41pm PDT
RELATED: What 'Iron Man' Robert Downey, Jr. Said About His Time in Prison
Jon Favreau's impressive list of credits
Favreau started off in Hollywood as an actor in the 1993 film Rudy. After writing and starring in the 1996 movie Swingers with pal Vince Vaughn, he went on to land roles in other films and had a recurring part on the iconic NBC sitcom Friends. The Disney+ …
Source:: Showbiz Cheat Sheet
(Visited 2 times, 1 visits today)