Led Zeppelin on Greta Van Fleet, a Band Accused of Copying Them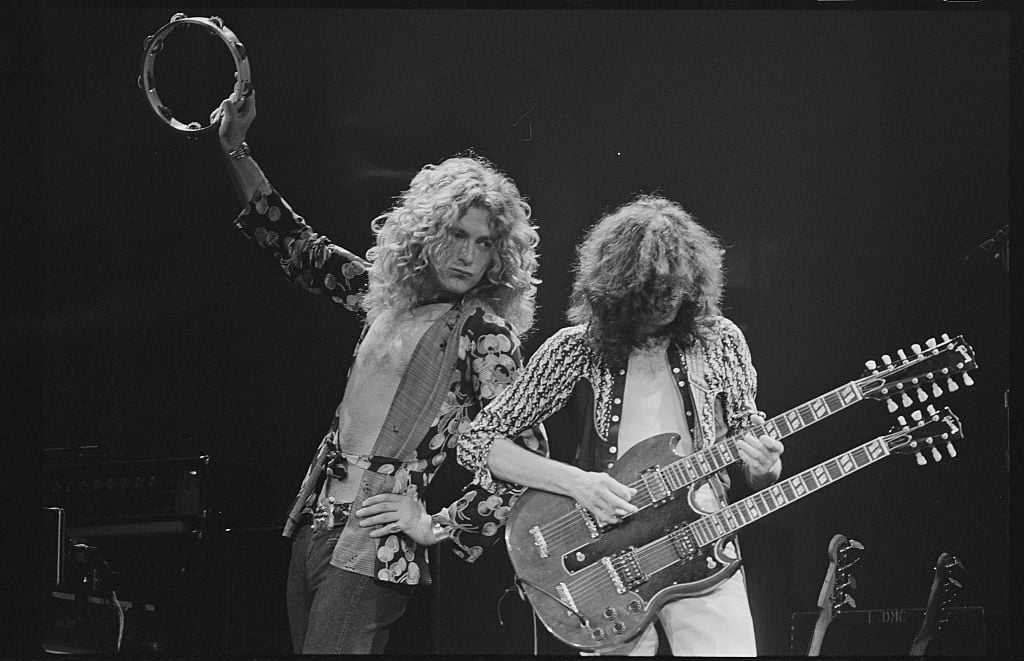 Greta Van Fleet are one of the most popular – and divisive – hard rock bands of our epoch. Some fans like them for reviving the sounds of classic rock. Others see them as too derivative of other bands, first and foremost Led Zeppelin.
It's hard to find a review of a Greta Van Fleet song or album that doesn't compare the group to Led Zeppelin. Robert Plant once expressed his feelings about the group. In turn, the members of Greta Van Fleet gave fans some insight into the creative process behind their music.
Led Zeppelin 's Robert Plant and Jimmy Page | Jay Dickman/CORBIS/Corbis via Getty ImagesRobert Plant on Great Van Fleet
From the very beginning, fans and critics noted a similarity between Led Zeppelin and Greta Van Fleet. Certain critics decry Greta Van Fleet for a perceived lack of originality. Other critics feel the sounds of classic rock were simply passe by the time Greta Van Fleet got their start so it's silly that Greta Van Fleet is trying to emulate a band from decades ago.
According to the Detroit Free Press, Robert Plant doesn't have an issue with Greta Van Fleet. He feels they embody the music of his band's album Led Zeppelin I. Furthermore, he praised the vocal stylings of Greta Van Fleet's singer, Josh Kiszka. Paige took no issue with the similarities Between Led Zeppelin's music and Greta Van Fleet's.
"Highway Tune" by Greta Van FleetGreta Van Fleet on Led Zeppelin
According to Alternative Nation, Greta Van Fleet member Sam Kiszka said Led Zeppelin wasn't a tremendous influence on his band. He seemed to imply that some of the influence Zeppelin had on his band was unconscious. "I think that we've become more conscious of it because I don't think before we ever really realized, in a lot of senses, the similarities or the commonalities that we share with that group."
Ultimately, noted the similarities but didn't see them as an important part of his band's creative process. "I think that we've become more conscious of the similarities and I think we've taken some time to go back and almost identify with it. 'Oh, It's interesting, because there is a lot of those commonalities.' Even if it exactly wasn't an overwhelming influence of ours, it still was influential and we can certainly see it. But overall, it doesn't really affect the writing of our …
Source:: Showbiz Cheat Sheet
(Visited 9 times, 1 visits today)