'KUWTK': Executive Producer Says Kourtney Kardashian Isn't Filming Much Footage During Quarantine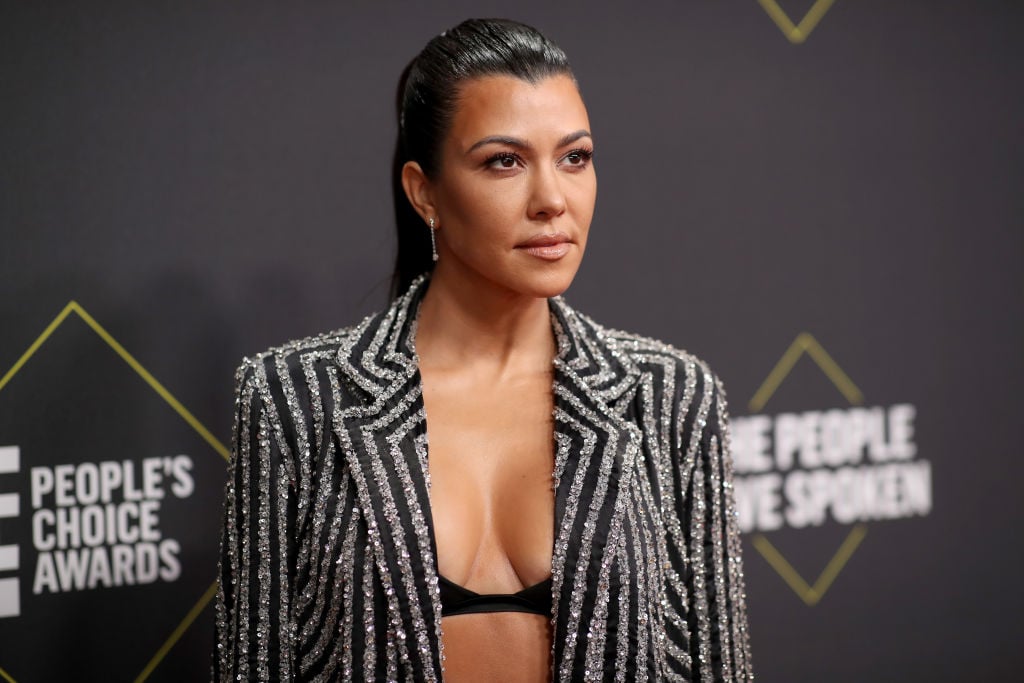 Kourtney Kardashian | Photo by Christopher Polk/E! Entertainment/NBCU Photo Bank via Getty Images
Fans of Keeping Up with the Kardashians know how much Kourtney Kardashian dislikes filming. Her relationship with the show has been strained for some time, as documented in the series. It shouldn't come as a surprise, then, that Kardashian is shooting even less during the coronavirus (COVID-19) quarantine.
Despite being set up with an at-home studio to record in, Kardashian is boasting less screen-time, which ultimately means less footage for fans.
Kourtney Kardashian | Photo by Christopher Polk/E! Entertainment/NBCU Photo Bank via Getty Images
RELATED: Why Kourtney Kardashian Did a Cameo On Lil Dicky's FXX Series 'Dave'
Kourtney Kardashian's desire to leave the show
Kardashian has struggled with filming and her role in the series for some time. The 40-year-old mother of three announced at the beginning of season 18 that she would be taking a step back from filming to spend more time with her kids. As an integral part of the series and the oldest Kardashian sibling, she has garnered a massive following. Several fans were disappointed to learn that Kardashian was going to limit what camera crews filmed.
Kourtney Kardashian is recording even less in quarantine
Despite limiting what camera crews get to film, Kardashian remains part of the show. And, despite the global pandemic, Keeping Up with the Kardashians plans to continue with season 18.
In order to so, the Kardashian-Jenners have had mini-studios set up in their homes. Despite the technical difficulties — "Sometimes you'll hear them mumbling under their breath, 'Who knew a camera person's job would be so hard?!'" executive poducer Farnaz Farjam explained to Elle — the Kardashian-Jenner clan have managed to film about 16 hours of footage a week each on their own — with the exception of the Poosh mogul.
View this post on Instagram
morning matcha by Reign
A post shared by Kourtney Kardashian (@kourtneykardash) on May 20, 2020 at 11:25am PDT
RELATED:
Source:: Showbiz Cheat Sheet
(Visited 3 times, 1 visits today)