Has Meghan Markle Ditched the Royal Dress Code?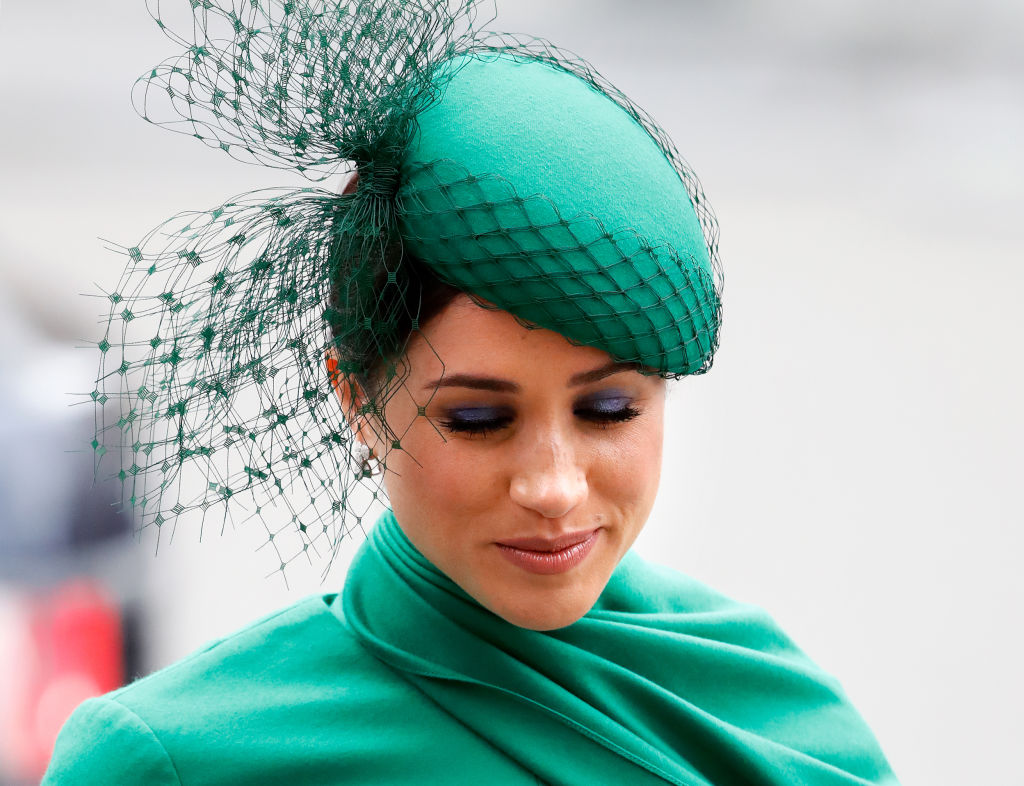 Long before Meghan
Markle and Prince Harry broke away from the royal family, the Duchess of
Sussex was deemed a royal rule-breaker. The British press made quick work of dismantling
her every move and pointing out every time she sidestepped protocol. Meghan,
however, did follow many of the fashion rules associated with royal
life. Now that she's no longer an official, working royal, she's reportedly
embracing her more casual side.
Is there a royal rulebook for fashion?
According to Glamour,
there is no official protocol when it comes to fashion, but there are a series
of unspoken rules. The queen, for example, has a strong preference for skirts
and dresses. There are very few instances of Queen Elizabeth II donning pants.
It seems that the ladies of the family have chosen to follow suit, even though
pants are not strictly prohibited, or anything.
Meghan, Duchess of Sussex | Max Mumby/Indigo/Getty Images
There seems to be a subtle moratorium on jeans, too. A royal
insider told Cosmopolitan
that jeans are strictly prohibited, except for incredibly casual circumstances.
The insider notes that Meghan, for example, can throw on a pair of jeans to
take a walk, but shouldn't show up to an event in denim. The same is true for
brightly colored nails. The
queen, apparently, prefers Essie brand nail polish, and she's partial to
the color "Ballet Slippers."
RELATED: Are Royals Allowed to Wear Jeans?
There are also fashion rules for the younger royals, too. Prince
George and his little brother, Prince Louis, won't be photographed wearing
pants regularly until they are around eight. The royal family prefers to dress
younger boys in shorts and knee socks. The young prince, did, however, wear
pants as part of Meghan and Prince Harry's wedding party.
Meghan Markle is apparently thrilled to ditch the royal fashion
rules
Back in January 2020, a reported insider told In
Touch that Meghan was happy to ditch the royal dress code in favor of
sweats and jeans. The former Suits star, reportedly has always been more
comfortable in casual wear. Before joining the royal family, Meghan had a preference
for power suits for business engagements and liked to keep it casual in jeans
and sweaters during her downtime.
Prince Harry, Duke of Sussex and Meghan, Duchess of Sussex | Alex Trautwig/MLB via Getty Images
RELATED: Meghan Markle Can't Stop Breaking This Royal Style Rule
The same source also claimed that Meghan had a particular
aversion to the royal's thoughts on skirt length. The queen reportedly strongly
believes all dresses …
Source:: Showbiz Cheat Sheet
(Visited 6 times, 1 visits today)