'Grey's Anatomy': Shonda Rhimes Opens Up About Sandra Oh's Exit and It'll Remind You the 'Killing Eve' Star Is a Force of Nature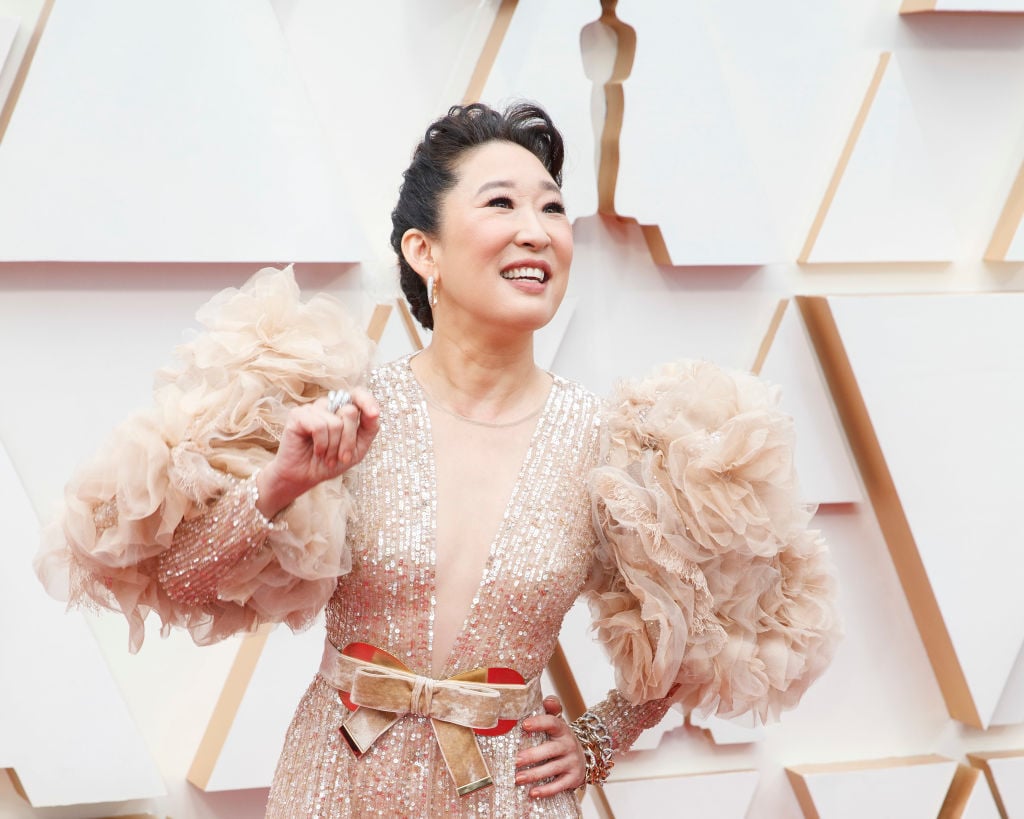 Sandra Oh | Rick Rowell via Getty Images
For the time being, fans will have to wait and see whether Oh will return as Cristina on Grey's Anatomy. However, the actor has been asked numerous times about the possibility and answered differently each time.
Grey's Anatomy fans knew Sandra Oh was a force of nature when she first appeared as Cristina Yang back in 2005. The fandom instantly fell in love with the character and her strength for 10 seasons. Then when Oh left Grey's Anatomy in 2013, viewers weren't sure whether the ABC medical drama would be able to continue. Of course, the show went on — and so did the actor. But recently, creator Shonda Rhimes revealed she grieved writing for Oh when she departed, subsequently reminding everyone that the woman behind Cristina really is the sun.
Shonda Rhimes discusses Sandra Oh's departure from 'Grey's Anatomy'
RELATED: 'Grey's Anatomy': Krista Vernoff Reveals Why Alex Karev Didn't Die in Season 16
When speaking with Elle in May 2020, Rhimes opened up about Oh's exit from Grey's Anatomy. The showrunner felt the same way the fandom did back in 2013. Rhimes said:
I grieved [no longer] writing for Sandra more than anything because I [wouldn't] get to see what she would do with it. I think she chooses characters and then inserts herself into them. There are plenty of actors who want to be nice or who want to be seen as romantic or who want to be seen as a hero. But Sandra's not interested in that. She's interested in playing the stuff of life.
Meanwhile, Rhimes reminisced over working with Oh, revealing the actor used to come to her office on a weekly basis with notes and questions about the script.
"Sandra is intense when she is playing a role, and I mean that in the best way," Rhimes said. "It drove me crazy and made me so happy at the same time. Sandra wanted to get it as right as she possibly could."
The creator continued, "She could elevate anything you wrote—she dives in and cares deeply. You cannot have a superficial conversation with Sandra."
What is Sandra Oh working on now?
View this post on Instagram
Today is also #nationalcanadianfilmday Join tonight the CanFilmDay Live stream I'll be chatting w/ Mina Shum (screening Meditation Park) & Don Mckellar (screening Last Night) from my kitchen! I think around 6:30pm pst
A post shared by Sandra Oh (@iamsandraohinsta) on Apr 22, 2020 at 1:11pm PDT
Now, Grey's Anatomy …
Source:: Showbiz Cheat Sheet
(Visited 6 times, 1 visits today)