Fans Defend Hilary Duff Over Alleged Sex Trafficking Photo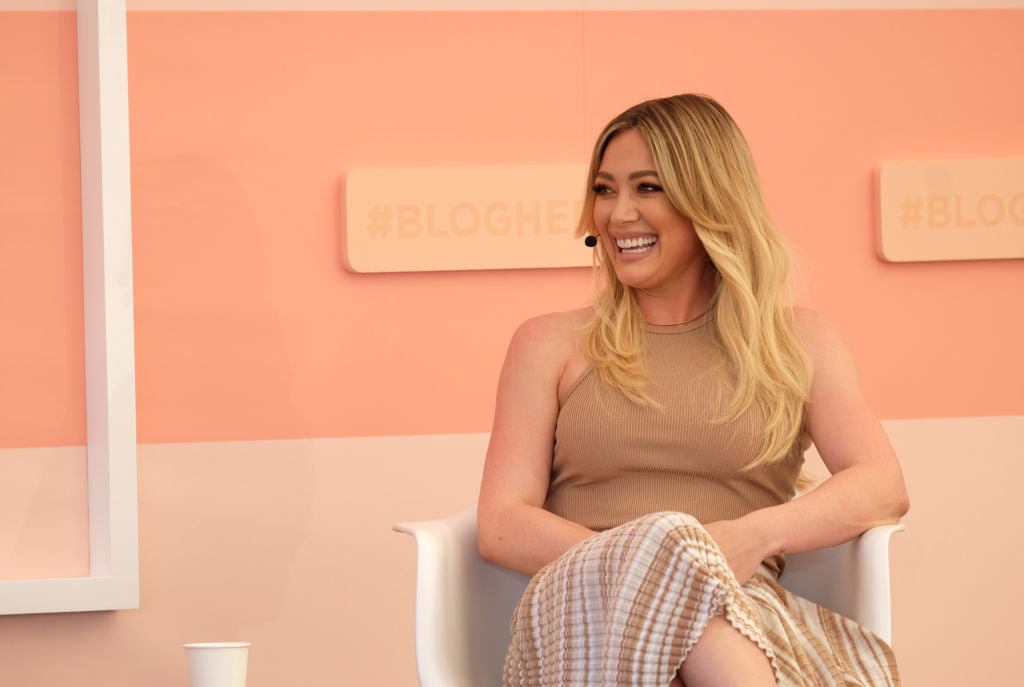 In this week's bizarre news, Lizzy McGuire star, Hilary Duff, has been accused of taking part in a child sex trafficking ring. The wild conspiracy theory began circulating after screenshots of Duff's nude son surfaced. Here's what we know and why fans are not canceling the Younger actress just yet.
The conspiracy theory, according to the internet
Hilary Duff |Sarah Morris/Getty Images
RELATED: Hilary Duff Brings 'Lizzie McGuire' Cast Together for Table Read of the Bra Episode
The internet is a strange place to be — especially if you're Hilary Duff. A now-deleted Twitter thread revealed screenshots allegedly taken from Duff's Instagram story has become the center of a wild new conspiracy theory.
The theory surfaced amid a Twitter user's claims stating Duff is involved in a child sex-trafficking ring. According to Meaww.Com, the post read:
"Hilary Duff accused of child trafficking, with her own son, a thread…" and then when on to show alleged screenshots from her Instagram story where her son was said to be "completely nude" with "white markings all over his body."
The photo in questions supposedly showed the actress's 8-year-old son, Luca, lying on a bed, naked. The picture is surrounded by other "normal" family photos.
Immediately after Duff's story ran, some took to social media to accuse the Disney star of attempting to "sell" her son to sex traffickers. It's an out-there theory. However, the outlet reported another screenshot in which a fan wrote, adding more fuel to the fire.
"Liz posted a very disturbing Instagram story last month. It showed her son completely naked and taped to a bed. It was quickly deleted, but Reddit saved the video and reported her. Her ex-husband has been trying to get custody of her son for years," the user said.
Fans came to Duff's defense
View this post on Instagram
2nd grade teachers love @whiteclaw ammorite ??
A post shared by Hilary Duff (@hilaryduff) on Apr 22, 2020 at 4:20pm PDT
RELATED: How Much Money Did Hilary Duff Make From the 'Lizzie Mcguire' Franchise?
While the theories continue circulating and growing, friends and fans are coming to Duff's defense.
"So y'all saying Doja is racist, Khloé Kardashian's new face looks like Malika, and Hilary Duff is a child sex trafficker … I …
Source:: Showbiz Cheat Sheet
(Visited 17 times, 1 visits today)