Did Kylie Jenner Just Subtly Respond to Drake Calling Her a 'Side Piece'?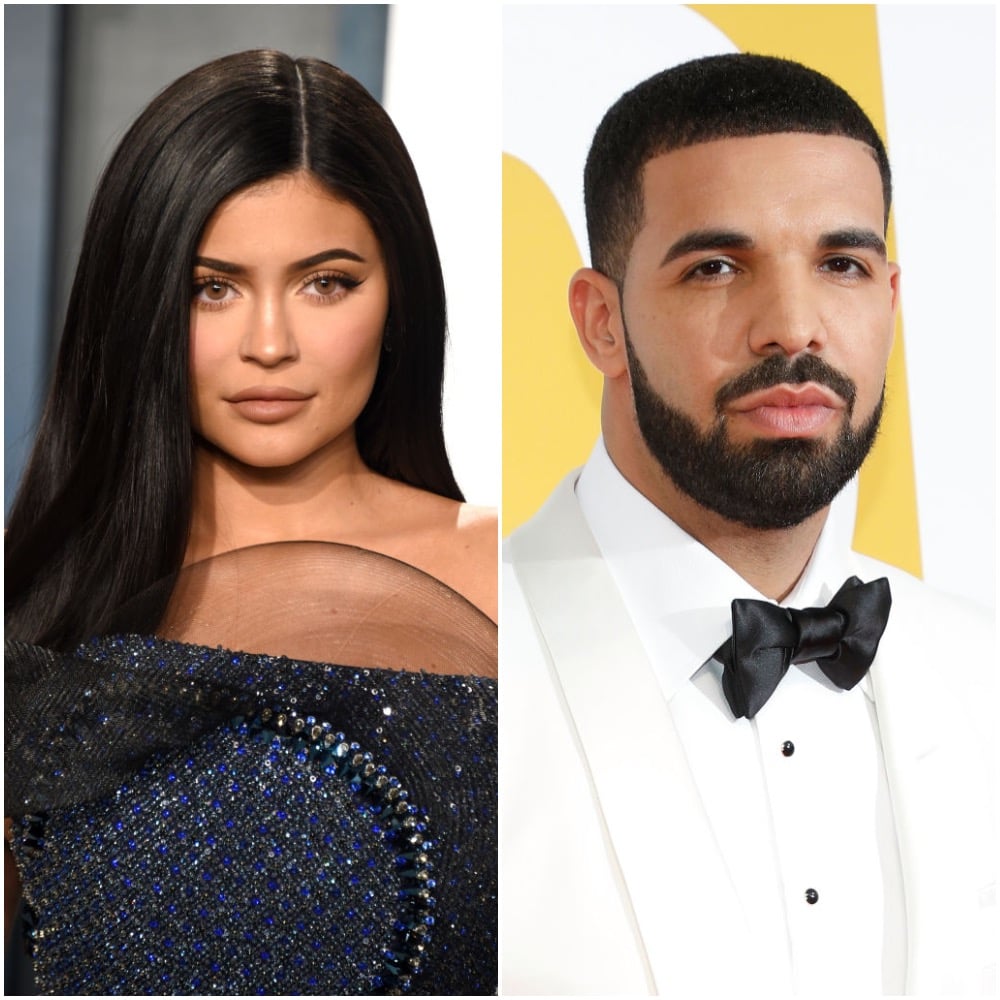 Have you heard about the drama surrounding Kylie Jenner and Drake? If not, the pair made headlines earlier in the week of May 17 when Drake previewed a song on social media that features him taking shots at the Kylie Cosmetics mogul. Now, it seems like Jenner might have just responded to the "God's Plan" artist in a message shared on Instagram. Here's what's happened so far and what Jenner recently posted on social media.
(L-R) Kylie Jenner and Drake | John Shearer/Getty Images North America; Taylor Hill/FilmMagicDrake's lyrics about Kylie Jenner
Drake and an associate played a snippet of the song on Instagram Live on May 20. It is an unreleased track featuring Atlanta rapper Future and includes several lines about the beauty mogul. At one point in the song, Drake raps: "Yeah, I'm a hater to society / Real sh*t, Kylie Jenner that's a side piece/Yeah, I got 20 motherf*ckin' Kylies."
"Yeah, I got 20 damn Kendalls," he goes on. "Young slim baddies and they in Vogue / Yeah, I got 20 f*ckin' Gigis."
The controversy lies in the fact that Jenner was romantically linked to Drake around the same time she split from Travis Scott. Multiple outlets reported on Oct. 1, 2019, that the couple had broken up after dating since April 2017. A few weeks later, in mid-October, Jenner and Drake were reportedly seen in public together. However, sources downplayed the romance rumors, suggesting they were just friends.
With that in mind, fans were stunned to hear Drake's lyrics and quickly began to criticize him on social media.
Pt 2 pic.twitter.com/MCg6ALBdUx
— 10pc Killa (@Meezyblvd) May 21, 2020
RELATED: How Did Kylie Jenner and Drake Meet?
Drake quickly apologized over the song
A day after sharing the song, Drake took to his Instagram Story to address the chatter. He said the track never should have been played and that it actually is not a new song, despite rampant rumors suggesting otherwise.
"A song that mark ran last night on night owl sound live set shouldn't have been played. It's a song that leaked 3 years ago and got scrapped shortly after," he explained. "He was just going too deep in the drake/future catalogue."
"Last thing I'd want to do is wake up having any friends of mine feeling disrespected so I just had to say that to start the day," he continued.
He did not share who those …
Source:: Showbiz Cheat Sheet
(Visited 3 times, 1 visits today)