BTS: Jungkook Once Shared That He Joined Big Hit Entertainment Because of 1 Person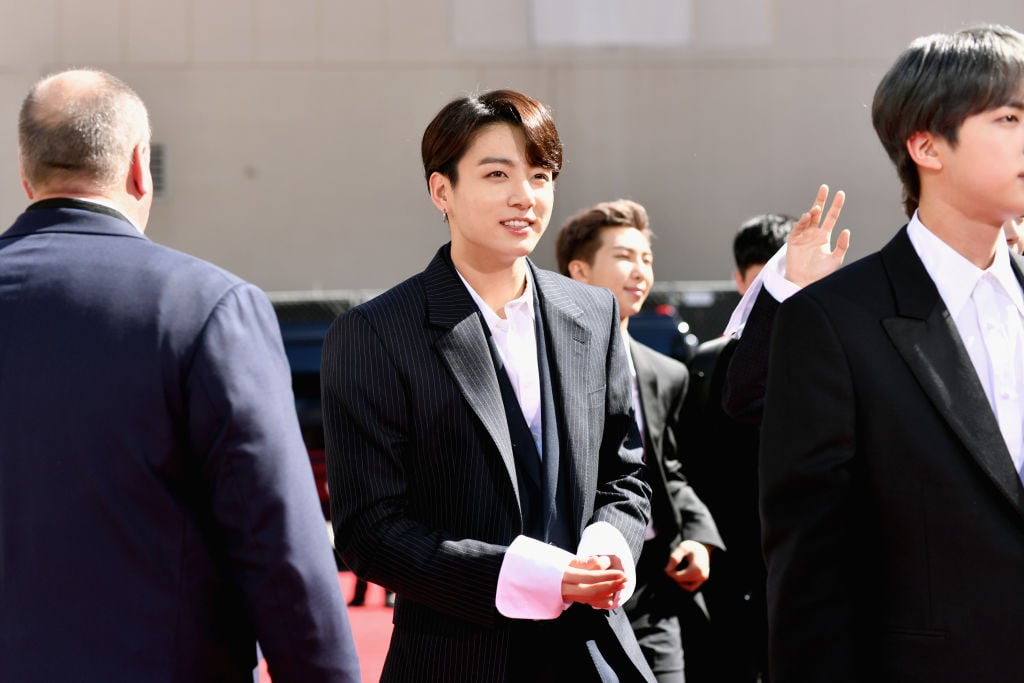 It's no secret that BTS is a worldwide phenomenon. In the past few years alone, the group has garnered countless fans in every corner of the world and sold out concerts in numerous countries.
If given the chance, many up-and-coming talents would love to be a part of BTS now. However, when their company, Big Hit Entertainment, first tried to form BTS in the early 2010s, there was no way to know that the project would lead to something huge. Yet, member Jungkook took a chance on Big Hit and decided to sign with the relative-unknown company. In his case, there was someone there that actually made him choose to join Big Hit.
BTS's Jungkook | Emma McIntyre/Getty Images for dcpJungkook started pursuing a music
career in middle school
Jungkook was born on September 1, 1997. He grew up in the southern city of Busan, South Korea.
When Jungkook was younger, his first career aspiration was
not to be a musician. Rather, he wanted to be a badminton player for a while.
However, he was inspired
to become a singer after seeing G-Dragon from Big Bang perform the song
"Heartbreaker."
Jungkook started to pursue a music career in middle school. He
even auditioned for the popular Korean talent search show, Superstar K. Unfortunately, he did not have much luck with the show
and did not make it past the audition stage.
Jungkook decided to join Big Hit
Entertainment because of RM
9 Moments That Show Just How Much BTS's Jungkook Loves RMhttps://t.co/OibIe7q0Se
— Koreaboo (@Koreaboo) February 12, 2020
RELATED: Has BTS Ever Thought About Breaking Up?
While Jungkook's career in reality TV ultimately did not pan
out, he ended up attracting the attention of several entertainment companies,
including some well-known ones. He was offered the chance to join and train
with them, but Jungkook ultimately decided to go with Big Hit Entertainment.
As Jungkook revealed in 2017, the reason why he wanted to join Big Hit was because RM was already a part of the company.
"After appearing on [Superstar
K], I received calls from around seven different agencies," Jungkook said.
"I ended up [at Big Hit] because Rap Monster was so cool."
Jungkook is now called the
'Golden Maknae' of BTS
View this post on Instagram
#2019BTSFESTA603 OPENING CEREMONY FAMILY PORTRAIT #1 #BTS #유포리아 #정국
A post shared …
Source:: Showbiz Cheat Sheet
(Visited 3 times, 1 visits today)