BTS: 7 Best Suga Quotes to Keep You Inspired for a Lifetime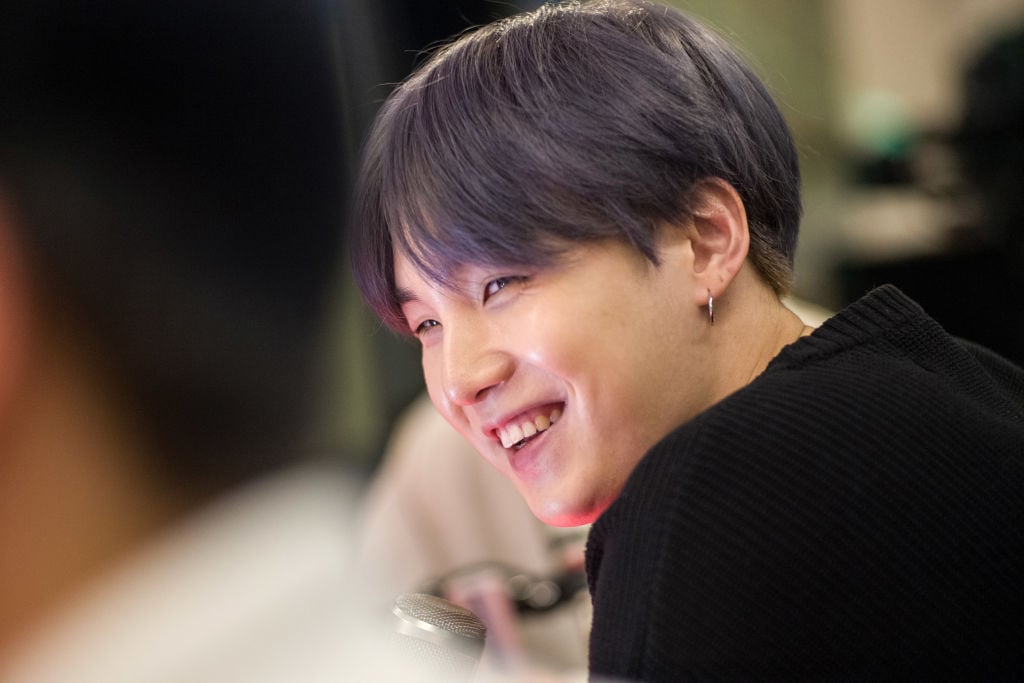 On May 22, Suga of BTS dominated the music industry when he released D-2, the highly anticipated follow-up to his first solo mixtape, Agust D. The rapper, producer, and singer-songwriter quickly earned the No. 1 spot on the US iTunes Albums chart. This also comes merely two weeks after the impressive all-kill for the "Eight" collaboration with IU. Now, to celebrate Min Yoongi's achievements, we wanted to share some of the best Suga quotes that will probably keep you going for a lifetime.
Suga of BTS | Steve Ferdman/Getty Images for Elvis Duran
RELATED: The Real Reason Why Halsey Wanted BTS' Suga to Collaborate On Her New Album Will Send Shivers Down Your Spine
1. How to deal with change
It's good to know that it's fine when things go in an unintended direction, because you can always start over again. Keep calm, take the next-best option and move forward.
Time Magazine, May 2020
2. Suga thinks BTS was destined to meet
Just being there for each other is a source of strength, even if we don't say anything. It's not about picking one specific person. We know each other so well, even without words. Even if I had to put a team together myself, it wouldn't have worked out this well.
When you travel, there are some people you travel with from the start and some you meet along the way. I think the reasons would all be different. Whether it was done voluntarily or not, we started our journey together.
As we continue, I can't think of anything better than this. Rather than doing something on my own, the seven of us doing it together has a more synergistic effect. 'Could there have been a better match? We must have been destined to meet.' I think that a lot.
Break the Silence Episode 2, May 2020
누워있기 최고다!
아미 여러분도 오늘은 누워있어보세용 #BOTD #BTS_OF_THE_DAY pic.twitter.com/TN6abAYCWa
— 방탄소년단 (@BTS_twt) May 10, 2020
RELATED: BTS: Suga's MAMA 2019 Speech for Artist of the Year Will Make You Cry Actual Tears
3. When you feel like the world is collapsing around you
Even if it turns out you didn't do too well on the exam, there's no need to feel so defeated. It may feel like your world is collapsing — when you …
Source:: Showbiz Cheat Sheet
(Visited 2 times, 1 visits today)