'Black Widow': Scarlett Johansson Reacts to Reports That Robert Downey Jr. Will Appear in the Upcoming Marvel Film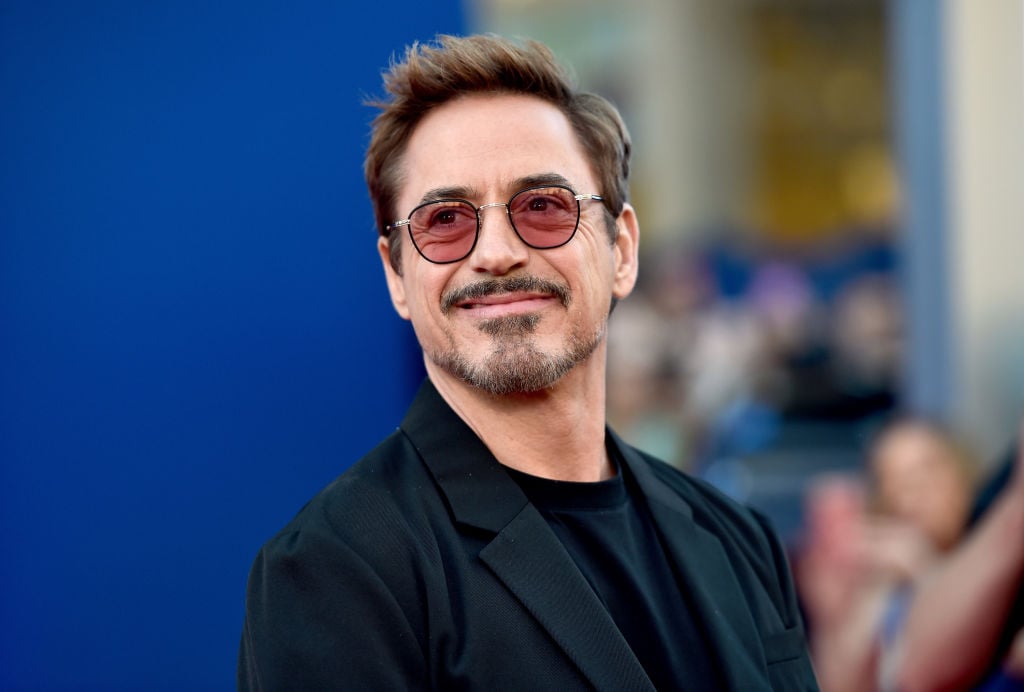 Robert Downey Jr.| Alberto E. Rodriguez/Getty Images
Robert Downey Jr. is expected to appear in 'Black Widow'
Marvel's Black Widow was originally scheduled to premiere in May 2020, but the film is delayed until Nov. 6, 2020 due to the coronavirus (COVID-19) pandemic. Still, Black Widow will be the movie to kick off Phase Four of the Marvel Cinematic Universe. Adding to the anticipation of the movie, Robert Downey Jr. is reported to appear in Black Widow as Tony Stark. In an interview with Parade, Scarlett Johansson reacted to the reports Downey Jr. will appear in the Marvel film.
Robert Downey Jr.| Alberto E. Rodriguez/Getty ImagesRobert Downey Jr. is expected to appear in 'Black Widow'
As fans know, both Tony Stark and Natasha Romanoff died in 2019's Avengers: Endgame. However, logistically both characters would still be able to appear in the upcoming Black Widow. In the MCU timeline, Black Widow takes place following the events of Captain America: Civil War and before Avengers: Infinity War and Avengers: Endgame.
At the Saturn Awards in 2019, Avengers: Endgame received 14 nominations and six wins. Of those wins, Downey Jr. took home the award for Best Actor. While reporting the awards show, Deadline reported that Downey Jr. would also appear in Black Widow.
In September 2019, Deadline reported: "Robert Downey Jr.'s swan song performance as Tony Stark, aka Iron Man, in Endgame earned him the best actor in a film award. (Downey will be seen in the role of Stark one more time, however, in the Marvel prequel Black Widow in May 2020.)"
RELATED: Scarlett Johansson Says a Prequel Black Widow Film 'Would Not Have Been as Substantial'
Scarlett Johansson reacts to the reports
In an April 2020 interview with Parade, Johansson discussed the upcoming movie and her time playing Natasha Romanoff in the MCU.
"When we did Iron Man, I didn't know if the audience would like my interpretation of the character," she told the publication.
While it took years for Natasha Romanoff to get her own solo movie, Johansson feels that it happened at the right time for her and for the character.
"It's a film very much about self-forgiveness and accepting decisions that were made for you. It's much deeper than anything we could have done earlier," she said.
View this post on Instagram
Marvel Studios' #BlackWidow arrives in theaters …
Source:: Showbiz Cheat Sheet
(Visited 5 times, 1 visits today)