Anne Meara Was Always 'Stressed Out' By Comedy, Son Ben Stiller Says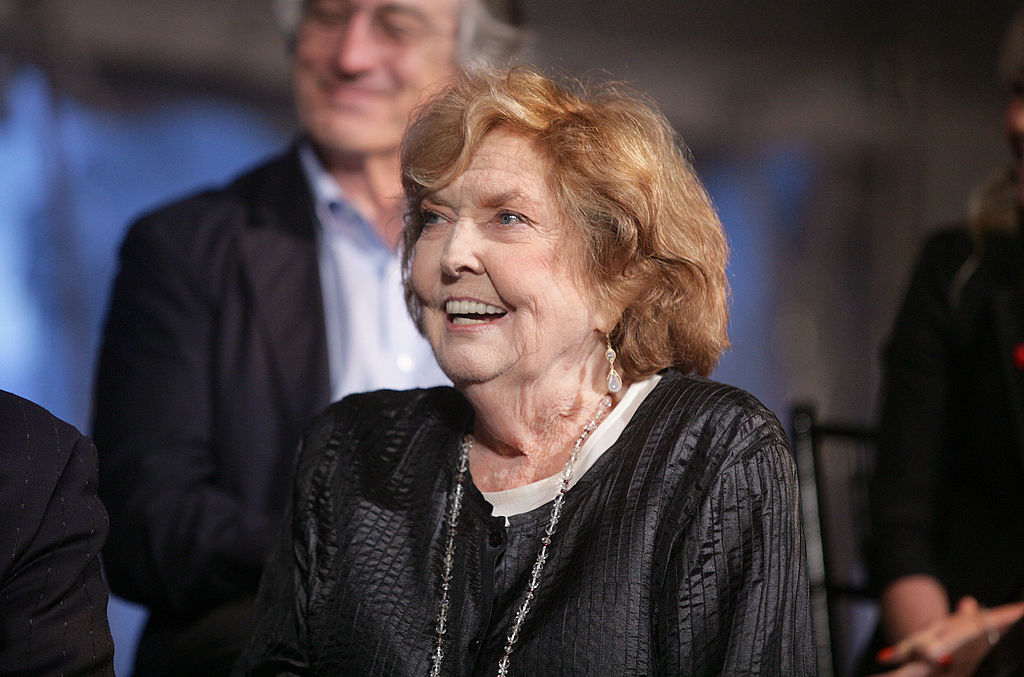 Anne Meara | Jim Spellman/WireImage
RELATED: Jerry Stiller Once Gave His Granddaughter a Brutal Review After Seeing Her 4th Grade Play
"They'd go on The Ed Sullivan Show which was huge, 30 million people watching," Stiller said. "He had to invite you back the next week, so there was always that pressure. Every time they went on, they did it 35 times, something like that."
When Jerry Stiller died on May 11, people in show business or just fans reminisced about the duo of Stiller and Meara, including their son, actor/director Ben Stiller. Anne Meara was Stiller's wife, and Ben grew up in the business with them. So he could shed some light on their career and relationship.
Anne Meara and Jerry Stiller | Jim Spellman/WireImage
RELATED: 'The Tonight Show': Ben Stiller Shares Jerry Stiller Memorial Plans
Ben appeared on The Tonight Show with Jimmy Fallon on May 20 to give his father a virtual memorial, until such time as they can hold a physical one. On the show, he revealed that comedy always stressed his mother out.
Anne Meara didn't want to go into comedy
Stiller and Meara were such a solid act, you'd never know that 50% of them was nervous. Meara wanted to be a dramatic actor, which she was, and perhaps that's how she covered up her nerves.
"My dad always wanted to do comedy," Stiller said. "My mom never really did. She was a serious actress. My dad dragged her into it and of course she was brilliant at it. It always stressed her out."
When they performed, however, they were a team.
Jerry Stiller and Anne Meara | Taylor Hill/FilmMagic
RELATED: How Many Times Did Jerry Stiller and Ben Stiller Work Together?
"My dad and my mom, they were such a unit together," Stiller said. "They just had this amazing chemistry and were married for 60+ years and worked together their whole lives. The way he was always funny, he wasn't really trying to be funny. He wanted to be funny but he wouldn't go for a laugh. He would just be himself."
Jerry Stiller and Anne Meara were spouses before they were comedy partners
Ben told the story of how his parents' relationship began. It was almost 10 years before the romantic relationship turned professional too. They continued to perform together until Meara's death in 2015.
"They started out in the late '50s," Stiller said. "They got married in 1953. I think they started doing their act around 1960 to try to make money because they were both starving actors."
For Jerry, Ben thinks comedy was a release.
L-R: Jerry Stiller, Christine Taylor, Ben Stiller, Anne Meara, and Amy Stiller | Taylor Hill/FilmMagic
RELATED: Jerry Stiller Once Chased a Kid Through New York For Stealing Ben Stiller's Bike
"He was very, very quiet and I think he …
Source:: Showbiz Cheat Sheet
(Visited 2 times, 1 visits today)