How Many Times Have Harley Quinn and Poison Ivy Gotten Together in DC Canon?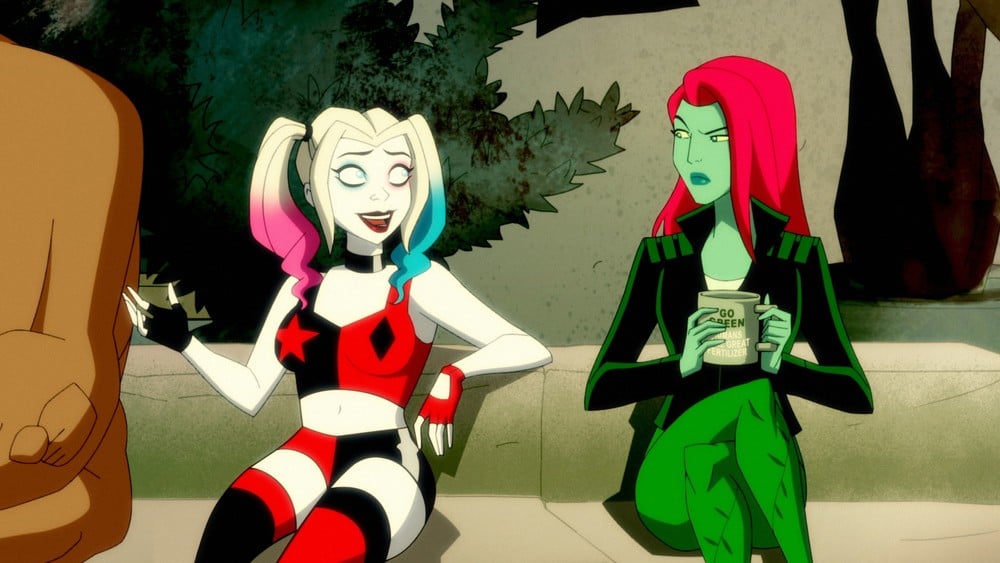 From iconic partnerships like Batman and Robin or hero/nemesis combos like Batman and Joker, there are tons of DC comic relationships, that stick out. One of the best partnerships that keep coming back, though, is Harley Quinn and Poison Ivy. Harlivy, if you will.
Now, for whatever reason, different comics or cartoons play them off as just friends with zero boundaries. While that is true on some accounts, there is also a misconception that that that's all they've ever been. How many times has their friendship turned into a romance?
Long story short: a lot. They've been an item many times within DC comics. Since there are so many different iterations of the characters and so many universes, or canons, it's hard to put a direct number on it. They've also been a dynamic duo so many times. They have many joint comics and within them they're best friends, which often bleeds into insinuations that they're more. [Spoiler alert: Minor spoilers ahead for Harley Quinn Season 2, Episodes 7 and 8].
Harley Quinn and Poison Ivy on DC Universe's 'Harley Quinn' show | DC Universe/WBTV'Batman: The Animated Series' had their first meeting
The 1993 episode "Harley and Ivy" of Batman: The Animated Series is the first time Harley Quinn and Poison Ivy meet up. Harley is out on her own after her "Puddin,'" Joker, threw her out. She teams up with Poison Ivy after they meet at the museum they're both looting. They then live together at Ivy's house, and go on to become "Queens of Crime." Here, they're just close friends, and show up later on to do more heists together.
RELATED: Marvel vs. DC: Which Has a Better Track Record with Its Movie Villains?
Even Batgirl thinks the two are girlfriends in 'Batgirl Adventures #1'
This 1997 comic shows Barbara Gordon, aka Batgirl, come across Harley Quinn in what she thinks is one of her illegal heists. But Harley tells Batgirl that she's actually trying to save Poison Ivy, and needs Batman's help. So, Batgirl ends up giving her hand.
During one conversation, Harley shared that Ivy gave her a serum so that she won't get sick by Ivy's toxins when they "play." Batgirl then tries to ask if they're "friends," but it seems like the inflection is "more than friends," but then Harley gets defensive. It goes to show that even in the '90s, other characters …
Source:: Showbiz Cheat Sheet
(Visited 2 times, 1 visits today)