Horror Movies At Redbox: 5 New Releases and 3 TV Series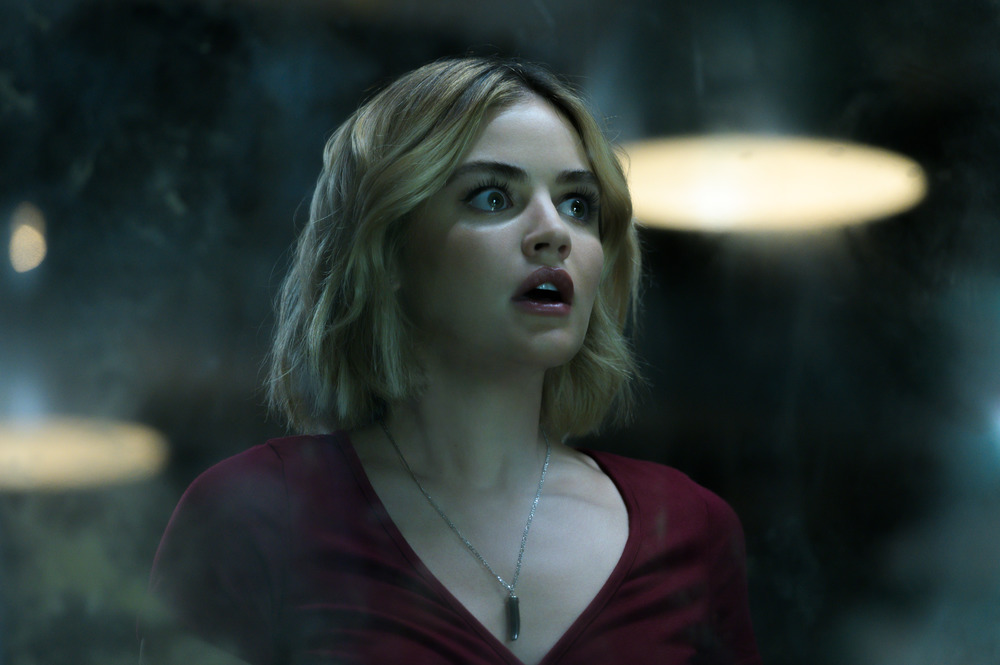 If you're looking for a good scare, Redbox has you covered. Several brand new horror movies are now available for rent at their kiosks and VOD service, along with some long-running series for weekend binges. Here are some of the horror titles you can choose from for a scary movie night, along with some recommendations directly from Redbox themselves!
'Blumhouse's Fantasy Island' – A horror movie take on a TV classic
The Fantasy Island TV series was a wish fulfillment drama for each week's guest star. The movie shows the darker side of getting everything you ever dreamed of. Lucy Hale, Dax Shepard, Jimmy O. Yang, Portia Doubleday, Maggie Q and Michael Pena star.
Lucy Hale | Christopher Moss/CTMG/Sony Pictures
RELATED: 'Riverdale' Spin-off 'Katy Keene' Star Lucy Hale Has This Advice For Anyone Struggling
"New to the Box and Redbox On Demand is this gruesome tale of a vacation getaway that's supposed to deliver its visitors' wildest dreams," Redbox says. "But then pretty much the opposite happens."
'Gretel & Hansel' – A horror movie fairy tale
Sophia Lillis stars as Gretel in this edgy take on the classic Grimm fairy tale. Gretel and her brother still find a witch's house in the woods, but there are more scary thrills in the forest along the way, and they spend a lot more time exploring the witch's house before the infamous oven scene.
Gretel & Hansel | Orion Pictures
RELATED: 'Gretel & Hansel' Movie Review: Sophia Lillis Overcomes It Again
"Now at the Box and Redbox On Demand, this creeptastic take on the old fairy tale about a brother and sister's misadventures in the woods had critics raving about its sleek visuals and stunning cinematography," Redbox says. "Not the kind of praise that is normally heaped onto horror movies!"
'Scary Stories to Tell in the Dark' – Guillermo del Toro's family friendly horror movie
Producer Guillermo del Toro grew up loving monster movies. He wants modern kids to have the same experience, so he produced this movie based on stories from the book. Redbox sees the potential for young horror fans too.
Austin Zajur | George Kraychyk/CBS Films/Lionsgate
RELATED: A Newbie's Guide to 'Scary Stories to Tell in the Dark' from Director Andre Ovredal
"This adaptation of the bestselling children's book series is something of a 'gateway horror movie' if you've got any tweens or teens in the house who are brave enough to watch it with you or are otherwise …
Source:: Showbiz Cheat Sheet
(Visited 9 times, 1 visits today)