'90 Day Fiancé': Is Geoffrey Paschel With Varya or Mary?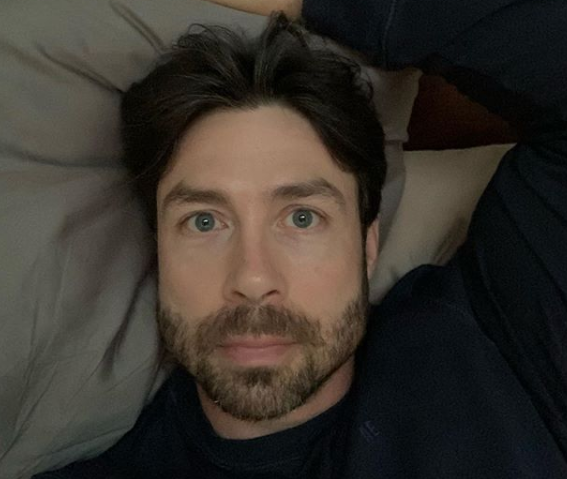 Geoffrey Paschel | Instagram@90DayGeoffrey
Where do things stand with Mary and Varya?
Geoffrey Paschel found himself in the middle of a love triangle on 90 Day Fiancé: Before the 90 Days. After his romance with Varya Malina hit a few roadblocks in Russia, Geoffrey returned home and immediately started seeing a new woman named Mary. But his romance with Mary was threatened after Varya had second thoughts and flew to Knoxville to surprise Geoffrey. Did Geoffrey patch things up with Mary or give Varya a second chance?
Geoffrey Paschel | Instagram@90DayGeoffreyWhere do things stand with Mary and Varya?
Geoffrey's attempt to find love on 90 Day Fiancé: Before the 90 Days did not go as planned. After flying to Russia and declaring his love for Varya, she rejected his proposal because he was moving too fast.
They proceeded to get into an argument at the airport and
Geoffrey was clearly not happy with her decision to take things slowly. Disappointed,
Geoffrey went home to Knoxville and immediately started up a romance with Mary.
RELATED: '90 Day Fiancé: Fans Give Geoffrey Paschel a 'Game of Thrones' Inspired Nickname As TLC Bans Him From the Tell All
Little did he know that Varya had applied for a visitor visa and was planning on visiting him in the United States to surprise him. The 90 Day Fiancé cameras were on hand to capture the moment she knocked on Geoffrey's door, and the episode ended before we learned what happened.
Fans were very suspicious about the entire setup and quite a few viewers speculated that Varya's arrival was completely staged. We cannot confirm if TLC manufactured the drama or not, but Geoffrey recently opened up about the situation during an interview on the Domenick Nati Show.
Geoffrey opens up about what happened with Varya and Mary
The 90 Day Fiancé: Before
the 90 Days star revealed that three months had gone by when Varya showed
up at his home. He also claims that she continued to text him after he left
Russia and that he ignored her messages because he "was done."
The night before Varya showed up, Mary and Geoffrey went out to eat. Their dinner outing was featured on the show, and Geoffrey claims that the only reason Mary stayed the knot at his house was that she had a little too much to drink. He refused to say if they slept together that night.
Geoffrey went on to discuss a variety of topics, including …
Source:: Showbiz Cheat Sheet
(Visited 20 times, 1 visits today)